Wire Feeder Conduit MasterLiner

Top-level wire feeding ...
The products of the MasterLiner series are setting new robotic wire feeding standards. They are made up of individual segments, each turnable by 360°. Four small rollers in every single segment guarantee smooth wire feeding, with almost no resistance. This means – for example with laser applications – that no further wire feeders are required in addition to the master feeder, even over longer distances.

The MasterLiner system is available as MasterLiner and MasterLiner MAXI both in FLEX and HD versions. FLEX stands for flexible. This version is made up of a corrugated hose and connection system and enables a configuration of the exact required length. It can also be repaired in the field. This main advantage is saving time and money with a reliable automated wire feeding solution. The heavy-duty HD version is fitted with a resistant aramid-reinforced protection for extreme applications.

Arguments that speak for themselves:
Low friction forces
Long life time
Ultrasonic cleaning
Maintenance free and the overall system is prone to little interference
Wire feeding over long distances and by only one robot wire feeder
Suitable for all robotic welding systems with wire feeding, including laser welding and brazing
Suitable for all types of welding wire
Easy and quick assembly and exchange possible by using quick connectors
Application area:
Robot controlled MIG/MAG, TIG, PLASMA and laser welding processes

Technical Specifications
Type:

MasterLiner HD

MasterLiner FLEX
Outer Ø:

30.0 mm

22.0 mm (without outer hose) / 34.0 mm (with outer hose)
Wire Ø:
max. 1.2 mm
max. 1.2 mm
Weight:
approx. 400 g/m
(without connections,
with aramid coating)

approx. 250 g/m
(without outer hose) /
approx. 400 g/m
(with outer hose)
Recommended length (max.):
25.0 m
25.0 m
Bend radius (min.):
150 mm
150 mm
Flexibility/tensile strength:
1.500 N
600 N
Connection:

G 1/8″ and optional
G 1/4″ (on request)

G 1/8″ and optional
G 1/4″ (on request)

Operating Manual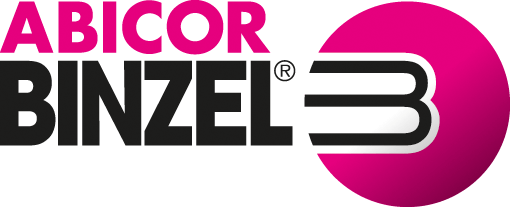 ABICOR BINZEL USA, Inc.
650 Medimmune Ct., Suite 110
Frederick, MD 21703
Google Maps
001-301-846-4196
ABICOR BINZEL world-wide - everywhere at your side ...