CAT3 Robotic Welding Gun Collision Mount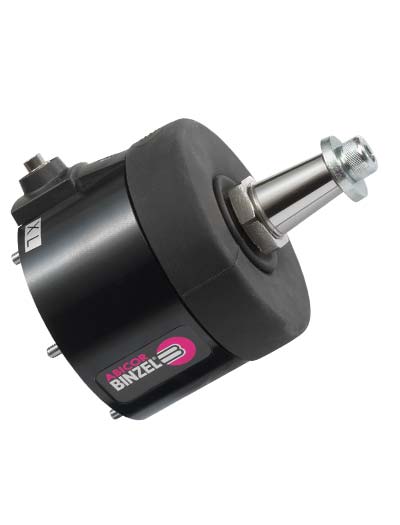 The Switch that Makes the Difference
The robot mount CAT3 is used with externally guided welding torch cable assemblies. Due to the deflection of the welding torch in a collision, the welding robot is reliably stopped by the CAT3 integrated switch-off function, which prevents damage to the welding robot and welding torch equipment. For all ABICOR BINZEL Robotic Welding Torches.
In addition, the precise resetting accuracy allows for a fast resumption of the production cycle, reducing downtimes to a minimum. The CAT3 is the process-oriented evolution of the established robot mounts CAT2 and CAT2-HL. Our staple over-arm robot mounts CAT2 and CAT2-HL can be easily exchanged with CAT3 without reprogramming the robot.
CAT3 Features & Benefits:
Technically sophisticated, robust design with simple installation on welding robots
Compact size for perfect accessibility with a reliable switching function
High resetting accuracy minimizes line downtimes
Different spring types available for adjustment to the tool weight
Excellent protection against contamination
CAT3 Features at a Glance:
Improved Switch Function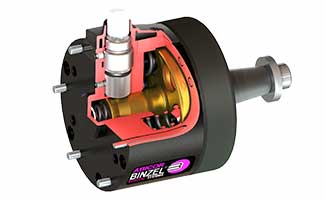 The switch for the CAT3 mount is integrated into the housing for a fast and reliable response. Compression springs are available in various sizes (Medium, Large, and XL).
Multi-axis Deflection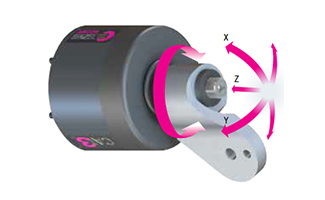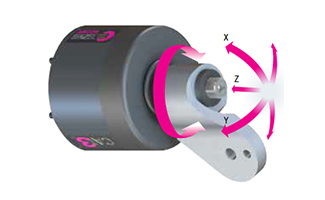 The multi-axis deflection on CAT3 collision mounts means your robotic welding torch swanneck has complete protection in the event of a robot crash.
Optimal Release Torque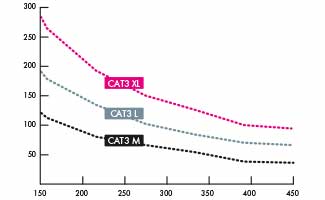 The static release force (y-axis in Newton) of the different spring types as a function of the distance (x-axis in millimeters) is optimally matched to the robot torch neck size.
Technical Specifications
Dimensions:
Ø 77 mm
Height 106 mm
Weight:

960 g (without holder and flange)

Maximum deflection:

Deflection in X- and Y-axis: ca. 7°
Deflection in Z-axis: 5 mm

Switch point:
Deflection in X- and Y-direction: 1,4°–1,7°
Deflection in Z-direction: 1,3–1,6 mm
Resetting accuracy:
X-, Y- and Z-direction: ± 0,04 mm
(at 400 mm distance to the robot flange)
Load capacity safety cut-out:

max. 30 V DC / 100 mA
Catalog, Ordering Chart, & Manual