To stop collisions quickly ...
Faster robots, increasing dynamics, thinner and thinner metals with complex outlines can lead to a collision hazard for torch and workpiece. The robot mounts CAT2 and CAT2-HL protect against collisions with a great deal of precision and optimised resetting accuracy.

The wide range of accessories for the CAT2 and CAT2-HL offers numerous mounts and extensions for setting the required TCP.

Advantages that speak for themselves:
Variable deflection in all directions
Immediate stop with safety margin in case of collision
Optimised resetting accuracy minimises line downtimes
Precise switching points thanks to innovative switching behaviour
Especially suitable for precise light gauge sheet metal applications
Easy to service thanks to visual functional display for fast fault analysis
Protected attachment screws for quick service replacement
Area of application:

Standard welding robot with cable assembly on the outside
Technical data
Dimensions:
Corner width 75 mm
Width across flats 65 mm
Height 87 mm
(robot flange to release flange)
Weight:

approx. 650 g
approx. 850 g (incl. holder and flange)

Maximum deflection:

Deflection in the X and Y plane depending on spring: 10 - 14º
Deflection in the Z plane depending on spring:
4 - 8 mm

Triggering of the emergency switch:
Rotation about the Z-axis: 0.5º - 1º
Deflection in the X and Y plane: approx. 1.5º
Deflection in the Z plane: approx. 0.5 - 1 mm
Resetting accuracy:
< +/- 0.04 mm
(at 300 mm distance to the robot flange)
Load capacity safety cut-out:
24 V DC, max. 100 mA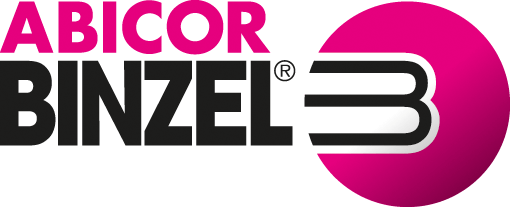 ABICOR BINZEL USA, Inc.
650 Medimmune Ct., Suite 110
Frederick, MD 21703
Google Maps
001-301-846-4196
ABICOR BINZEL world-wide - everywhere at your side ...