BO-SF Laser Optic with Stable Focal Position
For High-power Diodes, Fiber, and Solid State Lasers
The BO-SF laser processing optics from the Scansonic Scapacs® system is designed for industrial use where a stable focal position is critical. By using different object-to-image ratios, varying operational clearances and focus diameters are made possible. BO-SF easily integrates to a variety of applications, is high-efficient, has very good process stability, and produces great image quality.
Instead of using classical lenses the BO-SF shapes the beam by special mirrors to eliminate focal shifting. Like with 0.02 mm focal shift/kW-laser power this optic is effectively focal shift free.
BO-SF Features & Benefits:
Practically free of focus shifting, even with high power and single-mode
Safe for operating with a high-power laser output
Tested up to 30 kW (with YLS-30.000 from IPG Laser GmbH)
Easily openable for cleaning with clean air or gas before commissioning
Triple-angled (or higher) construction has restricted bending (patent pending)
Minimal dependence between focus position and contamination
Technical Specifications
Max. laser output (cw)
30 kW
Measured focus shift

±0,02 mm/kW | @M=1:3,1; FKoll=80 mm | 1-12 kW fibre laser
Laser suitability (acceptable round angle)
For all prevalent solid-state lasers (up to 450 mrad @FKoll=80 mm)
Power loss
< 2 %
Focal distances in mm (can be combined as desired - others on request)
Collimation: 80, 120, 175;
Focus: 175, 250, 350, 500
Fibre couplings (others on request)

Trumpf-D, Trumpf-B, Optoskand QBH, Optoskand QD, IPG HLC-8, IPG LCA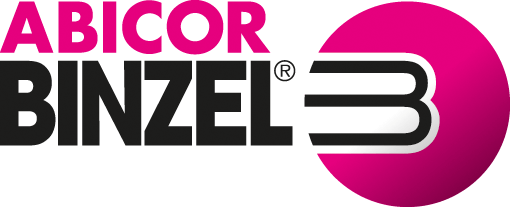 ABICOR BINZEL USA, Inc.
650 Medimmune Ct., Suite 110
Frederick, MD 21703
Google Maps
001-301-846-4196
ABICOR BINZEL world-wide - everywhere at your side ...