TH6i Seam Tracking Sensor

Seam Tracking Designed for 'Zero Gap' Butt Welds
With the TH6i, all the features of the TH6D laser seam tracking is yours with the added capability of a second greyscale camera system to produce outstanding seam tracking performance for zero gap weld applications and highly reflective materials. TH6i is the only sensor in the world that manages gap detection from 0.02 mm even on highly reflective surfaces.
TH6i's in-process optical seam tracking system paves the way towards a perfect welding seam. Especially suited for butt weld applications with narrow joint gaps, TH6i detects seams and gaps that are hardly visible to the human eye.
Components and minimal joints are recorded using a combination of laser lines, camera, greyscale camera system, and a green light that allows the course of the welding seam to be corrected in real time. Contact free and independent of both system and process, the method is suitable for all standard seam shapes and types of material.
TH6i can even be used to track round shapes and the most reflective metals used for welding, including aluminum and even diamond plate.

Technical Specifications:
| | |
| --- | --- |
| Measuring lines: | 3 |
| Working distance: | 150 ± 12 mm |
| Field of view (WxH): | 16 x 24 mm |
| Resolution (WxH): | 0.03 x 0.07 mm |
| Measuring rate: | 60 Hz |
| Dimensions (WxHxD): | 70 x 40 x 140 mm |
| Operating temperature: | 10ºC up to 45ºC |

TH6i Seam Tracking Sensor System Overview
Precise
Gap detection from 0.02 mm
Exact identification of the seam position and determination of the alignment of the sensor head to the seam thanks to the use of the three-line laser
Above-average process reliability even with demanding seam tracking
High measuring data recording stability
Corrections in real time
Dependable
Splatter protection with integrated air flushing of the protective glass and air cooling of the sensor
Splashwater-proof housing
Optical filter to prevent falsified measuring results
Resistant to faults caused by electric fields
Dependable
Suitable for all standard seam shapes including rounded shapes
Suitable for all standard surfaces, particularly reflective and high-gloss ones such as aluminium or diamond plated
Interfaces to well-known robot controls available
Standardized interfaces analog and digital available

TH6i Seam Tracking Application Video
Seam tracking using TH6i on several material types including diamond plate.

TH6i Butt Weld Seam Tracking Comparison
Seam tracking comparison using TH6i to track zero gap joints against normal robot programming.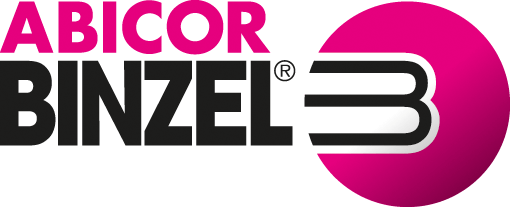 ABICOR BINZEL USA, Inc.
650 Medimmune Ct., Suite 110
Frederick, MD 21703
Google Maps
001-301-846-4196
ABICOR BINZEL world-wide - everywhere at your side ...