IndustriFume™ Fume Extractor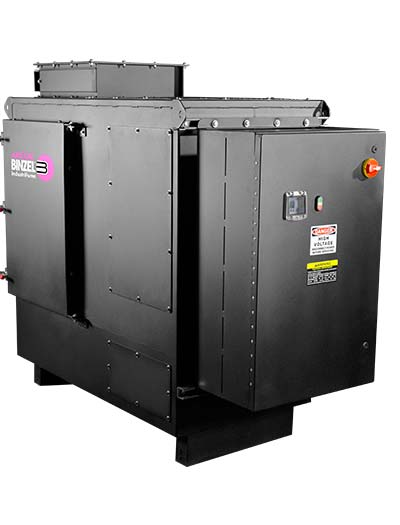 For High-Flow Extraction Needs in Today's Industrial Environments
Made for the demands of high-flow welding environments, the robustly built and high-capacity IndustriFume meets the demands of manufacturers needing more than single fume extractors can offer without the large up-front capital expense of central systems.
IndustriFume is designed to fit 4 or more fume extraction welding guns or kits and captures up to 99.9%* of harmful welding fumes emitted in plants every day. Use IndustriFume with a variety of flexible hose packages or hard duct the IndustriFume to a fixed position.
For best results, pair IndustriFume with our top of the line xFume™ Welding Guns.
IndustriFume Features & Benefits:
Fit 4 to 6 fume extraction welding guns or kits to a single unit for increased space efficiency
Powerful motor and sturdy design reaches a high static pressure to capture fumes even at high parameters
User-friendly setup lets you use flexible hoses or hard ducting to meet your operating needs
Variable Frequency Drives provides unique control capabilities
*Fume removal percentage dependent on the choice of filter.
IndustriFume Features at a Glance:
Large Filter with Program Pulse Control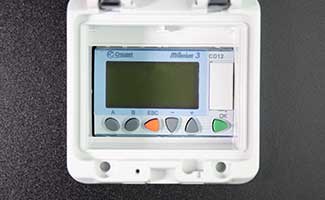 Reach maximum filter service-life through automatic filter cleaning with the programmable pulse controller. A differential pressure sensor is used to actively monitor filter condition and perform automatic cleaning cycles without interrupting operation.
Huge 28 Horsepower Motor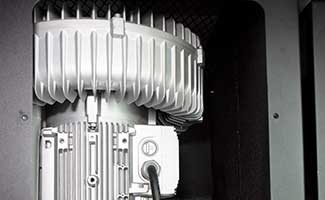 Industry-leading 28 horsepower motor allows for speed control and Start/Stop function. The heavy duty 10 and 12-gauge steel construction with built-in acoustical lining keeps the IndustriFume durable during operation at a reasonable sound level.
Variable Frequency Drives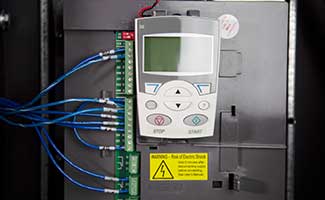 Efficient operation with an automatic, demand-based Start/Stop using the Economizer™ Auto Start/Stop shunt. Performance tuned soft-start and programmable Sleep Mode possible through the onboard variable frequency drive.
| | |
| --- | --- |
| DESCRIPTION | PART NUMBER |
| MERV 15 Nanofiber Filter | 284.1698 |
| E-11 PTFE Filter | 284.1699 |
| 5" Single Opening Plenum Plate (Standard) | 284.1685 |
| 2" 4-port Plenum Plate Assembly (Optional) | 284.1709 |
| Adapter Sleeve Vacuum Tube Ø 2" | 284.1689 |
| Pulse Valve | 284.1691 |
| Economizer™ Auto Start/Stop Shunt | 284.1686 |
| Door Gasket (Cut to Length) | 284.1687 |
Dimensions:
62" H x 31" W x 71" D
Weight:
Approx. 1166 lbs (528.9 kg)
Electrical requirements:
208V / 230V, 460V, or 575V (all options are 3-Phase)
Sound level:
75 dBA @ 5'
Open airflow:
710 CFM/ 1207 m³/h
Compressed air requirement:
70 - 90 PSI (4.8 - 6.2 bar)
Compressed air connection inlet:
0.25" Industrial quick connect
Motor:
28 HP
Filter:

MERV15 Flame Retardant Nano Fiber 275 ft2

E11 Flame Retardant PTFE 100% Spun-bond Polyester 273 ft2

Filter area:
273 - 275ft2
Ready to Remove Fumes from Your Welding Shop and Boost Production?
Get started today and take the first step towards a healthier, cleaner, and safer work environment for your welders and your surrounding workforce.
You can schedule an in-person demonstration of our fume extraction solutions, get a quote based on your unique needs, or contact us for additional information.
Want to speak to someone immediately? Call us at 800-542-4867.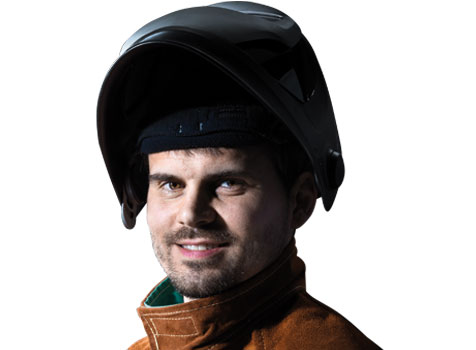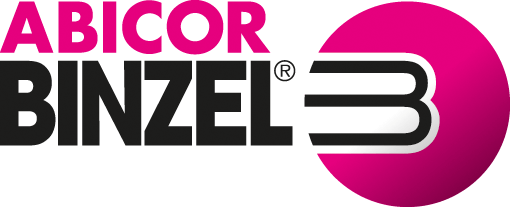 ABICOR BINZEL USA, Inc.
650 Medimmune Ct., Suite 110
Frederick, MD 21703
Google Maps
001-301-846-4196
ABICOR BINZEL world-wide - everywhere at your side ...