General Motors, Detroit, Michigan
Using laser technology to produce groundbreaking cars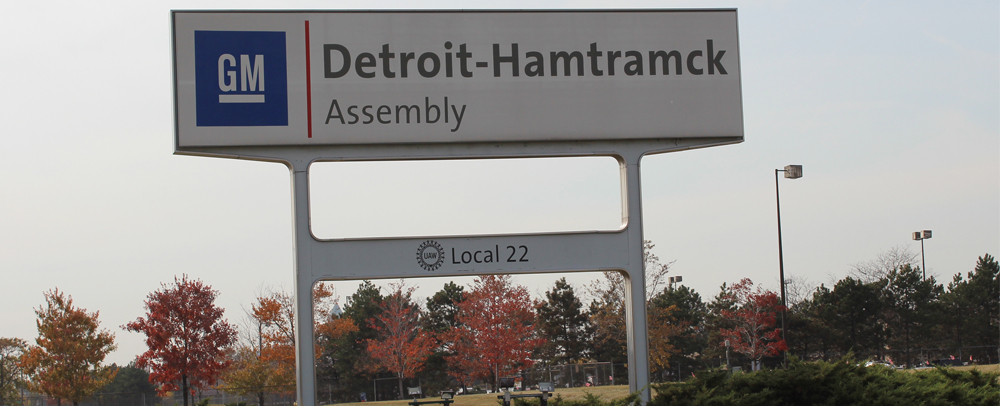 Simply using aluminum as a car's primary body material is difficult enough. The lightweight metal is harder to stamp into shape than steel, requires different panel-joining techniques, and demands several cleaning processes that steel does not.
For General Motors engineers working on the upcoming Cadillac CT6 sedan, that challenge wasn't enough.
The challenge
GM's design goal was a large sedan with the weight of a mid-sized vehicle. Engineers designed a car with 13 different alloys (mostly steel in the structure and aluminum in the body panels), but the challenge didn't end there. Designers wanted seamless joints on the exterior – rejecting century old design tricks such as hiding ragged weld seams with trim and weather stripping.
Cadillac plants have used laser-joining techniques for several years to get nearly seamless joints on the CTS sedan, but Mike Poss, senior laser welding engineer for the Manufacturing Engineering Execution Group at GM, says that's a brazing process. Poss said that process is effective with steel, but it didn't suit the CT6's aluminum shell.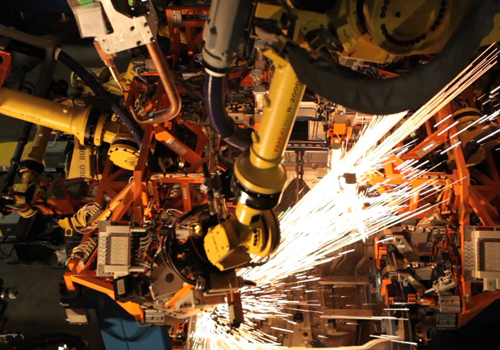 ALO3 - the laser welding solution
ABICOR BINZEL provided the key piece of equipment in helping Cadillac realize it's goal. The ALO3 Adaptive Laser Optic system tracks the weld seam by measuring input from the aluminum fill wire – a technology known as tactile seam tracking. And the device auto-focuses the laser, supporting quick and continuous changes to the beam.
While much of the focus on using laser-welding aluminum is to get a perfect appearance, Manufacturing Executive Chief Engineer Greg Hagen says the technology has other advantages. As teams went through the design and manufacturing processes, they found they had more design freedom.
"There were several design enablers from the laser-welding process. In the doors, for example, we've got shorter flange lengths, and that really improves the overall vision with larger window openings and lower costs for manufacturing," Hagen says.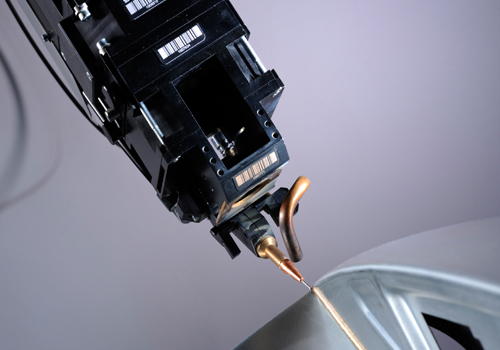 Want to Explore What Laser Welding Can Accomplish For Your Production?
Get started on the journey towards high automation and precision metal joining by looking at the Scansonic package of laser optic solutions - supported by the technical expertise of the ABICOR BINZEL Laser Systems team.