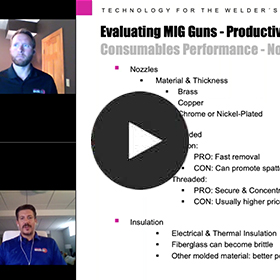 Evaluating MIG Guns
For most welding shop foreman and production manager, welding guns are basic pieces of equipment. But like they say, the most expensive hammer you'll ever buy is a cheap one. Your welding gun is no different. It's a critical tool in your welding operation, and probably the one that drags you down from operating most at capacity. But how do you evaluate them to satisfy both your weld technicians and your purchasing department? This webinar we'll break down welding guns front to back to give you a thorough understanding of: Technology differences. Productivity factors that drive ROI. Design features that impact ergonomics and welder performance. Maintenance considerations to keep your shop running smooth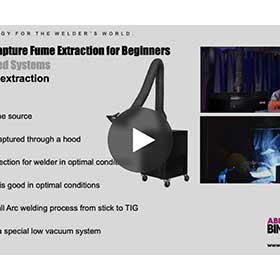 Source Capture Fume Extraction for Beginners
Free to view webinar on getting started with source capture fume extraction. We break down the risk of welding fume, fume composition, terms and acronyms to know, and an overview of the engineered solutions that exist for welding and cutting applications.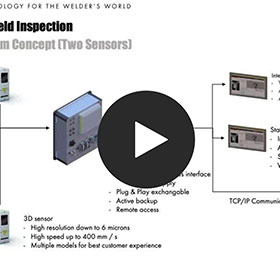 3D Inline Weld Inspection
Free webinar on 3D Weld Inspection technology and it's capabilities in contrast to traditional weld inspection methods. We break down the data acquisition and process iteration ability of 3D Weld Inspection, implementation considerations, and practical use cases in the manufacturing sector.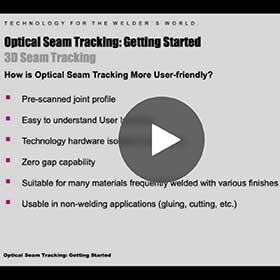 Optical Seam Tracking: Getting Started
Webinar with ABICOR BINZEL's seam tracking subject matter expert on seam find and seam tracking, how Optical Seam Tracking works, and took questions from the audience on the capabilities of Optical Seam Tracking and specific applications it can do.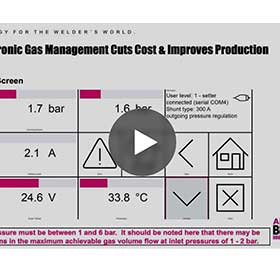 How Electronic Gas Management Cuts Cost and Improve Production
In this free to view webinar, we cover electronic gas management by comparing it to current mechanical methods of gas delivery, detailing the functional principle of electronic gas management, going microscopic to show differences in gas delivery, and overviewing 3 Case Study examples to show the benefits.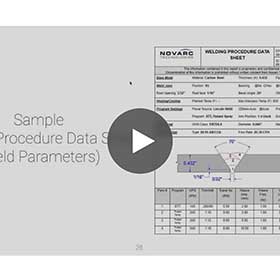 Advancements in Pipe Welding with the Spool Welding Robot
In this free webinar, we go over the Spool Welding Robot, how it works, the improvement it makes to 1G pipe welding, and detail the data acquisition and analysis capabilities that can benefit pipe welding operators of all sizes.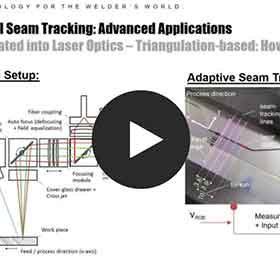 Optical Seam Tracking: Advanced Applications
In this webinar, Jason Woolley and Scott Huber from ABICOR BINZEL Robotic Systems take a deep technical dive into the principle of laser triangulation. They discuss applications across all welding processes from hard automation to laser optics, and answer questions from the audience on specific use cases.
ABICOR BINZEL World Wide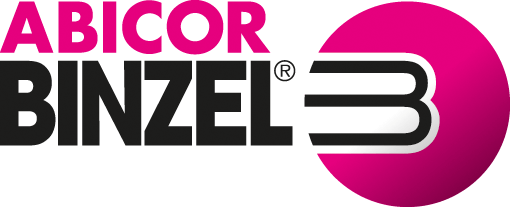 ABICOR BINZEL USA, Inc.
650 Medimmune Ct., Suite 110
Frederick, MD 21703
Google Maps
001-301-846-4196
ABICOR BINZEL world-wide - everywhere at your side ...