Ensuring stability – avoiding thermal distortion
Welding thin plates up to 3 mm thick is one of the most complex joining tasks. The aim is to create a stable connection despite the thin material gauge. To prevent distortion of the metal plate and time-consuming reworking, as little heat as possible needs to be generated on the work surface. This requires lots of experience, finesse and welding equipment that is capable of working precisely in every situation.
MAG (GMAW) welding is the rule
Dünnblech wird werkstoffabhängig meistens im MAG-Verfahren geschweißt. Dies erlaubt eine relativ hohe Prozessgeschwindigkeit, sichert eine hohe Schweißnahtfestigkeit und führt zu geringem Verzug mit wenig Nacharbeit. Weitere für Dünnblech geeignete Schweißverfahren sind MIG- und WIG- Schweißen. Diese eignen sich insbesondere bei Ecknähten und Fallnahtpositionen wie Sie z.B. häufig im Schaltschrankbau vorkommen.
Using the right torch
It is always important to select the right torch for the requirements to ensure the best welding results in terms of quality and work speed. Torches need to be as light as possible and ergonomic, and also work precisely when used continuously. They also need to ensure that the wire is supplied evenly, as well as being low-maintenance and service-friendly.
Further information on suitable products and solutions:
Products Manual
---
Products ROBOTIC SYSTEMS
---
Accessories
---
References
---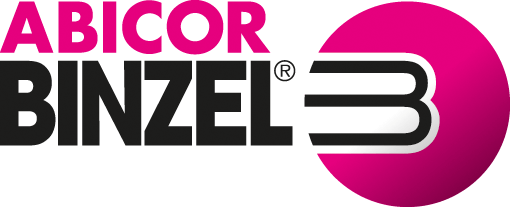 Alexander Binzel U.K. Ltd.
Binzel House Mill Lane, Winwick Quay
WA2 8UA Warrington
Google Maps
0044-1925-65 39 44
ABICOR BINZEL world-wide - everywhere at your side ...