Electronic Welding Regulator EWR

Weld more efficiently – optimise shielding gas consumption ...
Optimal use of all resources is essential for an economical and efficient welding process. However, options for optimisation of shielding gas consumption are often given too little consideration – primarily because of the difficulty of attributing and measuring them, as gases are not visible and tangible in the process.

ABICOR BINZEL offers the electronic shielding gas regulator EWR (Electronic Welding Regulator). This system saves shielding gas at the same time as providing better gas coverage! Reliable, defined and verifiable.

System Overview: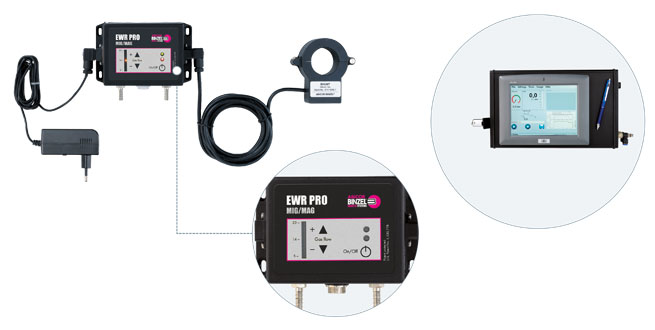 Advantages that speak for themselves:
High gas saving
Increased process stability
Longer lifetimes
Reduced handling costs
Standardised processes
Less reworking
Application area:

Robot controlled MIG/MAG and TIG welding processes
Technical data:
Weight approx.:
1.3 kg
Measurements LxWxH:

118x148x58 mm

Electrical connection:
24 V DC, 450 mA – 750 mA
Outgoing idle flow:
0.2–2.0 bar: 5.0–23.0 l/min
Flow rate:
5.0–30.0 l/min
10.6–63.6 cfh
In-/Outgoing pressure:
Ingoing pressure ↔ Outgoing pressure
2–6 bar ↔ to 0.6 bar
3–6 bar ↔ to 1.2 bar
4–6 bar ↔ to 2.0 bar
(If pressure is below 2 bar the EWR shuts off)
Working range of measuring shunts:
Shunt ↔ Working range
150 A ↔ 45–150 A
300 A ↔ 90–300 A
500 A ↔ 150–500 A

Documentation
Stahl Maschinenbau GmbH & Co. KG, Perkam, Germany
Reliable series production of hydraulic tanks
Stahl Maschinenbau in Perkam, Bavaria, specialises in the development and production of hydraulic and diesel tanks for construction machines, cranes and industrial lifts. The company meets the high standards for quality and series production among other things through the use of robot welding technology from ABICOR BINZEL.

[ more ]
WP Performance Systems, Munderfing, Austria
World-class welding
WP Performance Systems has already won over 300 world championships. Because in motorcycle racing there's hardly a single professional who does not use frames from the Austrian manufacturer. High-end chassis from WP are regularly found among the leaders both off-road and in road races. One reason: their high quality, which is enabled as well with the help of ABICOR BINZEL welding technology.

[ more ]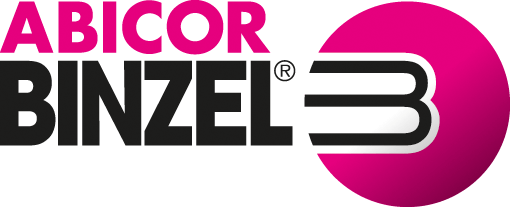 ABICOR BINZEL UK Ltd.
Binzel House Mill Lane, Winwick Quay
WA2 8UA Warrington
Google Maps
0044-1925-65 39 44
ABICOR BINZEL world-wide - everywhere at your side ...