Welding chemicals – Anti-spatter sprays

Anti-spatter sprays build a highly effective protection against welding spatter in the gas nozzle area, on the workpiece and the welding fixtures and are easy to handle.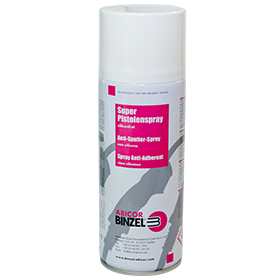 Super pistol spray
Protects against welding spatter in the gas nozzle area. Silicon free. Tried and tested classical product for extending the service life of gas nozzles and reducing spare part costs.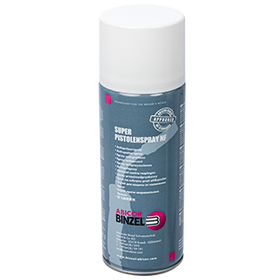 Super pistol spray NF
The newly developed Super Pistolenspray NF is a non-flammable anti-spatter agent for torch and work-piece. It can be used anywhere, especially where the use of flammable sprays is not possible or even prohibited, such as: in closed rooms, in container and shipbuilding. Based on an aqueous emulsion of vegetable oils, the new Super Pistolenspray NF contains no hazardous substances and is therefore not subject to any separate safety regulations, neither during transport or storage nor during of use. Thanks to its neutral behavior towards the welding process and thanks to its corrosion inhibitors, it can also be applied to the gas nozzle of the torch and the workpiece for protection against spatters and corrosion.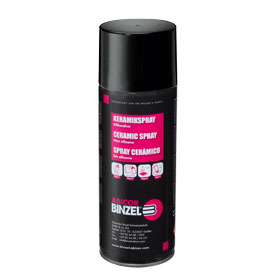 Ceramic spray
Long-lasting protection for the gas nozzle area, workpiece holder and workpiece. Silicon free. Extremely heat-resistant and abrasion-resistant.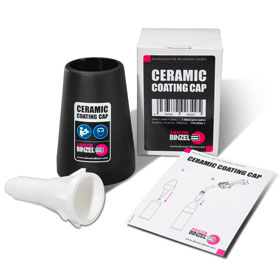 Ceramic coating cap
Spray aid attachment for the ABICOR BINZEL Ceramic spray. The internal contour specially designed for gas nozzle geometries ensures that the ceramic protection layer is applied quickly and precisely to the areas to be protected. Cost savings through less consumption. Protects welders and the environment. Time saving thanks to better handling. Optimized coating of the gas nozzle. Can be used several times.