Блок отвода и фильтрации дыма FES-200 & FES-200 W3

Дышать на полную ...
При любых сварочных работах образуются вредный для здоровья дым. Компактный и переносной аппарат FES 200 & FES-200 W3 способен быстро справиться с появлением дыма. Таким образом и сварщик, и окружающая среда остаются защищенными.

В базовом исполнении устройство оборудовано системой автоматического включения/выключения. Это позволяет снизить уровень шума, снижает затраты энергии и повышает срок службы мотора до 5 раз.

Хорошо продуманная и особо эффективная очистка картриджей фильтра осуществляется с помощью интегрированной портативной ротационной форсунки. Управляемая сжатым воздухом форсунка способствует равномерной продувке и тем самым очищению фильтра. Просто и без проблем. Так как это происходит в закрытом состоянии, окружающая среда не загрязняется. Этот вид очистки не только эффективный, надежный и быстрый, но еще и экономит время и, тем самым, средства.

The high-vacuum extraction unit FES-200 W3 was developed specifically to meet the demands of chrome and nickel material joining, and is certified by the Institute for Occupational Safety and Health of the German Social Accident Insurance (IFA) with the W3 license for all welding applications or related procedures with emissions suitable to KMR/1,2 materials. Thus, this device enables the filtering of the exhaust, e.g. when working with stainless steel, and work to be conducted without these otherwise harmful effects.

The easy and fast cleaning of the long-lasting permanent filter cartridge, developed for the W3 version, in the fully isolated filter chamber, the contamination-free filter change, the release direction of the filtered air as well as the additional acoustic signal activated when cleaning is necessary allow for an efficient contamination protection of the work environment.

Преимущества:
Надежная компактная конструкция и малый вес – идеальный вариант для мобильного использования
Система автоматического старт/стоп - снижение уровня шума, затрат энергии и повышение срока службы мотора до 5 раз
Особо эффективная очистка картриджей фильтра
Укомплектован шланговым пакетом и соответствующими соединениями – простота подключения
Технические характеристики
Тип
FES-200
FES-200 W3
Вес:
23 кг
23,5 кг
Габаритные размеры
(ДxШxВ):
500 x 210 x 590 мм
630 x 210 x 590 мм
Макс. поток:

200 м3/ч

200 м3/ч

Ø-соединения:
50 мм
50 мм
Макс. давление:

19,000 Па

19,000 Па

Напряжение питания:
230 В (115 В)
230 В
Мощность двигателя:
1,1 кВт
1,1 кВт
Площадь фильтра:
0,8 м2
0,8 м2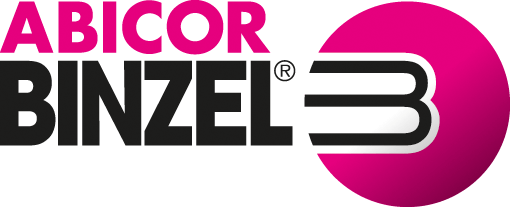 Binzel Ukraine GmbH
Petropavlivs'ka St, 24 Petropavlivs'ka Borshchahivka
08130 Kiew
Google Maps
+380 (44) 403 1299
ABICOR BINZEL world-wide - everywhere at your side ...