Systém zváracích horákov MIG/MAG TANDEM

Výkon na najvyššej úrovni ...
Tandemové zváranie kladie vysoké nároky na celé zariadenie. WH W800 je spoľahlivý a technicky vyzretý horák pre zváranie vo vysokom výkone.
Na základe overeného a spoľahlivého systému WH možno takmer všetky zváracie aplikácie v tomto rozsahu vykonávať pomocou WH W800 - vďaka rôznym geometriám horáka. Tri individuálne chladiace okruhy zaručujú optimálne teplotné podmienky
Argumenty, ktoré hovoria sami za seba:
Jednoduchá a rýchla údržba
Použitie štandardných káblových zväzkov rady WH
Rýchloupínací konektor hubice, dostupnosť kontaktných špičiek v rôznych veľkostiach
Prispôsobené k zdrojom rôznych výrobcov
Kompaktný a výkonný s dvoma samostatnými potenciálmi
Tri samostatné chladiace okruhy (plynová hubica a obe káblové zväzky)
Stupeň automatizácie: Vysoký
Oblasti použitia:
Dodávatelia automobilového priemyslu (Tier 1, Tier 2)
Výrob úžitkových vozidiel
Zariadenia na zemné práce
Výroba železničných vozidiel
Výroba kontajnerov
Strojné a oceľové konštrukcie
Letecký priemysel
Materiál:
Konštrukčná oceľ (potiahnuté / nepotiahnuté)
Chróm-niklová oceľ
Duplexné ocele
Materiály na báze niklu
Zmiešané materiály
Hliníkové materiály
Horčíkové materiály
Medené materiály
Špeciálne materiály
Robot interface:
Bežný robot (montáž káblov na vonkajšej strane):
- Kolízny spínač CAT2 HL
- Pevný držiak RTM
WH TANDEM W800 (liquid-cooled)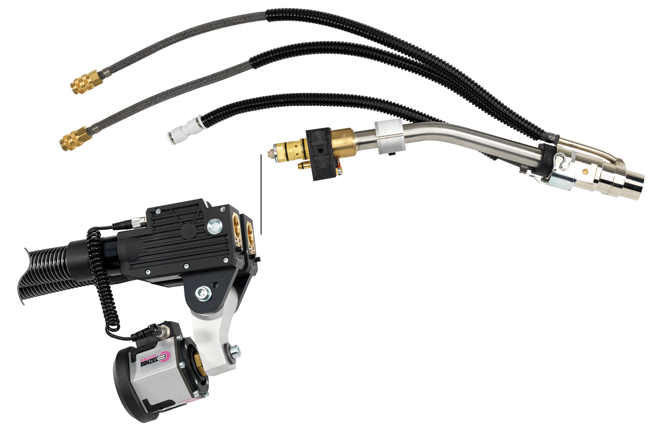 Technical data according to EN 60 974-7:

Cooling: liquid-cooled

Rating: 2 x 450 A CO2 / 2 x 400 A Mixed gases M 21 according to DIN EN ISO 14175

Duty cycle: 100 %

Wire-Ø: max. 1.6 mm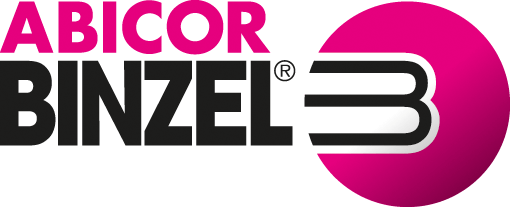 ABICOR BINZEL SLOVENSKO, s.r.o.
Priemyselná ulica 1239
93101 Samorin
Google Maps
00421 31 562 25 25
ABICOR BINZEL world-wide - everywhere at your side ...