Držiak robotových horákov iCAT

Bezpečnosť a pohyb v dokonalej harmónii ...
iCAT - držiak robota pre najnovšiu generáciu zváracích robotov s centrálnym podávaním káblových zväzkov cez stredovú os ponúka vysokú úroveň bezpečnosti a pohybu pre vzduchom i kvapalinou chladené zváracie horáky.
Mechanická vyhnutie až o 10° v prípade kolízie medzi horákom a obrobkom iCAT preberá funkciu "nárazníka", aby sa zabránilo poškodeniu horáka, periférneho zariadenia a robota. Integrovaná bezpečnostná ochrana zaisťuje dodatočnú bezpečnosť iCAT a okamžite zastaví robota v prípade "havárie".

Argumenty, ktoré hovoria sami za seba:
Extrémne odolný káblový zväzok- otočný o 400° (+/- 200°)
Spoľahlivosť a optimálna dostupnosť linky vďaka vysokej presnosti nastavenia
Opakovateľnosť a dlhá životnosť vďaka robustnému a priamočiaremu dizajnu
Vysoká flexibilita a optimálny prístup ku komponentom
Zníženie nákladov na údržbu- montáž a manipulácia sú jednoduché
Komplexná ochrana proti prachu a rozstreku zo zvárania poskytuje maximálnu spoľahlivosť

Doplnková výbava: Voliteľná funkcia airblast – vyfukovanie cez káblový zväzok
Oblasť použitia:
Pre všetky aplikácie, kde sa vyžaduje mechanické vypnutie
Technical data:
Dimensions:
Length 162 mm
Ø 90 mm

Weight:
approx. 1500 g
approx. 2100 g (inc. adaptor flange and torch)

Release force:
12 N* +/– 2 N
(at 360 mm distance to the robot flange)

Maximum deflection:
Deflection in the X and Y-axis: approx. 10°
Deflection in the Z-axis: approx. 4 – 8 mm

Triggering the emergency off switch:
Deflection in the X and Y-plane: approx. 0.7 – 1º
Deflection in the Z-plane: approx. 0.5 – 1°

Release torque:
4.3 Nm +/– 2 Nm
(at 360 mm distance to the robot flange)

Resetting accuracy:
< +/– 0.1 mm
(at 300 mm distance to the robot flange)

Load capacity of safety cut-out:
24 V DC, max. 100 mA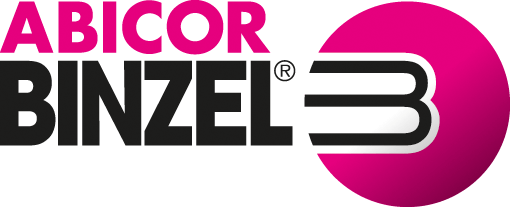 ABICOR BINZEL SLOVENSKO, s.r.o.
Priemyselná ulica 1239
93101 Samorin
Google Maps
00421 31 562 25 25
ABICOR BINZEL world-wide - everywhere at your side ...