Extrémne zaťaženie – špeciálne zváracie riešenia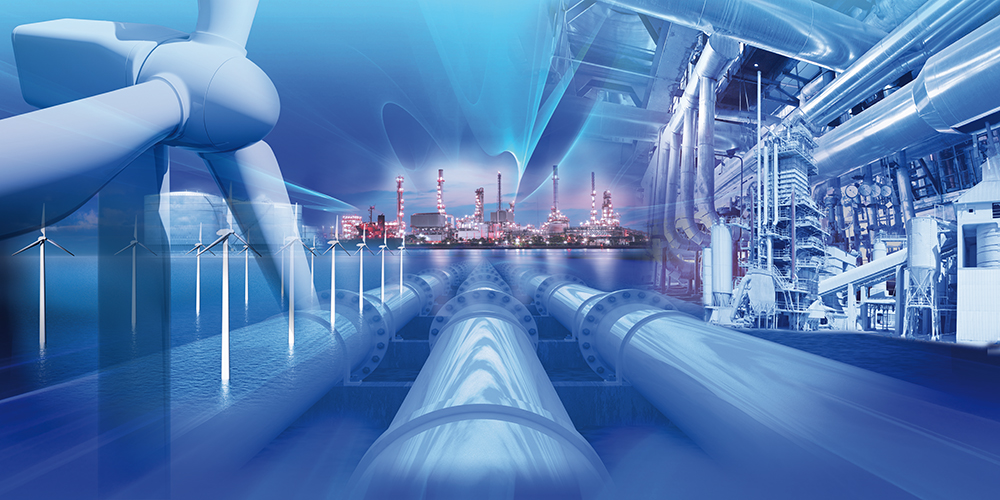 Potrubia a nádrže, veterné mlyny a turbíny, solárne kolektory a spaľovne odpadu – energetický priemysel a výroba zariadení má rozmanitý charakter. Väčšina zariadení si vyžaduje robustné, bezpečné zvary. Popri oceli sa často musia zvárať špeciálne materiály, ktoré spĺňajú mimoriadne vysoké požiadavky na stabilitu a bezpečnosť. ABICOR BINZEL ponúka širokú škálu vysoko výkonných a ergonomických zváracích zariadení pre manuálne, čiastočne mechanizované alebo automatizované zváracie postupy.
Veľké komponenty, dlhé spoje, najvyššia miera presnosti
V energetickom priemysle sa pri výrobe zariadení zvárajú rôzne časti a komponenty, ktoré zahrňujú napríklad podzemné a nadzemné potrubia pre elektrárne alebo pre dodávky plynu a vykurovanie. Tieto musia ostať bezpečné a tesné aj pri dlhodobom používaní, a často musia spĺňať aj medzinárodné požiadavky. Často sú potrebné aj hliníkové nádrže s hrubými alebo aj tenkými stenami pre plyny a kvapaliny.
Turbínové kolesá a lopatky rotora sa vyrábajú alebo opravujú komplexnými zváracími postupmi. Výsledok musí byť mimoriadne robustný a odolný, čo sa sčasti overuje ultrazvukovou inšpekciou. Pochopiteľne, požiadavky na zváracie práce sú taktiež vysoké. Vysoké požiadavky musia spĺňať aj zvary na vežiach veterných elektrární, aby sa mohli natrieť bez ďalších predbežných prác po zváraní. Spaľovacie komory spaľovní odpadu a vrakoviská taktiež kladú vysoké požiadavky na zváračov a zváracie zariadenia, ak sa materiály pri plátovaní nanášajú po vrstvách. Na druhej strane solárne plošné kolektory si vyžadujú mimoriadne citlivé spoje, napríklad trubice a skla.
Horáky pre výrobu, plátovanie a opravy
Každá zváracia úloha si vyžaduje ten správny horák. Potrubia sa často zvárajú manuálnym oblúkovým zváracím procesom pomocou koľajnicových alebo ťažných zariadení, ktoré sú v prípade veľkých vzdialeností čiastočne mechanizované. Nádrže s hrubými stenami sa musia predhriať pre dosiahnutie optimálnych výsledkov zvárania. Na tento účel sa obzvlášť hodia horáky MIG/MAG s predĺženým krkom, ktoré znižujú tepelné zaťaženie pre zváračov. Ľahké a pružné horáky ABICOR BINZEL uľahčujú prácu na veľkých častiach s častými zmenami polohy a nútenými polohami. S otočnými a rýchlo vymeniteľnými krkmi horáka v rôznych dĺžkach a uhloch ohybu sa dajú bez problémov dosiahnuť aj miesta, ktoré sú mimoriadne ťažko dostupné. Platí to pre turbíny, lopatky rotora a komponenty veterných turbín, ktoré sa zvárajú ručným, čiastočne mechanizovaným alebo automatizovaným postupom.
Aj náročné opravné práce si vyžadujú horákové riešenia, ktoré sú vhodné pre daný materiál a postup. Platí to aj pre kolektory solárnych systémov, ktoré sa vyrábajú plazmovým zváracím procesom kvôli malej hrúbke materiálu. Stavebné zváranie – plátovanie – materiálov na báze niklu alebo stelitu v spaľovniach odpadu sa uskutočňuje čiastočne mechanizovaným spôsobom. Odzrkadľuje to aj všeobecný trend prechodu na čiastočne mechanizované alebo plne automatizované zváracie procesy kvôli nedostatku kvalifikovanej pracovnej sily a vysokých nákladov na personál.
Ďalšie informácie o vhodných produktoch:
Výrobky Manuálne
---
---
---
---
---
Príslušenstvo
---
---
---
---
---
---
---
Výrobky ROBOTIC SYSTEMS
---
---
---
---
---
---
---
ABICOR BINZEL World Wide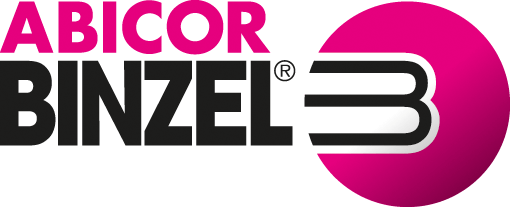 ABICOR BINZEL SLOVENSKO, s.r.o.
Priemyselná ulica 1239
93101 Samorin
Google Maps
00421 31 562 25 25
ABICOR BINZEL world-wide - everywhere at your side ...