Preventiva za varilne strokovnjake.
Fitnes priročnik za varilce.
Fitnes priročnik za varilce.
Z nasveti iz raziskav in prakse.
ABICOR BINZEL tradicionalno poudarja osebni dialog z uporabniki, ki vedno zagotavljajo dragocene informacije in zamisli neposredno iz prakse. To je v obratni smeri zelo pripomoglo na začetku za industrijo edinstvenega projekta: Fitnes priročnika za varilce, razvitega z neposrednim sodelovanjem z oddelkom športne medicine univerze Gießen. Cilj je bil razviti preventivne in poklicne spremljevalne ukrepe in vaje, ki pomagajo preprečiti fizično preobremenjenost na dolgi rok. V okviru 3-letnega skupnega raziskovalnega dela sta bili izpeljani dve kompleksni raziskavi. Izmerjeni sta bili obremenitev mišic med varjenjem s postopkom EMG in učinek fitnes vadb, namenjenih za mišice, obremenjene med varjenjem.
Pri Fitnes priročniku se torej lahko zanesete na to, da vse informacije in priporočila temeljijo na ugotovitvah raziskave, ki temelji na vsakdanjem življenju varilca.
Razvoj in implementacija znanstvenih poskusov, kakor tudi izpeljava konkretnih priporočil je bila pristojnost oddelka za športno medicino univerze Gießen. Projekt je bil izpeljan v sodelovanju z vodji področja za preventivno, gibalno in zmogljivostno medicino TransMIT društva za prenos tehnologije, prof. dr. med. Frank C. Moorenom in dr. rer. nat. Karsten Krüger. Zamisel je bila da se premosti vrzel med teorijo in prakso ter skupaj z industrijskim partnerjem ABICOR BINZEL izvede študija, ki je bila podlaga za izdelavo Fitnes priročnika za varilce in spremljevalne DVD plošče.
Vadbeni DVD v Fitnes priročniku za varilce.
Vaje za izvajanje.
Ergonomsko problematična področja varilca so: ramena, vrat, hrbet, kite in spoji. Ob redni krepitvi mišic po vsem telesu z vadbo delujejo kot naravni podporni steznik. Primer: Hrbtenica je opazno razbremenjena, če ima človek močne trebušne in hrbtne mišice. Obe mišični skupini morata biti okrepljeni v pravilnem razmerju. Torej ne pomaga nič, če se izvajajo vadbe le za hrbtni oz. trebušni del. Zato boste na DVD-ju po zaključku trebušnih vadb našli ustrezne vaje za hrbtni del.
varjenje nad glavo npr. zelo obremenjuje ramenske mišice. Ob enostranski obremenitvi so mišice preveč napete. Za preprečitev tega se izvaja vadba za rame s preprostimi vajami, ki hkrati sproščajo in krepijo.
Druga težava je tveganje prevelikega raztezanja mišic roke in rame. Torej: Vedno znova izvajati raztezne vaje. Kako hitro in enostavno je to, prikazuje vadbeni DVD z vajami, ki jih lahko brez težav varlci izvajajo sami v času kosila.
Ena od znanih klasičnih vaj za krepitev rame in prsnih mišic so skleci. Kako jih izvajati pravilno "brez goljufanja" – to je tudi prikazano na DVD-ju.
Ne samo preventiva, tudi lajšanje se lahko trenira. Na primer, za izravnavo napetosti v hrbtu, roki ali rami. Do njih navsezadnje prihaja zaradi neizogibne prisilne drže ali zaradi narave specifičnih sestavnih delov. Ustrezne "sprostitvene vaje" pripomorejo k sprostitvi telesa.
Kaj pomeni ergonomija?
Kako je lahko koristna za varilca?
Wikipedia pravi: "Ergonomija (ali človeški dejavniki) je veda, ki se ukvarja z razumevanjem interakcije med ljudmi in drugimi elementi sistema, ter poklic, ki temelji na teoriji, načelih, podatkih in metodah oblikovanja za čim boljše počutje ljudi in splošno sistemsko učinkovitost. Namen ergonomije je izpolnitev dveh ciljev: zagotavljanje zdravja ljudi in povečanje produktivnosti. Uporablja se na primer pri oblikovanju pohištva ali vmesnikov naprav, ki so prijazni do uporabnika."
Kot eden od vodilnih proizvajalcev varilne tehnologije se ABICOR BINZEL nenehno ukvarja z učinki varjenja na človeško telo, saj se le tako lahko proizvodi iz generacije v generacijo tudi "ergonomsko'' razvijajo. Poleg tega je ABICOR BINZEL sedaj v stanju varilnim strokovnjakom posredovati dodatne dragocene nasvete za vzdrževanje telesne pripravljenosti – v obliki novega Fitnes priročnika za varilce.
Kje je ergonomski problem pri varjenju?
Kaj omejuje fitnes?
Izkušeni varilci zelo dobro poznajo velike fizične napore pri njihovem vsakdanjem delu in se vsak dan na novo pripravljajo na to. Vsak na svoj način, tudi s telesno vadbo po napornem delu. Na žalost je število dni odsotnosti zaradi delovne nezmogljivosti še vedno zelo visoko. Eden od razlogov: pogosto posebne delovne razmere prisilijo varilca na delo v daljšem časovnem obdobju v enaki, skoraj že statični drži (npr. pri varjenju nad glavo). V žargonu športne medicine in tudi v svetu varjenja je to znano kot ,,prisilna drža'', ki povzroča enostranske obremenitve. Ob tem se krvne žile napete mišice predolgo stiskajo. Posledica: Nezadostni pretok krvi in s tem zmanjšan dotok kisika v mišice, kar posledično povzroča bolečine in hitro utrujenost.
Kako se izvaja samo-preventiva?
Po dolgem dnevu v službi, pa tudi med odmori, se je pogosto težko pripraviti za dodatno športno aktivnost. Vendar lahko redna vadba napravi pravi mali čudež. Fitnes priročnik za varilce pojasnjuje, zakaj je krepitev mišično-skeletnega sistema tako pomembna, kako preprečiti kronične napetosti in od kod izvirajo dokazi. K knjigi priložen DVD pomaga pri hitrem izvajanju. Tukaj varilec najde smernice za usmerjeno vadbo, prikazane s strani športnikov, ki dobro poznajo vse procese mišično-skeletnega sistema. Vadba je zasnovana tako, da ni potrebe po skoraj nobenem pripomočku in s tem se posebej raztezne vaje brez težav vključijo v vsakdanje delo.
Kako se lahko prispeva k daljiši življenjski dobi gorilnika?
ABICOR BINZEL je skozi leta preskusov in študij pridobil dragocena spoznanja za nadaljnji razvoj ergonomije gorilnika. Znanstveniki pravijo temu "Izboljšanje uporabnosti in s tem izboljšanje vmesnika človek-stroj ". Za uporabnike ABICOR BINZEL proizvodov to pomeni: Lažji gorilniki in bolj ergonomski ročaji pripomorejo k vzdrževanju zdravja dragocenih varilnih strokovnjakov, podpori in izboljšanju delovnih rezultatov, kot tudi povečanju kakovosti njihovega življenja.
Šport med in po končanem delu?
Samo varjenje ne zadošča?
Vsaka fizično naporna dejavnost, vključno z varjenjem, je obremenitev za organizem. Vendar se obremenitev prvotno ne šteje za negativno, saj je naš organizem odvisen od teh stresnih dražljajev. Gibalni aparat človeka je dobesedno programirana na obremenitev. In redna obremenitev je tudi pomemben dejavnik pri ohranjanju zdravega organizma. V nasprotju s tem, premalo gibanja vodi k slabitvi struktur. Vsakdo ve to iz osebnih izkušenj. Roka, ki je daljši čas v mavcu in s tem gibalno nesposobna, opazno izgubi na mišični masi. Ta izguba mišične mase je tudi nekaj, kar se postopno dogaja v starosti 30-40 let, če se le ne ukrepa proti temu. Ugotovitve iz zmogljivostne in športne medicine lahko pomagajo tudi pri medicini in svetu dela. Cilj preventivne ali spremljevalne vadbe je, da se okrepijo med delom obremenjene strukture in se izboljša njihova učinkovitost. Ta ciljna vadba določenih struktur mišično-skeletnega sistema izboljša njihovo odpornost in s tem postavlja omejuje škodljive učinke delovne obremenjenosti.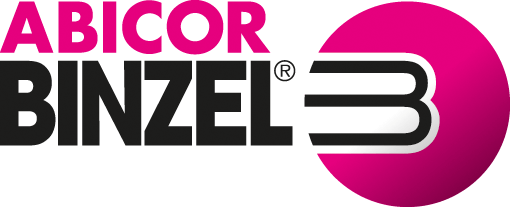 Headquarters
Alexander Binzel Schweisstechnik
GmbH & Co. KG
Kiesacker 7-9
35418 Buseck, Germany
Google Maps
+49 (0) 64 08 / 59-0
ABICOR BINZEL world-wide - everywhere at your side ...