Proizvodnja težke gradbene mehanizacije

Zahtevne varilne naloge - posebna oprema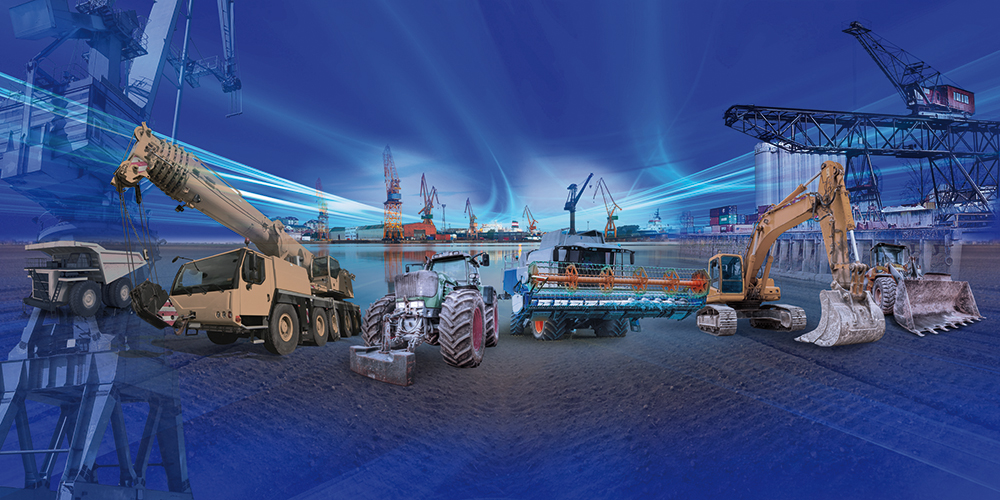 Pri proizvodnji težke gradbene mehanizacije se zahteva visoko zmogljiva in prilagodljiva varilna oprema, ki optimalno podpira varilce pri delu. Pogosto je treba ročno variti debele stene, včasih težko dostopne sestavne dele v prisilnih legah in. Zvari morajo biti zelo trpežni in izpolnjevati robustne zahteve. ABICOR BINZEL ponuja široko izbiro zmogljivih standardnih in posebnih gorilnikov z ročno in delno mehanizirano varjenje, kot tudi posebne rešitve za avtomatizirano varjenje, na primer, v serijski proizvodnji modulov.
V delavnici, na prostem ali pod zemljo
Ne glede na to, ali pri gradnji cest, v kmetijstvu ali rudarstvu: težka gradbena mehanizacija je običajno izdelana iz posebej robustnih in odpornih materialov ter postavljajo najvišje zahteve za ročne varilce in varilno tehnologijo. Med proizvodnjo in popravnimi deli se varjenje pogosto izvaja v različnih položajih, prisilnih legah in tudi nad glavo.
Nadgradnje in pritrdilni deli, kot so kabine ali kontejnerji, so manj zahtevni glede materiala. Poudarek je bolj na enostavnem rokovanju in optimalni dostopnosti do vseh varilnih mest. Pri mobilnih žerjavih je prav tako pomembno najti optimalne rešitve za lahke konstrukcije. To vključuje zlasti postopek varjenja, optimalno prilagojen posebnim materialom z visoko mejo elastičnosti in zagotovilom, da se lastnosti materiala z varjenjem ne spremenijo.
Robustne in zmogljive rešitve gorilnikov
Debele pločevine in trpežni zvari zahtevajo posebno visoko zmogljivo varilno opremo. To zagotavljajo na primer vodno hlajeni gorilniki serije MB EVO PRO, posebej primerne za območje visokih tokov. Pri ročnem varjenju se poleg njih pogosto uporabljajo še MIG/MAG serije gorilnikov MB EVO PRO, ABIMIG® A T LW in ABIMIG® W T. Ti gorilniki so izredno zmogljivi, ergonomično oblikovani, zelo lahki in izjemno robustni. Glede na zahteve se uporabljajo posebni gorilniki in izmenljivi vratovi. To velja tudi za celotno področje popravnih del – bodisi v delavnici, na prostem ali v podzemni rudarski industriji. ABICOR BINZEL ponuja tudi posebne rešitve gorilnikov za lahke konstrukcije.
Na vseh področjih gradnje težke gradbene mehanizacije ponuja ABICOR BINZEL poleg gorilnikov za ročno varjenje tudi rešitve za delno mehanizirano varjenje. Pri izdelavi sklopov ali sestavnih delov, kot so lopate bagrov v večjih količinah, postaja vedno bolj razširjen trend avtomatiziranih varilnih procesov. To povečuje učinkovitost, povečuje pa tudi zahteve za gorilnike in varilno opremo. Posebej tu ponuja ABICOR BINZEL za varjenje debelih pločevin primerne, zanesljive vodno hlajene robotske varilne gorilnike.
MB EVO PRO na preskusu: lažji, bolj mobilni in hladnejši
BOMAG je specializiran za stroje za obdelavo tal, asfalta in odpadkov. Vodilni na svetovnem tržišču s sedežem v mestu Boppard am Rhein zaposluje okoli 2.500 ljudi po vsem svetu. Raznolike in zahtevne varilne naloge v jeklarni konstrukciji se več kot 30 let izvajajo z varilnimi gorilniki ABICOR BINZEL. Med nekaj tedenskim poskusnim obratovanjem so novi zračno in vodno hlajeni gorilniki MB EVO PRO takoj prepričali varilce in odgovorne.
Kranbau Köthen GmbH, Köthen
Tukaj se vas razbremeni
Kranbau Köthen GmbH razvija in izdeluje posamezne posebne, procesne in avtomatske žerjave. Leta 1934 ustanovljeno podjetje zaposluje okrog 250 ljudi in dobavlja svoje izdelke po vsem svetu. Kot dolgoletni industrijski uporabnik podpira Kranbau Köthen ABICOR BINZEL tudi pri razvoju in testiranju novih izdelkov in tehnologij.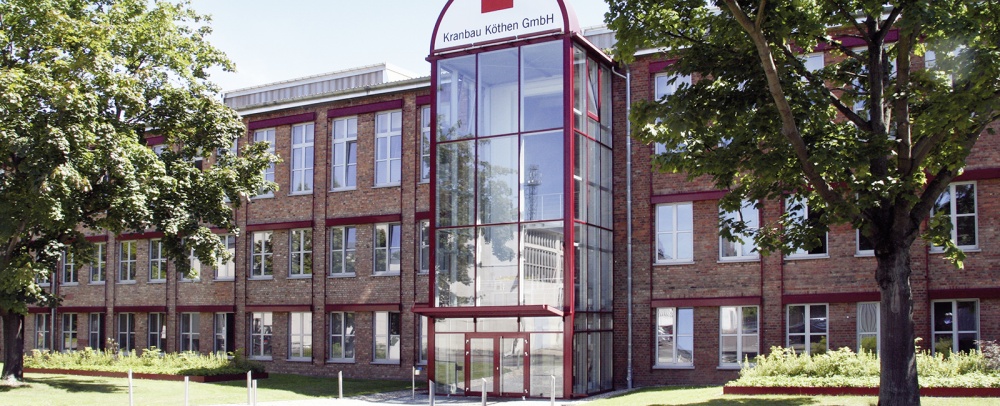 Stahl Maschinenbau GmbH & Co. KG, Perkam
Zanesljiva serijska proizvodnja hidravličnih rezervoarjev
Podjetje Stahl Maschinenbau iz bavarskega mesta Perkam je specializirano za razvoj in proizvodnjo hidravličnih in dizelskih rezervoarjev za gradbene stroje, žerjave in industrijska dvigala. Družba izpolnjuje visoke zahteve glede kakovosti in serijske proizvodnje, med drugim z uporabo robotske varilne tehnologije ABICOR BINZEL.
Nadaljnje informacije o ustreznih izdelkih:
Ročni izdelki
---
---
---
---
Dodatki
---
---
---
---
---
---
---
Izdelki ROBOTIC SYSTEMS
---
---
---
---
---
---
ABICOR BINZEL World Wide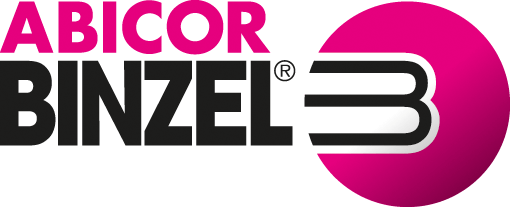 Headquarters
Alexander Binzel Schweisstechnik
GmbH & Co. KG
Kiesacker 7-9
35418 Buseck, Germany
Google Maps
+49 (0) 64 08 / 59-0
ABICOR BINZEL world-wide - everywhere at your side ...