Raznoliki materiali - prilagojeni varilni postopki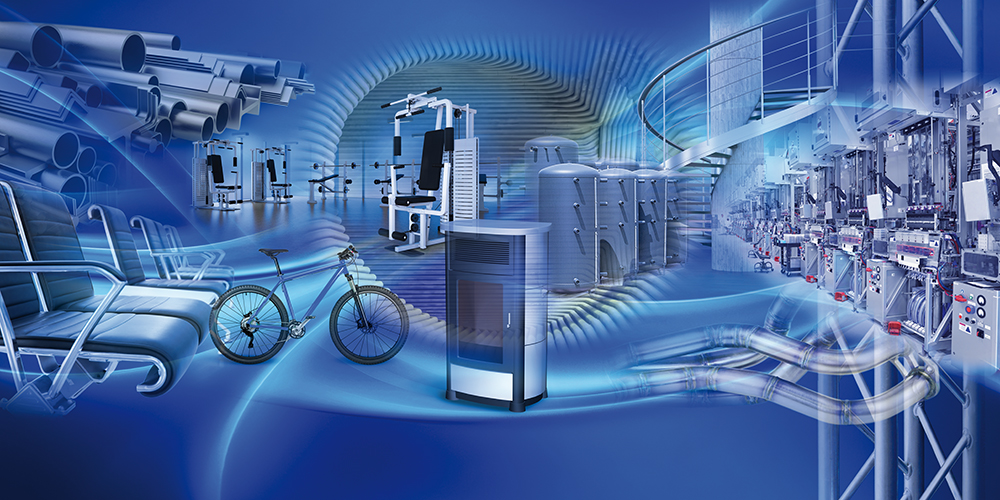 Od cevovodov do pisarniških stolov in bankomatov do toboganov – skoraj nič ne gre brez varilne tehnologije. Tako široko kot področje uporabe, so tudi zahteve za varilce, procese in opremo. Odločilno za izbiro varilnega postopka je material s svojimi posebnostmi. ABICOR BINZEL nudi optimalne tehnološke rešitve za skoraj vse materiale in varilne naloge – ročno, mehansko ali avtomatsko.
Tesnost, higiena in stabilnost
Pri gradnji cevovodov morajo biti povezovalni deli tesno zaprti. Glede na področje uporabe je treba upoštevati določene higienske predpise. Pri varjenju priključkov na hidravlične in pnevmatske valje pod tlakom je še posebej pomembna varnost šiva. Pri izdelavi pohištva se za stole in predale uporabljajo tanjše cevi ter jekleni ali aluminijasti profili. Tukaj je večji poudarek na optično in geometrično dovršenih zvarih, s čim manj dodelave. To velja tudi pri stikalnih omarah.
Pri varjenju kondenzacijskih kotlov je treba upoštevati, da so izpostavljeni agresivnim plinom. Postopek je treba ustrezno prilagoditi osnovnemu materialu in namenu. To velja s poudarkom na temah lahke konstrukcije, varnosti in stabilnosti tudi za zvare na toboganih, karnevalskih šotorih, opremi za prosti čas, visokih policah in gradbenih odrih.
Najti optimalne varilne rešitve
Primerno različnim varilnim nalogam je treba izbrati tudi ustrezne gorilnike. Upoštevati je treba celoten proizvodni proces - od priprave in naknadne obdelave do lakiranja. V večini primerov je dovolj izbrati en sam postopek, v drugih primerih pa je bolje kombinirati različne postopke. Tanke cevi so npr. varjene z MAG ali TIG načinom z malim vnosom, da dobimo zlasti visoko kakovostnih šive. Pri varjenju cilindrov se pogosto kombinirata dva postopka varjenja: reža v korenu se najprej zavari po TIG postopku, cilinder pa se nato do konca zavari po MIG/MAG postopku. Pri gradnji cevovodov za živilsko industrijo je treba postopek načrtovati tako, da se izognemo pokanju barv in nevarnosti rjavenja.
Glede na varilne zahteve in količino izdelkov so na voljo ročni, polavtomatski in popolnoma avtomatski načini varjenja. Za lažjo izvedbo ročnega varjenja zagotavlja ABICOR BINZEL prilagodljive, ergonomične in lahke ročne gorilnike za MIG/MAG-, TIG in plazemsko varjenje. Polavtomatske in avtomatske rešitve se razvijajo na osnovi zahtev posamezne stranke. Za posebne varilne postopke, kot je navarjanje ali za spajanje s posebno visokimi varnostnimi zahtevami, je na voljo širok spekter posebnih rešitev. To velja tudi za gorilnike za popravke pri varjenju.
E & F Metall- und Rohrleitungsbau GmbH, Föhren
Žlahtne kovine in jeklo - za najvišje zahteve
Podjetje E & F j specializirano za izgradnjo kovinskih in cevovodov v živilski in farmacevtski industriji ter v drugih panogah z visoko kakovostnimi zahtevami. Več kot 80 varilcev dela za podjetje po vsem svetu. Po intenzivni preskusni fazi je E & F je svoje varilne gorilnike na proizvodne rešitve iz hiše ABICOR BINZEL.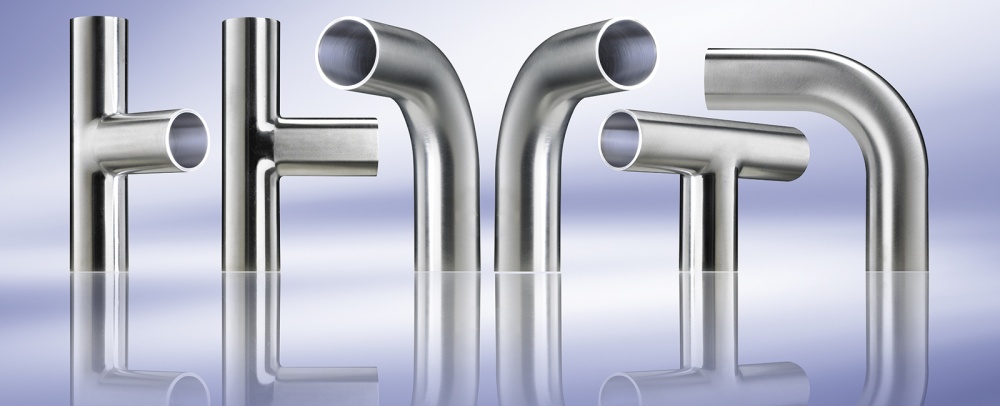 Ventili za merilno in krmilno tehniko
Podjetje SAMSON AG je eden vodilnih svetovnih proizvajalcev opreme za merilno in krmilno tehniko. Podjetje stoji za kakovostnim delom, podjetniško kontinuiteto in veliko inovacijami. Za varno izvedbo različnih ročnih in avtomatiziranih varilnih del v želeni kakovosti, se Samson AG zanaša na varilne gorilnike ABICOR BINZEL.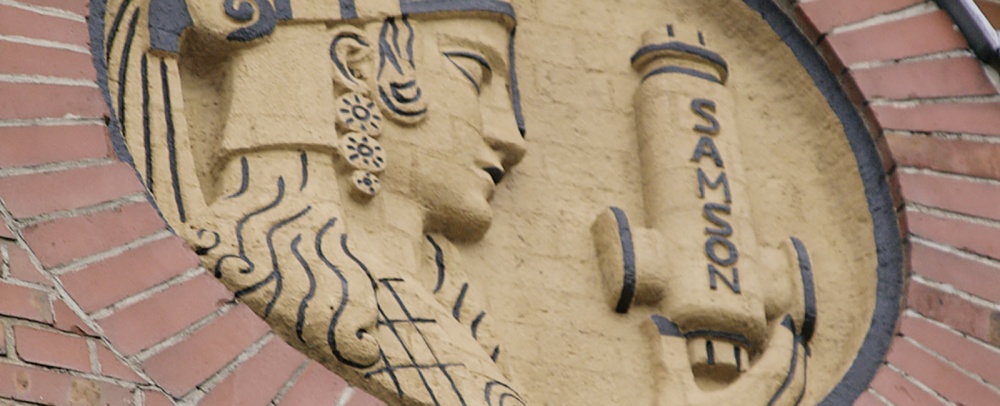 Bronpi Calefacción, Lucena, Španija
100% tesnost za prijetno toplino
Bronpi Calefacción iz južnega španskega mesta Lucena razvija in proizvaja visokokakovostne kamine, peči in ogrevalne sisteme za pelete. Leta 1985 ustanovljeno podjetje ima več kot 200 zaposlenih. Glavni prodajni trgi, razen Španije, so predvsem Anglija in druge evropske države. Ko gre za varjenje, se Bronpi popolnoma opira na izdelke ABICOR BINZEL.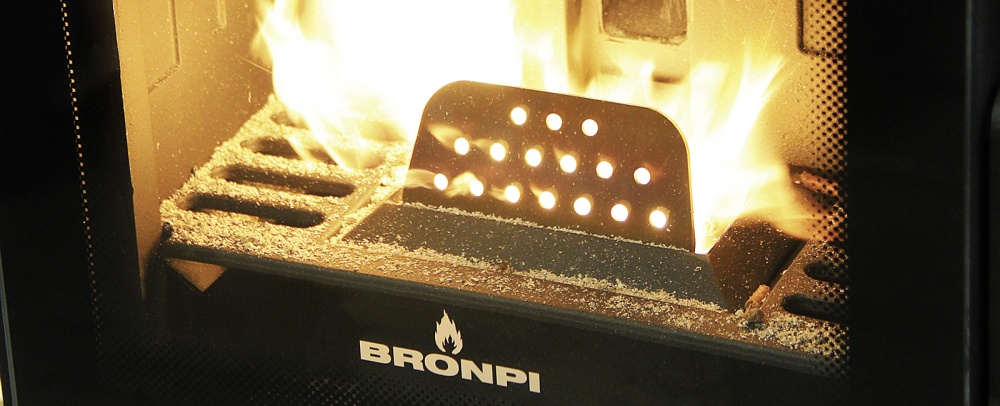 Nadaljnje informacije o ustreznih izdelkih:
Ročni izdelki
---
---
---
---
---
Dodatki
---
---
---
---
---
---
---
Izdelki ROBOTIC SYSTEMS
---
---
---
---
---
---
---
ABICOR BINZEL World Wide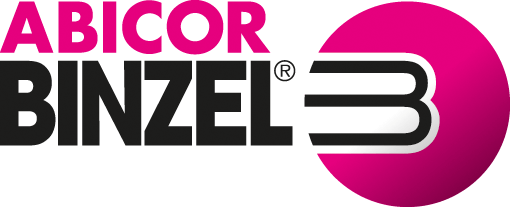 Headquarters
Alexander Binzel Schweisstechnik
GmbH & Co. KG
Kiesacker 7-9
35418 Buseck, Germany
Google Maps
+49 (0) 64 08 / 59-0
ABICOR BINZEL world-wide - everywhere at your side ...