Ekstremne obremenitve - posebne varilne rešitve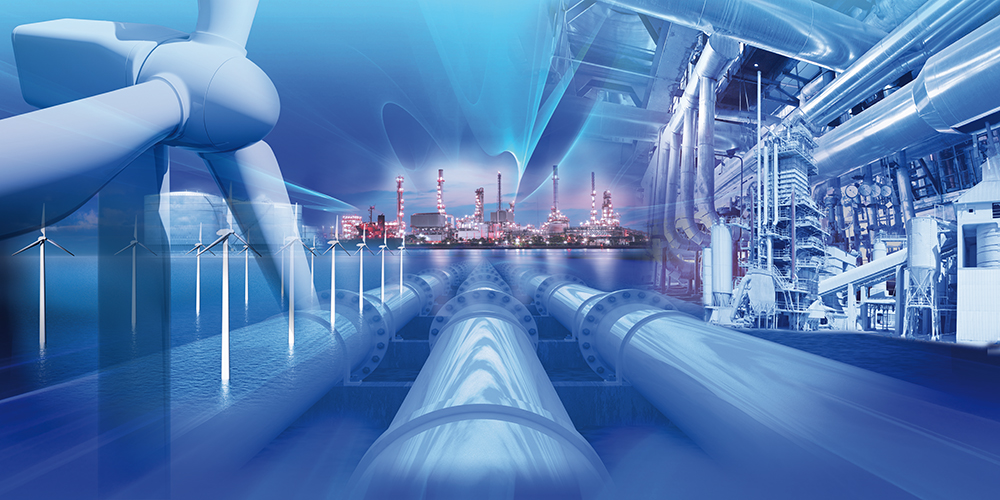 Cevovodi in cisterne, vetrni mlini in turbine, sončni kolektorji in sežigalnice odpadkov: Energetska industrija in proizvodnja strojev imata veliko faset. Večina od njih potrebuje robustne, zanesljive zvare. Poleg jekla je treba pogosto variti tudi posebne materiale, ki izpolnjujejo še posebej visoke zahteve glede stabilnosti in varnosti. ABICOR BINZEL ponuja široko paleto zmogljivih in ergonomičnih varilnih naprav za ročne, delno mehanizirane in avtomatizirane varilne postopke.
Veliki varjenci, dolgi zvari, največja natančnost
V proizvodnji strojev se varijo različni sestavni deli in komponente za energetsko industrijo. Ti vključujejo, na primer, podzemne in nadzemne cevovode za elektrarne, kot tudi za oskrbo s plinom ali toploto. Ti morajo biti še posebej varni in dolgoročno tesni, delno pa morajo ustrezati mednarodnim standardom. Poleg tega so pogosto potrebni aluminijasti rezervoarji z debelo, včasih tudi s tanko steno, za pline in tekočino.
Turbinska kolesa in lopatice rotorjev se izdelujejo ali popravljajo s kompleksnimi varilnimi postopki. Izdelek mora biti zelo robusten in odporen in se delno preverja z ultrazvokom. Varilne zahteve so ustrezno visoke. Visoke zahteve morajo izpolnjevati tudi zvari na stolpih vetrnih koles, tako da jih je mogoče po varjenju brez nadaljnje obdelave lakirati. Tudi sežigalne komore in sežigalnice postavlja visoke zahteve varilcem in opremi, ko se material v procesu obloge nanaša plast za plastjo. Sončni toplotni zbiralniki pa zahtevajo posebno občutljive spoje, na primer cevi in stekla.
Gorilniki za proizvodnjo, površinsko obdelavo in popravila
Vsaka varilna naloga zahteva primerni gorilnik. Tako se cevovodi pogosto varijo po REO postopku, na večjih razdaljah delno mehanizirano, na tračnicah ali s traktorskimi sistemi. Rezervoarje z debelimi stenami je treba za doseganje optimalnih rezultatov varjenja predhodno segreti. Za to so posebej primerni MIG/MAG gorilniki s podaljšanim grlom, ki zmanjšujejo toplotno obremenitev na varilca. Lahki in prilagodljivi ARBICOR BINZEL gorilniki olajšajo delo na velikih zvarjencih s pogostimi spremembami položaja in prisilnimi legami. Vrtljiva in hitro zamenljiva grla gorilnika z različnimi dolžinami in nagibi omogočajo lažji dostop do posebej težko dostopnih mest. To velja tudi za turbine, lopatice rotorjev in komponente vetrnih koles, varjene ročno, delno mehanizirano ali avtomatizirano.
Tudi zahtevna popravila zahtevajo rešitve gorilnika, prilagojene materialu in procesu. To velja tudi za sončne toplotne zbiralnike, ki se običajno zaradi majhne debeline materiala izdelujejo po plazemskem varilnem postopku. Površinska obdelava materialov na osnovi niklja ali v sežigalnicah odpadkov se po navadi izvaja delno mehanizirano. Tudi splošni trend se, zaradi pomanjkanja kvalificiranih delavcev in visokih stroškov dela, vedno bolj pogosto nagiba k delno mehaniziranim in popolnoma avtomatiziranim varilnim postopkom.
Nadaljnje informacije o ustreznih izdelkih:
Ročni izdelki
---
---
---
---
---
Dodatki
---
---
---
---
---
---
---
Izdelki ROBOTIC SYSTEMS
---
---
---
---
---
---
---
ABICOR BINZEL World Wide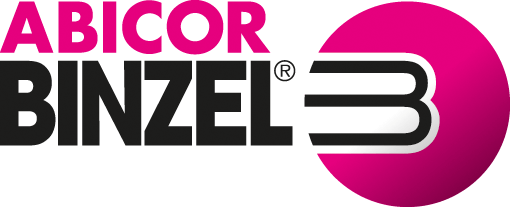 Headquarters
Alexander Binzel Schweisstechnik
GmbH & Co. KG
Kiesacker 7-9
35418 Buseck, Germany
Google Maps
+49 (0) 64 08 / 59-0
ABICOR BINZEL world-wide - everywhere at your side ...