Uresničiti megatrende – uporabiti inovativne tehnike spajanja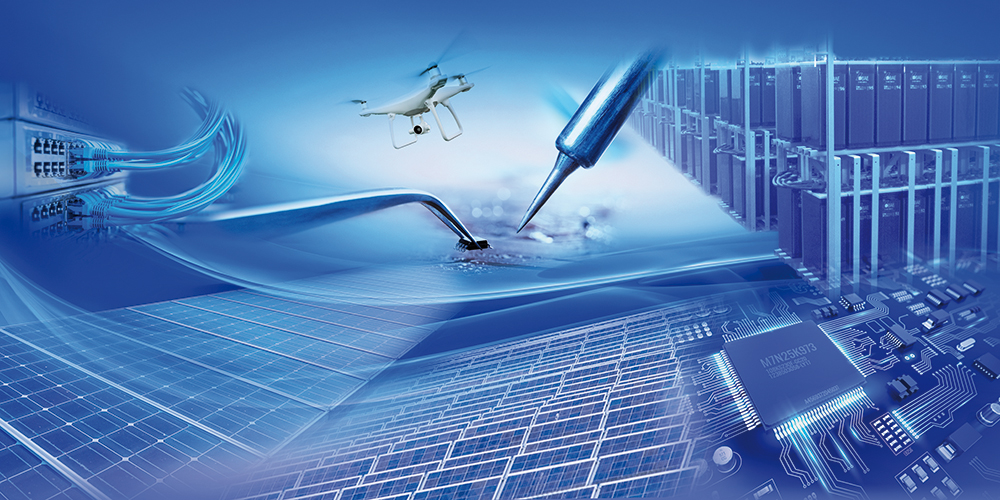 Veliko tehnoloških dosežkov vpliva na tehniko spajanja. Generativni ali aditivni proizvodni procesi s kovinskimi komponentami zahtevajo uporabo posebne varilne opreme. Pri proizvodnji pomnilnikov za električna vozila je potreba po laserskih in posebnih tehnikah spajanja v mikro in makro območju. ABICOR BINZEL ponuja primerne rešitve za delno mehanizirano in avtomatizirano proizvodnjo z inovativnimi tehnikami spajanja, konvencionalnimi jekli in najbolj raznolikimi posebnimi materiali.
Novi procesi, nove dimenzije, nove rešitve
Komponente za letalstvo, orodja in vložki orodja ali posebni sestavni deli za menjalnike in črpalke: vedno pogosteje se uporabljajo aditivni proizvodni procesi, ki izdelajo sestavne dele plast za plastjo in z visoko natančnostjo neposredno iz projektnih podatkov. To odpira povsem nove možnosti za proizvodno tehnologijo, tako pri proizvodnji izdelkov, kot tudi orodja. Namesto konvencionalnega dela z dragimi elektroerozijskimi procesi, se orodja enostavno odrežejo. V letalski tehnologiji postajajo kompleksne obdelovalne operacije polizdelkov odvečne in zmanjšane na minimum.
Novi postopki so potrebni tudi pri proizvodnji baterijskih ohišij za električna vozila. Tukaj je treba kontaktirati baterije in povezati žice. Istočasno morajo stabilne konstrukcije zagotoviti varnost pri trku. To se zagotovi z inovativnimi in visoko natančnimi metodami spajanja v makro in mikro območju. Poleg ultrazvočnega varjenja in vezanja se uporabi tudi lasersko in mikro-plazemsko varjenje.
Zmogljivo robotsko varjenje in visoko-natančno spajanje
Za aditivno proizvodnjo so potrebne visoke stopnje usedanja in dolgi časi varjenja. ABICOR BINZEL ponuja široko paleto rešitev za robotsko varjenje z različnimi varilnimi postopki. Ti vključujejo MIG/MAG-sistem varilnih gorilnikov ABIROB® z najvišjo možno zmogljivostjo in z dodatno vročo žico, visoko-zmogljivi sistem gorilnikov TANDEM, kot tudi TIG- sistem varilnih gorilnikov ABITIG® WH z vročo žico. Poleg tega je na voljo tudi primerna laserska varilna optika, integrirana v kompleksne sisteme. Podajanje žice se izvaja z visoko- natančnim sistemom za podajanje žice MFS.
Za natančno avtomatizirano varjenje baterijskih vložkov za električna vozila ponuja ABICOR BINZEL posebno lasersko varilno optiko. Za kontaktiranje in varjenje električno-prevodnih kovin so na voljo rešitve za mikro-plazemsko varjenje, kot je kompaktni gorilnik za plazemsko varjenje ABIPLAS® WELD 100 MT. Tudi tu se lahko dodatna žica dovaja z visoko- natančnim sistemom za podajanje žice MFS.
Nadaljnje informacije o ustreznih izdelkih:
Izdelki ROBOTIC SYSTEMS
---
---
---
Sistemi za podajanje žice
---
ABICOR BINZEL World Wide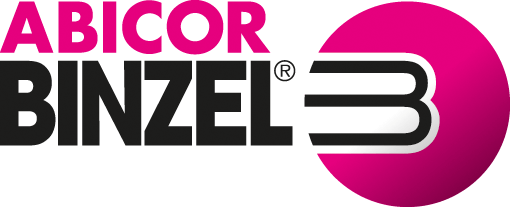 Headquarters
Alexander Binzel Schweisstechnik
GmbH & Co. KG
Kiesacker 7-9
35418 Buseck, Germany
Google Maps
+49 (0) 64 08 / 59-0
ABICOR BINZEL world-wide - everywhere at your side ...