Avtomobilska industrija in prevozništvo

Popoln videz - maksimalna varnost in stabilnost
V avtomobilski industriji in prevozništvu morajo varjeni spoji izpolnjevati najvišje zahteve. Odvisno od področja uporabe je poudarek na trajanju utrujenosti, varnosti in optiki. Debela pločevina se uporabljajo za šasijo, tanka pločevina in aluminij za lahke dele karoserije, jekla z visoko trdnostjo in brez popuščanja pa za potniški del. ABICOR BINZEL nudi proizvajalcem vozil in njihovim dobaviteljem celotno ponudbo rešitev spajalne tehnike za ročne, polavtomatske in avtomatske varilne postopke.
Tanka pločevina, visoko zmogljiva jekla, lahki aluminij
Proizvodnja vozil postavlja veliko zahtev za varilce, robotske programerje in opremo. Za potniški del, nad- in podkonstrukcije tovornjakov in avtobusov ter osi se večinoma vari pod zaščito inertnega plina jeklo z visoko trdnostjo brez izkrivljanja. To velja tudi za proizvodnjo vlakov, železniških vagonov in zabojnikov. Posebno dolgi zvari na debelih komponentah tovornjakov in avtobusov se varijo hitro in brez prekinitev tudi po UP-postopku. Pri varjenju tovornih cistern je treba upoštevati posebne zahteve za varstvo okolja ali hrane, odvisno od področja uporabe.
Avtomobilska karoserija, izdelana iz pocinkanih jekel, je dandanes pogosto lasersko spajkana.
Pri delih za karoserije osebnih vozil, okvirje motornih koles, platišča, sedeže in izpušne sisteme se uporabljajo lahki materiali, kot aluminij in korozijsko odporna jekla. Ti so pogosto varjena po TIG postopku z nizkim vnosom toplote. To zagotavlja zelo dobro kakovost in gladek videz zvara. Odpadejo lahko tudi izdatna dodelavna dela. Za zelo tanke pločevine se pogosto uporablja plazemsko varjenje ali spajkanje. Avtomobilski žerjavi so izdelani v lahkem gradbenem postopku. Ob tem varjenje ne sme spreminjati mejo elastičnosti materiala.
Rešitve za ročno in avtomatsko proizvodnjo
Odvisno od proizvodnih količin in varilnih nalog se pri proizvodnji vozil uporabljajo ročni, delno in popolnoma mehanizirani varilni postopki. Zlasti pri velikih serijah enakih delov zagotavlja polavtomatsko in avtomatsko varjenje posebno hitro in ekonomično proizvodnjo po konstantni kvaliteti. ABICOR BINZEL je tako za laserske, MIG/MAG- in TIG-postopke, kot tudi za plazemsko varjenje razvil industrijske ročne in robotske varilne gorilnike. Poleg tega tudi široko paleto sistemske komponente za izboljšanje produktivnosti pri varilnih robotih in postajah za čiščenje gorilnika, izklopna varovala in vmesnike grla gorilnikov.
Popravila zahtevajo pogoste spremembe položaja in se ročno varijo. Za ta namen so namenjeni lahki, robustni in mobilni gorilniki. ABICOR BINZEL ponuja širok izbor ergonomskih in prilagodljivih rešitev gorilnikov za MIG/MAG-, TIG- in plazemsko varjenje. Poleg tega portfelj vključuje robustne posebne rešitve za proizvodnjo vlakov, železniških vagonov in zabojnikov, letalsko ali obrambno tehniko, pri katerih so vozila izpostavljena ekstremnim obremenitvam. V bistvu se trend v proizvodnji vozil giba v smeri lahke gradnje in aluminijastih delov. Glede na visoke stroške dela in pomanjkanja usposobljene delovne sile, so mehanizirani in avtomatizirani postopki varjenja glavni trendi v panogi.
WP Performance Systems, Munderfing, Avstrija
Variti, kot svetovni prvaki
WP Performance Systems je osvojil že več kot 300 naslovov svetovnih prvakov. V motociklizmu se redko kateri profesionalec lahko kosa z avstrijskim proizvajalcem. Tako na off-road, kot na cestnih dirkah so vrhunska podvozja WP vedno na prvih mestih. Razlog: najvišja kvaliteta, ki je omogočena tudi s pomočjo varilne tehnologije ABICOR BINZEL.
Nadaljnje informacije o ustreznih izdelkih:
Ročni izdelki
---
---
---
---
Dodatki
---
---
---
---
---
---
Izdelki ROBOTIC SYSTEMS
---
---
---
---
---
---
---
ABICOR BINZEL World Wide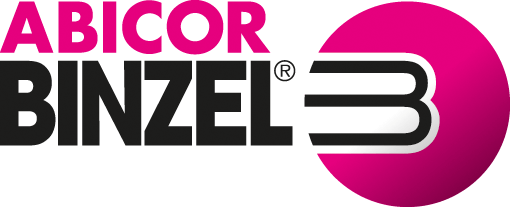 Headquarters
Alexander Binzel Schweisstechnik
GmbH & Co. KG
Kiesacker 7-9
35418 Buseck, Germany
Google Maps
+49 (0) 64 08 / 59-0
ABICOR BINZEL world-wide - everywhere at your side ...