TCP Programming Aid ABIDOT
Robotprogrammering till punkten ...
Programmeringshjälpen ABIDOT skruvas helt enkelt på robotpistolen istället för gasmunstycket vid programmeringen. Fyra laserstrålar simulera fullständigt beröringsfri stick-ut av kabeln. Kända problem som böjning av tråden samtidigt tangera arbetsstycket är ett minne blott. Detta gör programmeringen enklare på många sätt.

Tråd stick-out kan justeras med en skala på ABIDOT. Detta underlättar att rätt avstånd under programmeringen, optimal trådläge och penetration under svetsning.

Den optimala TCP (Tool Center Point) uppnås när alla fyra laser lysdioder kombinera till en enda kontaktpunkt på arbetsstycket - riktigt smart!

Systemöversikt:




Fördelar som talar för sig själva:
ABIDOT förkortar programmeringstider avsevärt
ABIDOT ökar svetskvalitet genom optimal placering och konsekvent ficklampa stå utanför
ABIDOT minskar kostnaderna för programmering och erbjuder besparingar genom minskad omarbetningar och förbättrad kvalitet
Användningsområden:

Svetsrobotar från alla aktuella märken
Technical data:

Laser protection class: EN 60825-1: 2007 / 2M / 670 nm / 2.5 mW

Input: 100–240 V AC / 150 mA / 50–60 Hz

Output: 5 V DC / 500 mA

Protection class: IP3X

Ambient temperature: –10°C up to +40°C

Charging time: approx. 30 minutes

Operating time: approx. 7 hours

Relative air humidity: up to 90 % at 20°C

Transport and storage: –10°C up to +55°C

Charging station & power supply: with micro USB connection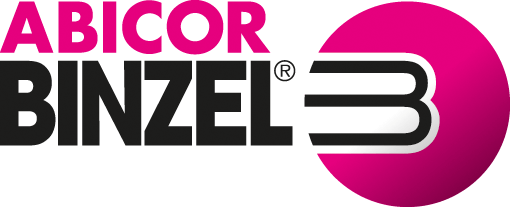 ABICOR BINZEL Sverige AB
Ringugnsgatan 4
21616 Limhamn
Google Maps
0046- 40 6 991 750
ABICOR BINZEL world-wide - everywhere at your side ...