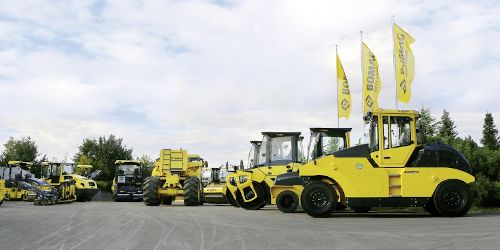 BOMAG GmbH, Boppard, Germany
Testing the MB EVO PRO: lighter, more flexible and cooler
BOMAG specialises in machines for compacting earth, asphalt and waste. The global market leader based in Boppard at the Rhein river has around 2500 employees worldwide. ABICOR BINZEL welding torches have been used here for over 30 years for demanding welding tasks in steel construction work. In test operations over several weeks, the new air- and liquid-cooled MB EVO PRO welding torches convinced welders and those responsible straight away.
Show Reference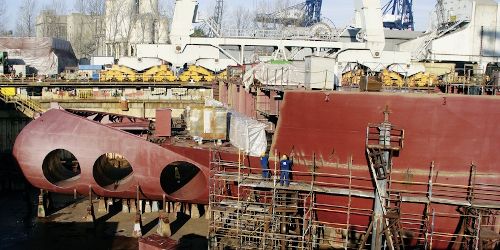 CRIST Offshore Sp. zo.o., Gdynia, Poland
The specialist for offshore constructions and platforms
The CRIST shipyard in Gdynia has the longest dry-dock in Poland and specialises in building giant constructions and ships for the offshore sector. About 150 people work in the shipyard's offshore sector. The company has relied on ABICOR BINZEL's flexible welding torches for many years.
Show Reference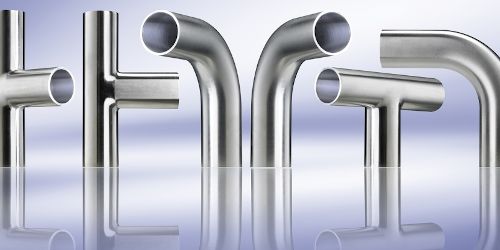 E & F Metall- und Rohrleitungsbau GmbH, Föhren, Germany
Stainless and steel – for the highest demands
E & F is an experienced specialist for metal constructions and pipelines in the foodstuffs and pharmaceutical industries, as well as in other sectors with high quality demands. Over 80 welders work for the company worldwide. Following an intensive test phase, E & F has converted its welding torches to product solutions from ABICOR BINZEL.
Show Reference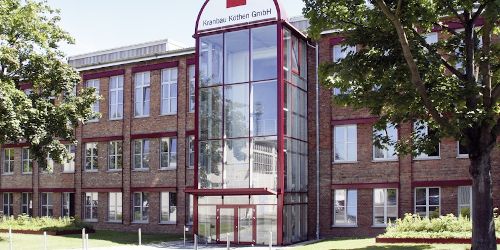 Kranbau Köthen GmbH, Köthen, Germany
We take a load off you
Kranbau Köthen GmbH develops and manufactures individual special, process and automatic cranes. The company was founded in 1934, has around 250 employees and supplies customers all over the world. As a long-term industrial user, Kranbau Köthen also supports ABICOR BINZEL in developing and testing new products and technologies.
Show Reference
Remontowa Shipbuilding SA, Danzig, Poland
Ship conversion and shipbuilding with the highest standards
The Remontowa shipyard in Gdansk is one of the leading shipyards for ship conversions in Europe. The company was founded in 1952 and carries out over 200 ship repairs and conversions annually. Following a convincing test, the shipyard now uses ABIMIG
®
A T LW torches from ABICOR BINZEL for all its welding work.
Show Reference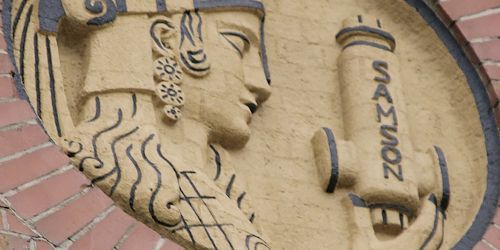 SAMSON AG, Frankfurt, Germany
Valves for measurement and control technology
SAMSON AG is one of the world's leading appliance manufacturers for measurement and control technology. The company stands for quality technical workmanship, entrepreneurial continuity and great innovative capabilities. In order to realise different manual and automated welding work securely in the desired quality, Samson AG relies on welding torches from ABICOR BINZEL.
Show Reference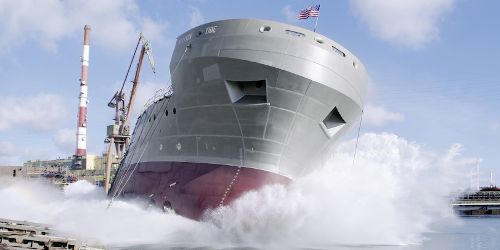 Gdansk Shipyard SA, Danzig, Poland
Shipbuilders with a long tradition
The tradition-steeped Gdansk Shipyard counts flexibility and versatility among its strengths. It demands both from its workforce and their tools. The shipyard relies on welding torches from ABICOR BINZEL to enable its welders to carry out their work optimally.
Show Reference