Profesjonalny zestaw ćwiczeń dla spawaczy.
Podręcznik instruktarzowy wraz z płytą szkoleniową DVD!
Ćwiczenia dla zawodowych spawaczy.
Porady praktyczne poparte badaniami.
ABICOR BINZEL przeprowadził szereg rozmów z użytkownikami, którzy przekazali cenne wskazówki pochodzące bezpośrednio z praktycznego punktu widzenia. To z kolei było bardzo pomocne na początkowym etapie projektu, który jest unikalny dla branży. Podręcznik dla zawodowych spawaczy opracowany został przy bezpośredniej współpracy z Zakładem Medycyny Sportowej w Gießen. Celem było opracowanie środków zapobiegawczych nadmiernemu wysiłkowi fizycznemu. W ramach wspólnych badań wykonanych na przestrzeni trzech lat testowano głównie dwie zależności. Wpływ naprężenia mięśni spawaczy obecny podczas spawania. Pomiary wykonywane były metodą EMG. Jak również porównywano efekty treningu sprawnościowego dla dokładnie tych samych grup mięśni wykorzystywane przy spawaniu. Innymi słowy, można mieć pewność, że informacje zawarte w podręczniku oparte są na wynikach badań, które ukierunkowane były na codzienną pracę spawaczy.
Zakład Medycyny Sportowej na Uniwersytecie w Gießen był odpowiedzialny za przygotowanie i realizację naukowych serii badań wraz z wyznaczeniem konkretnych zaleceń opartych na wynikach. Projekt realizowany był we współpracy z działem medycyny profilaktycznej, ruchu i wydajności pod kierownictwem Prof. Dr. med. Frank C. Mooren i dr rer. nat. Karsten Krüger. Ideą było wypełnienie luki między teorią a praktyką wraz z przeprowadzeniem badań wspólnie z partnerem przemysłowym ABICOR BINZEL, które stanowiły podstawę do stworzenia materiału szkoleniowego DVD.
DVD z instrukcją dla zawodowych spawaczy.
Zadania do samodzielnego wykonania
Ergonomiczne obszary na które narażeni są spawacze to: szyja, ramiona, plecy, ścięgna i stawy. Jeżeli mięśnie w całym ciele są wzmocnione poprzez regularne ćwiczenia, działają jak naturalny gorset chirurgiczny. Na przykład kiedy osoba posiada silne mięśnie brzucha i pleców, kręgosłup zostaje znacząco odciążony Obie partie mięśni muszę być rozwijane równomiernie.
Welders' ergonomic problem areas are: shoulders, neck, back, tendons and joints. If the muscles throughout the body are strengthened through regular training, they act like a natural surgical corset. Example: Considerable strain is taken off the spine when people have strong stomach and back muscles. Both groups of muscles must be trained in the correct ratio to one another. In other words, it's no good training only the back or only the stomach muscles. For this reason, the stomach exercise on the DVD is followed by the coinciding back exercises to do yourself.
Overhead welding, for example, places a great strain on the shoulder muscles. If the load is too one-sided this leads to muscular tension. To prevent this, the shoulders are trained using simple exercises which loosen and build up the muscles at the same time.
Another problem is the risk of overstretching arm and shoulder muscles. So always train stretching as well. The fitness DVD includes exercises which demonstrate how quick and easy this is to do. These can even be done during the lunch break.
Press-ups are popular exercises for strengthening shoulder and chest muscles. The DVD demonstrates how to do them without "cheating".
Training is not only preventative, it can serve to sooth muscles too, for example to counteract tension in the back, arm or shoulder muscles. After all, this tension is usually caused by unavoidable constrained posture due to the welding task to be done, or by the conditions of special components. Appropriate "mobilisation exercises" help to loosen up the muscles a little again.
Co oznacza ergonomia?
W jaki sposób ćwiczenia są przydatne dla spawaczy?
Wikipedia mówi: Termin 'Ergonomia' (język grecki εργον – praca + νομος – prawo) – nauka o pracy, czyli dyscyplina naukowa zajmująca się dostosowaniem pracy do możliwości psychofizycznych człowieka. Celem ergonomii jest zorganizowanie warunków pracy, przepływu pracy poprzez organizację układu: człowiek - maszyna - warunki otoczenia aby praca wykonywana była przy jak najniższym obciążeniu biologicznym człowieka. Gwarantującym pracę, która nie powoduje zmęczenia, uszkodzeń nawet jeśli wykonywana jest przez lata.
Jako wiodący producent techniki spawalniczej firma ABICOR BINZEL cały czas przygląda się skutkom spawania wpływających na organizm człowieka. Jest to jedyny sposób na doskonalenie i tworzenie coraz to lepszych produktów. Ponadto ABICOR BINZEL przygotował szereg ćwiczeń wraz z cennymi wskazówkami dla zawodowych spawaczy.
Jaki jest ergonomiczny problem w spawaniu?
Co ogranicza kondycję?
Doświadczeni spawacze dobrze znają wysokie zmęczenie fizyczne, z którym muszą się zmagać każdego dnia. Każdy z nich ma swój własny sposób na równoważenie obciążenia poprzez aktywność fizyczną w czasie wolnym. Niestety liczba dni roboczych tracona przez ludzi nie będących wstanie pracować jest nadal bardzo wysoka. Jednym z powodów jest wymuszona pozycja. Praca w tej samej, prawie statycznej pozycji przez dłuższy okres czasu. Na przykład podczas wykonywania prac nad głową. W żargonie lekarzy oraz świata spawania taką pozycję określa się jako "wymuszona". Powoduje zmęczenie jednostronne. Naczynia krwionośne zaciśnięte są zbyt długo. Wynik: Słaby przepływ krwi, a tym samym zmniejszone dostarczanie tlenu do mięśni, co prowadzi do bólu i szybkiego zmęczenia.
W jaki sposób spawacze sami mogą podejmować środki ostrożności?
Po długim dniu pracy lub w czasie przerwy, trudno jest przekonać ludzi do aktywności fizycznej. Jednak regularne wykonywanie ćwiczeń może zdziałać cuda. Omawiany zestaw ćwiczeń dla spawaczy wyjaśnia, dlaczego tak ważne jest dbanie o układ mięśniowo-szkieletowy, jak minimalizować przewlekłe napięcie mięśni oraz skąd ta wiedza pochodzi. Płyta DVD dołączona do książki pomaga w szybkiej realizacji założonego celu. Spawacze znajdą na niej konkretne instrukcje dotyczące treningu, które są dobrane przez ekspertów w zakresie układu mięśniowo-szkieletowego. Szkolenie zostało stworzone w taki sposób, że praktycznie nie są wymagane żadne urządzenia treningowe. Oznacza to, że ćwiczenia mogą być połączone z codziennym rytmem dnia.
W jaki sposób uchwyt spawalniczy przyczynia się do poprawy jakości życia?
ABICOR BINZEL zdobył cenną wiedzę w zakresie rozwoju ergonomii uchwytów spawalniczych, pochodzącą z testów przeprowadzanych na przestrzeni lat. Naukowcy określają to mianem " poprawy przyjazności dla użytkownika", a tym samym poprawę zależności człowiek-maszyna- warunki otoczenia. Dla użytkowników wykorzystujących produkty ABICOR BINZEL oznacza to: jeżeli uchwyty spawalnicze są lżejsze i bardziej ergonomiczne przyczyniają się do minimalizowania chorób zawodowych, a tym samym poprawy pracy.
Sport w trakcie i po pracy?
Czy spawanie samo w sobie trenuje wystarczająco mięsnie?
Każde obciążenie fizyczne w tym spawanie powoduje obciążenie ciała człowieka. Jednak niekoniecznie powinno być oceniane negatywnie. Ponieważ ciało człowieka powinno być poddawane odpowiedniej stymulacji. Ponieważ brak ruchu prowadzi do osłabienia mięśni. Każdy zauważy to prędzej czy później. Ręka, która pozostaje w gipsie nieruchoma przez pewien okres czasu, traci swoją masę mięśniową. Utrata masy mięśniowej pojawia się stopniowo między 30 – 40 rokiem życia. Chyba że ludzie przyczyniają się do przeciwdziałania utraty masy. Celem szkolenia jest zapobieganie i wzmacnianie samych struktur mięśni podczas pracy, a tym samym poprawienia ich wydolności. Specyfika szkolenia poprawia funkcjonowanie pewnych partii mięśniowych, co ogranicza szkodliwe skutki obciążenia pracą.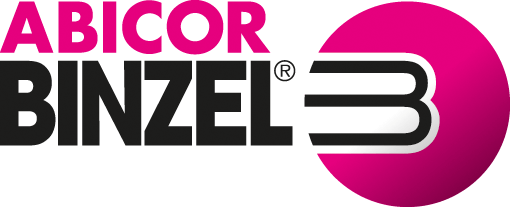 Abicor Binzel Technika Spawalnicza Sp.z.o.o.
ul. Budowlanych 46B
45-123 Opole
Google Maps
0048 (0) 77 466 73 42
ABICOR BINZEL world-wide - everywhere at your side ...