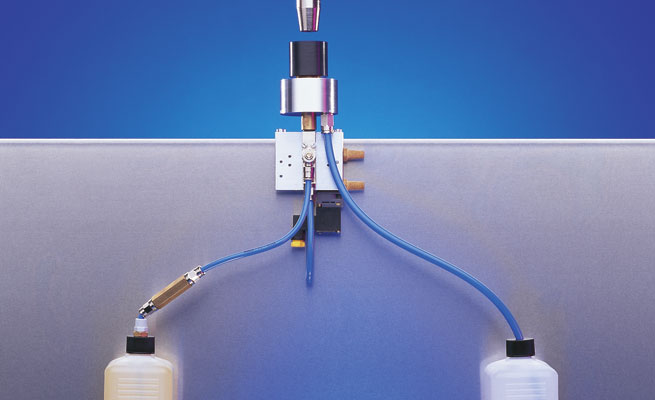 For the reduction of spatter adhesion ...
With the Front injector TMS-VI the cleaned torch is sprayed with anti spatter fluid which minimizes built-up of welding spatter.

The specially developed spray nozzle enables a highly efficient application of the anti spatter fluid.

Front injector TMS-VI – this new concept enables a smooth and economical spraying of the anti spatter fluid to the front of the welding torch.

Arguments speaking for themselves:
Effective and economical anti spatter spray supply to nozzle interior and nozzle edge
Covered injector nozzle and extra bottle for used oil improves working safety and ensures environmental friendly use
Trouble-free refilling of the anti spatter fluid, simply by swapping the bottle
Trouble-free dispose of used oil by swapping the bottle
Installation set for a user-friendly installation of the unit
Technical data:


Pneumatics

Working pressure: 5–10 bar

Compressed air supply outlet: Internal diameter Ø 4 mm


5 / 2 solenoid valve

Air connection: G 1 / 8"

Nominal flow: approx. 650 l / min.

Input signal: 24 V DC / I max. ≤ 1.1 A / I nom. = 220 mA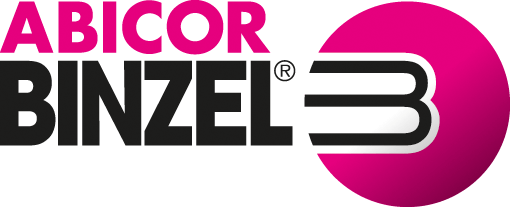 Abicor Binzel Technika Spawalnicza Sp.z.o.o.
ul. Budowlanych 46B
45-123 Opole
Google Maps
0048 (0) 77 466 73 42
ABICOR BINZEL world-wide - everywhere at your side ...