TCP Programming Aid ABIDOT
Robot programming to the point ...
The programming aid ABIDOT is simply screwed onto the robot torch instead of the gas nozzle for the programming process. Four laser beams simulate completely touchless the stick-out of the wire. Known problems like the bending of the wire while touching the workpiece are a thing of the past. This makes the programming process easier in many ways.

Wire stick-out can be adjusted with a scale on the ABIDOT. This facilitates maintaining the correct distance during programming, optimum wire position and penetration during welding.

The optimum TCP (Tool Center Point) is reached when all four laser LEDs combine to only a single focal point on the workpiece – really clever!

System Overview:




Advantages that speak for themselves:
ABIDOT shortens programming times considerably
ABIDOT increases weld quality through optimum positioning and consistent torch stand off
ABIDOT reduces the costs for programming and offers savings through reduced rework and improved quality
Application areas:

Welding robots from all current brands
Technical data:

Laser protection class: EN 60825-1: 2007 / 2M / 670 nm / 2.5 mW

Input: 100–240 V AC / 150 mA / 50–60 Hz

Output: 5 V DC / 500 mA

Protection class: IP3X

Ambient temperature: –10°C up to +40°C

Charging time: approx. 30 minutes

Operating time: approx. 7 hours

Relative air humidity: up to 90 % at 20°C

Transport and storage: –10°C up to +55°C

Charging station & power supply: with micro USB connection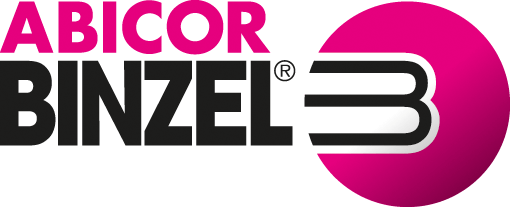 Abicor Binzel Technika Spawalnicza Sp.z.o.o.
ul. Budowlanych 46B
45-123 Opole
Google Maps
0048 (0) 77 466 73 42
ABICOR BINZEL world-wide - everywhere at your side ...