Różnorodne materiały — odpowiednie metody spawania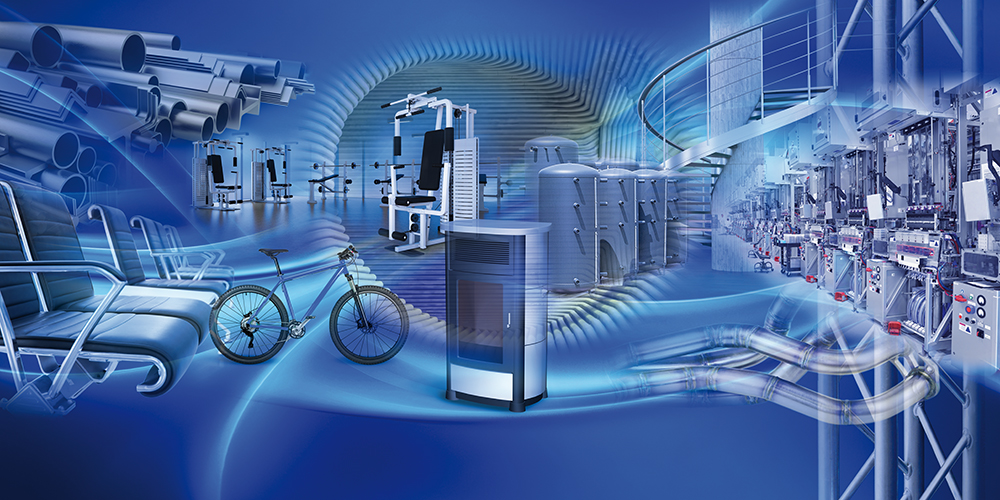 Od rurociągów po krzesła biurowe i od bankomatów po kolejki górskie — bez techniki spawania prawie nic nie można stworzyć. Tak różnorodne jak szeroki jest zakres zastosowań są wymagania stawiane spawaczom, procesom i sprzętowi. Decydującym czynnikiem przy wyborze metody spawania jest materiał i jego szczególne właściwości. Firma ABICOR BINZEL oferuje optymalne rozwiązania z zakresu techniki łączenia do niemal wszystkich materiałów i zadań spawalniczych — ręcznych, częściowo zmechanizowanych lub zautomatyzowanych.
Szczelność, higiena i stabilność
W przypadku budowy rurociągu konieczne jest trwałe i szczelne zespawanie ze sobą elementów łączących. W zależności od obszaru zastosowania należy przy tym przestrzegać określonych przepisów dotyczących higieny. W przypadku spawania połączeń z siłownikami hydraulicznymi i pneumatycznymi pod ciśnieniem szczególnie ważne jest bezpieczeństwo spoiny. Cieńsze rury i profile stalowe lub aluminiowe są spawane między innymi przy produkcji mebli, takich jak krzesła i regały. W takim przypadku większy nacisk kładzie się na perfekcyjne pod względem optycznym i geometrycznym szwy spawalnicze, które w jak najmniejszym stopniu będą wymagać dodatkowej obróbki. Dotyczy to również budowy szaf rozdzielczych.
W przypadku spawania kondensacyjnych kotłów grzewczych należy mieć na uwadze, że są one narażone na działanie agresywnych gazów. Metodę spawania należy zatem odpowiednio dopasować do danego materiału bazowego i zastosowania. Z naciskiem na lekką konstrukcję, bezpieczeństwo i stabilność dotyczy to również spoin kolejek górskich i namiotów targowych, sprzętu rekreacyjnego, jak również regałów wysokiego składowania i rusztowań.
Optymalne rozwiązania spawalnicze
Palniki należy dobierać tak, aby były odpowiednie do konkretnych zadań spawalniczych. Należy wziąć pod uwagę cały proces produkcyjny — od przygotowania przez obróbkę końcową po malowanie. W większości przypadków wystarczy zastosować jedną metodę, a w innych lepszym rozwiązaniem jest połączenie różnych metod. Przykładowo cienkie rury spawa się metodami MAG lub TIG wymagającymi niskiego nakładu energii, co pozwala uzyskać spoiny o szczególnie wysokiej jakości. Spawanie cylindrów często wymaga połączenia dwóch metod spawania: Szczelina w grani jest najpierw spawana metodą TIG, a następnie cylinder jest wykańczany spawaniem metodą MIG/MAG. W przypadku budowy rurociągów dla sektora spożywczego proces należy zaplanować w taki sposób, aby uniknąć powstania barw nalotowych, a tym samym ryzyka pojawienia się rdzy.
W zależności od zadania spawalniczego i liczby obrabianych elementów możliwe jest zastosowanie procesów spawania ręcznego, częściowo zmechanizowanego lub zautomatyzowanego. Aby ułatwić spawanie ręczne, firma ABICOR BINZEL oferuje elastyczne, ergonomiczne i lekkie palniki ręczne do spawania metodami MIG/MAG, TIG i plazmą. Rozwiązania częściowo zmechanizowane i zautomatyzowane są opracowywane indywidualnie dla każdego klienta. W przypadku specjalnych zadań spawalniczych, takich jak napawanie lub łączenie przy szczególnie wysokich wymaganiach bezpieczeństwa, dostępny jest szeroki wybór rozwiązań specjalnych. Dotyczy to również palników do spawania naprawczego.
E & F Metall- und Rohrleitungsbau GmbH, Föhren, Germany
Stal nierdzewna spełniająca najwyższe wymagania
Firma E & F posiada specjalistyczne doświadczenie w zakresie konstrukcji metalowych i budowy rurociągów w sektorze spożywczym i farmaceutycznym, jak również w innych branżach o wysokich wymaganiach jakościowych. Firma zatrudnia ponad 80 spawaczy na całym świecie. Po zakończeniu fazy intensywnych testów E & F zdecydowała się na wymianę swoich palników spawalniczych na produkty ABICOR BINZEL.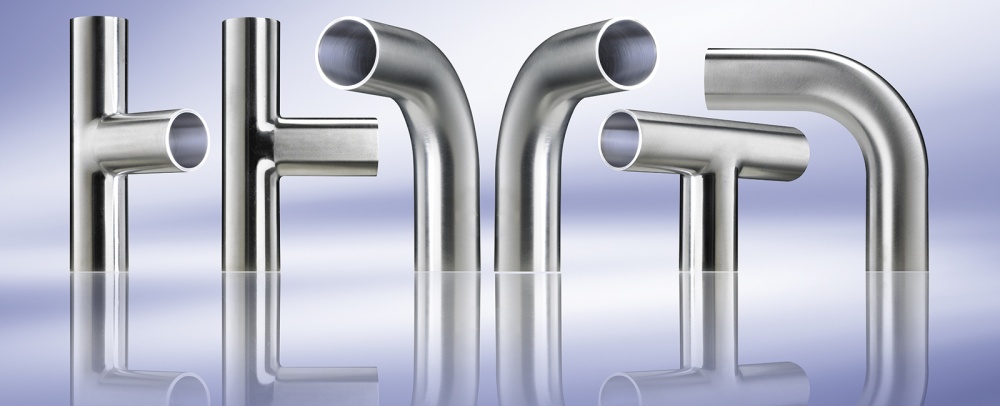 ---
SAMSON AG, Frankfurt, Germany
Zawory dla techniki pomiarowej i kontrolnej
Firma SAMSON AG jest jednym z wiodących w skali światowej producentów urządzeń pomiarowych i kontrolnych. Firma ta jest synonimem wysokiej jakości wykonania technicznego, ciągłości biznesowej i dużej innowacyjności. W celu zapewnienia bezproblemowej realizacji różnorodnych ręcznych i zautomatyzowanych prac spawalniczych w żądanej jakości firma Samson AG postawiła na palniki spawalnicze ABICOR BINZEL.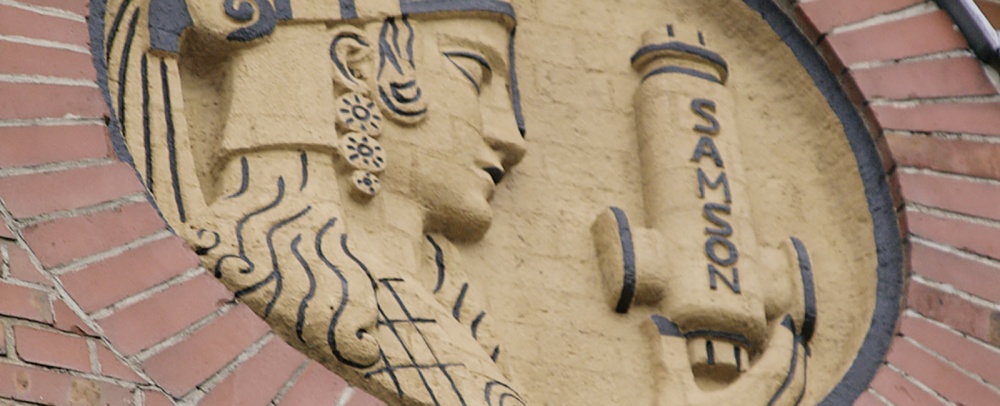 Bronpi Calefacción, Lucena, Hiszpania
Przytulne ciepło dzięki 100-procentowej szczelności
Firma Bronpi Calefacción z Luceny w południowej Hiszpanii opracowuje i produkuje wysokiej jakości kominki, piece kominkowe i kotły na pellet. Założona w 1985 roku firma zatrudnia ponad 200 pracowników. Oprócz Hiszpanii, głównymi rynkami zbytu firmy są Anglia i inne kraje europejskie. W zakresie techniki spawalniczej firma Bronpi polega całkowicie na produktach ABICOR BINZEL.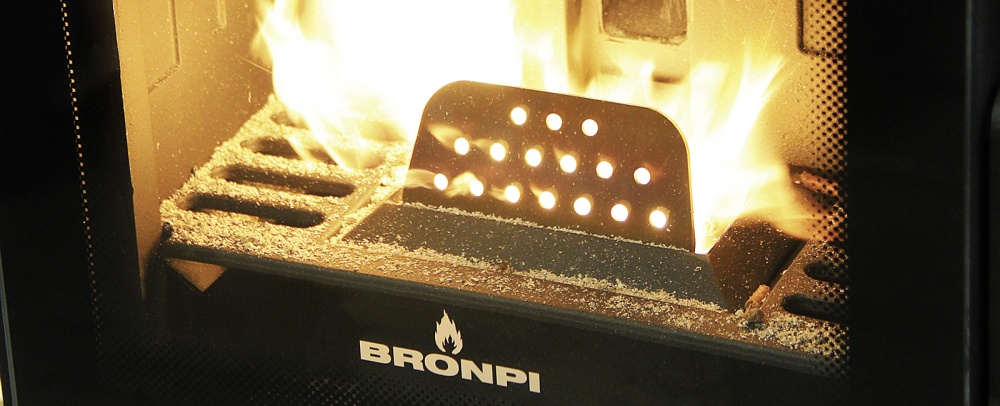 Dalsze informacje na temat odpowiednich produktów:
Produkty ręczne
---
---
---
---
---
Akcesoria
---
---
---
---
---
---
---
Produkty ROBOTIC SYSTEMS
---
---
---
---
---
---
---
ABICOR BINZEL World Wide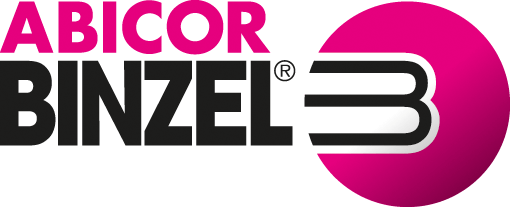 Abicor Binzel Technika Spawalnicza Sp.z.o.o.
ul. Budowlanych 46B
45-123 Opole
Google Maps
0048 (0) 77 466 73 42
ABICOR BINZEL world-wide - everywhere at your side ...