Ekstremalne obciążenia — specjalne rozwiązania spawalnicze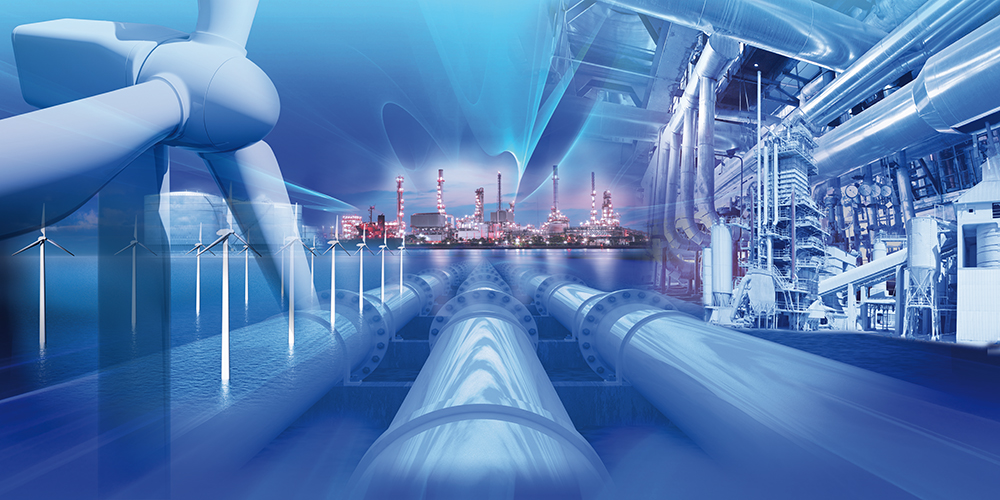 Rurociągi i zbiorniki, wirniki silników wiatrowych i turbiny, kolektory słoneczne i spalarnie odpadów: przemysł energetyczny i inżynieria przyrządów obejmuje wiele aspektów. Większość z nich wymaga wytrzymałych i bezpiecznych spoin. Oprócz stali, często konieczne jest spawanie materiałów specjalnych, które spełniają szczególnie wysokie wymagania w zakresie stabilności i bezpieczeństwa. Firma ABICOR BINZEL oferuje szeroką gamę wydajnych i ergonomicznych urządzeń do spawania ręcznego, częściowo zmechanizowanego i zautomatyzowanego.
Duże elementy, długie spoiny, najwyższy poziom precyzji
W inżynierii przyrządów spawane są różnorodne części i podzespoły wykorzystywane w przemyśle energetycznym. Należą do nich między innymi podziemne i naziemne rurociągi do zastosowań w elektrowniach oraz na potrzeby dostaw gazu lub energii cieplnej. Muszą one charakteryzować się szczególnie wysokim poziomem bezpieczeństwa i szczelności przez długi czas, a niekiedy muszą być zgodne z normami międzynarodowymi. Ponadto często wymagane są grubościenne i niekiedy cienkościenne zbiorniki wykonane z aluminium do przechowywania gazów i cieczy.
Koła turbinowe i łopaty wirnika są produkowane lub naprawiane w skomplikowanych procesach spawalniczych. W rezultacie musi powstać niezwykle wytrzymały i odporny produkt, który po części testowany jest metodą ultradźwiękową. Wymagania stawiane pracom spawalniczym są również wysokie. Wysokie wymagania muszą również spełniać spoiny na wieżach turbin wiatrowych, tak aby po zakończeniu spawania można je było pomalować bez dalszych prac przygotowawczych. Komory spalania spalarni odpadów i rozdrabniaczy również stawiają wysokie wymagania przed spawaczami i urządzeniami, w przypadku gdy materiał jest nakładany warstwami w procesie napawania. Natomiast powierzchniowe kolektory słoneczne wymagają szczególnie delikatnych połączeń, np. rur i szkła.
Palniki do produkcji, napawania i wykonywania napraw
Różne zadania spawalnicze wymagają odpowiednich palników. Rurociągi są często spawane metodą elektrodową z wykorzystaniem szyn lub systemów ciągnikowych, w sposób częściowo zmechanizowany w przypadku dłuższych odcinków. Zbiorniki grubościenne trzeba rozgrzać, aby uzyskać optymalne wyniki spawania. W tym celu idealnie nadają się palniki MIG/MAG z wydłużonymi szyjkami, które zmniejszają obciążenie termiczne dla spawaczy. Lekkie i elastyczne palniki ARBICOR BINZEL ułatwiają pracę na dużych częściach, która wymaga częstych zmian pozycji, również wymuszonych. Dzięki obrotowym i szybkowymiennym szyjkom palnika o różnych długościach i kątach zgięcia można dotrzeć do szczególnie trudno dostępnych miejsc. Dotyczy to również turbin, łopat wirników i podzespołów turbin wiatrowych, które są spawane w sposób ręczny, częściowo zmechanizowany lub zautomatyzowany.
Również w przypadku wymagającego procesu spawania naprawczego wymagane są palniki dostosowane do konkretnego materiału i procesu. Dotyczy to również kolektorów słonecznych, które ze względu na niewielką grubość materiału są zwykle produkowane z użyciem metody spawania plazmowego. Napawanie (ang. cladding) materiałów na bazie niklu lub stellitów w spalarniach odpadów jest zazwyczaj wykonywane w sposób częściowo zmechanizowany. Odpowiada to ogólnej tendencji do coraz częstszego przechodzenia na częściowo zmechanizowane i w pełni zautomatyzowane procesy spawania ze względu na niedobór wykwalifikowanej siły roboczej i wysokie koszty utrzymania personelu.
Dalsze informacje na temat odpowiednich produktów:
Produkty ręczne
---
---
---
---
---
Akcesoria
---
---
---
---
---
---
---
Produkty ROBOTIC SYSTEMS
---
---
---
---
---
---
---
ABICOR BINZEL World Wide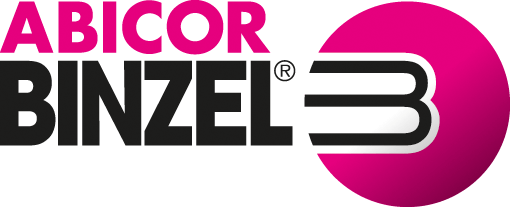 Abicor Binzel Technika Spawalnicza Sp.z.o.o.
ul. Budowlanych 46B
45-123 Opole
Google Maps
0048 (0) 77 466 73 42
ABICOR BINZEL world-wide - everywhere at your side ...