Realizacja popularnych trendów — wykorzystanie innowacyjnych technik łączenia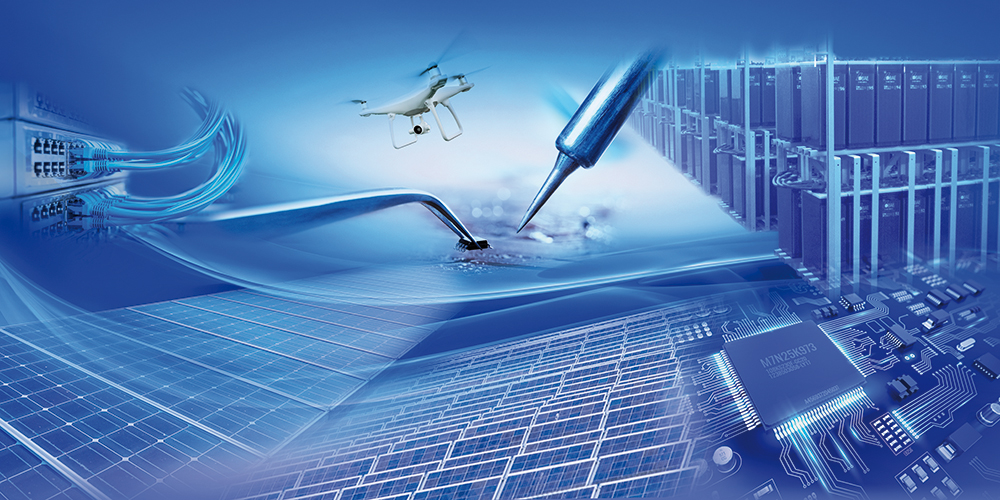 Wiele osiągnięć technologicznych ma wpływ na technikę łączenia. Generatywne lub addytywne procesy produkcyjne z wykorzystaniem metalowych podzespołów wymagają zastosowania specjalnych urządzeń spawalniczych. Produkcja akumulatorów do pojazdów elektrycznych wymaga zaawansowanych procesów laserowych i łączenia specjalnego w skali zarówno mikro, jak i makro. Firma ABICOR BINZEL oferuje odpowiednie rozwiązania do częściowo zmechanizowanej i zautomatyzowanej produkcji z wykorzystaniem innowacyjnych technik łączenia, stali konwencjonalnych i różnorodnych materiałów specjalnych.
Nowe metody, nowe wymiary, nowe rozwiązania
Podzespoły lotnicze, narzędzia i nasadki narzędziowe lub elementy specjalne do przekładni i pomp: coraz częściej stosuje się addytywne metody produkcji w celu wytwarzania wysoko precyzyjnych elementów warstwa po warstwie bezpośrednio z informacji uzyskanych z danych projektowych. Stwarza to zupełnie nowe możliwości dla techniki produkcyjnej, zarówno w zakresie wytwarzania produktów, jak i narzędzi. Zamiast konwencjonalnej pracy z wykorzystaniem drogiej obróbki elektroerozyjnej, narzędzia są podtapiane. W technice lotniczej czasochłonna obróbka skrawaniem półproduktu nie jest już konieczna, a obróbka końcowa jest ograniczona do minimum.
Potrzebne są jednak nowe metody produkcji obudów akumulatorów do pojazdów elektrycznych. Konieczne jest połączenie akumulatorów i przewodów prądowych. Jednocześnie stabilne konstrukcje muszą być bezpieczne w razie zderzenia. Osiąga się to dzięki innowacyjnym i wysoko precyzyjnym metodom łączenia w skali zarówno makro, jak i mikro. Oprócz spawania i łączenia ultradźwiękowego stosowane są również metody spawania laserowego lub mikroplazmowego drutem dodatkowym.
Wysokowydajne spawanie z użyciem robota i wysoko precyzyjne łączenie
W przypadku produkcji addytywnej wymaga się wysokiego tempa nakładania warstw i długiego czasu spawania. Firma ABICOR BINZEL oferuje szeroką gamę rozwiązań do spawania z użyciem robotów i różnych metod. Obejmuje ona między innymi system palników spawalniczych MIG/MAG ABIROB® o najwyższej dostępnej wydajności i z dodatkowym gorącym drutem, wysokowydajny system palników TANDEM, jak również system palników spawalniczych TIG ABITIG® WH z gorącym drutem. Ponadto dostępne są odpowiednie układy optyczne do spawania laserowego, które integruje się w złożonych układach. Podawanie drutu może odbywać się za pomocą wysoko precyzyjnego systemu podawania drutu MFS.
Na potrzeby dokładnego, zautomatyzowanego spawania skrzyń akumulatorów do pojazdów elektrycznych firma ABICOR BINZEL oferuje specjalne układy optyczne do spawania laserowego. Na potrzeby łączenia i spawania metali przewodzących prąd dostępne są rozwiązania do spawania mikroplazmowego, takie jak niezwykle kompaktowy palnik plazmowy ABIPLAS® WELD 100 MT. Również w tym przypadku drut dodatkowy może być podawany z dużą precyzją dzięki systemowi podawania drutu MFS.
Dalsze informacje na temat odpowiednich produktów:
ABICOR BINZEL World Wide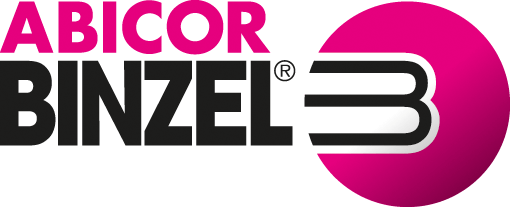 Abicor Binzel Technika Spawalnicza Sp.z.o.o.
ul. Budowlanych 46B
45-123 Opole
Google Maps
0048 (0) 77 466 73 42
ABICOR BINZEL world-wide - everywhere at your side ...