Sektor motoryzacyjny i transportowy

Doskonały wygląd — maksymalne bezpieczeństwo i stabilność
W sektorze motoryzacyjnym i transportowym połączenia spawane muszą spełniać najwyższe wymagania. W zależności od obszaru zastosowania nacisk kładzie się na trwałość zmęczeniową, bezpieczeństwo i wygląd. Do produkcji podwozi stosuje się grubą blachę, do produkcji lekkich części karoserii — cienką blachę i aluminium, a do produkcji kadłubów nadwozi — wysokowytrzymałą i wolną od odkształceń stal. Firma ABICOR BINZEL oferuje producentom pojazdów i ich dostawcom kompletną paletę rozwiązań łączenia do procesów spawania ręcznego, częściowo zmechanizowanego i zautomatyzowanego.
Cienkie blachy, wysokowytrzymała stal, lekkie aluminium
Konstrukcja pojazdów stawia przed spawaczami, programistami robotów i sprzętem wiele wymagań. W przypadku kadłubów pojazdów, nadbudówek i konstrukcji dolnych samochodów ciężarowych i autobusów, a także w przypadku osi wysokowytrzymała stal jest zazwyczaj spawana bez odkształceń przy użyciu metody spawania gazem obojętnym. Ma to zastosowanie również do produkcji pociągów, wagonów kolejowych i kontenerów. Szczególnie długie spoiny na grubych elementach samochodów ciężarowych i autobusów można również szybko i bez przerw spawać metodą ŁK. W przypadku spawania cystern należy (w zależności od obszaru zastosowania) przestrzegać specjalnych wymagań dotyczących ochrony środowiska lub żywności.
Karoserie z ocynkowanej stali są obecnie często lutowane laserowo.
Do produkcji elementów karoserii samochodowych, ram motocyklowych, felg, siedzeń i układów wydechowych stosuje się lekkie materiały, takie jak aluminium i stale odporne na korozję. Często są one spawane metodą TIG z niskim nakładem ciepła. Zapewnia to bardzo dobrą jakość spoin i ich gładki wygląd, dzięki czemu dodatkowa obróbka przed malowaniem nie jest już konieczna. W przypadku szczególnie cienkich blach często stosuje się metodę spawania plazmowego lub lutowanie. Żurawie przesuwne produkowane są z użyciem metody szkieletowej. Na skutek spawania nie może dojść do zmiany granicy plastyczności materiału.
Rozwiązania do produkcji ręcznej i zautomatyzowanej
W zależności od wielkości produkcji i zadań spawalniczych w budowie pojazdów stosuje się metody spawania ręcznego oraz częściowo i w pełni zmechanizowanego. Szczególnie w przypadku dużych partii takich samych części, częściowo zmechanizowane i zautomatyzowane spawanie zapewnia bardzo szybką i ekonomiczną produkcję z zachowaniem stałej jakości. Firma ABICOR BINZEL opracowała przemysłowe, wytrzymałe ręczne i z przeznaczeniem do robotów palniki spawalnicze do spawania laserowego, metodą MIG/MAG i TIG, jak również do spawania plazmowego. Ponadto firma oferuje szeroką gamę elementów zwiększających produktywność do zastosowań z robotem spawalniczym, np. stacje czyszczenia palników, wyłączniki bezpieczeństwa i interfejsy na szyjce palnika.
Prace naprawcze wymagają częstych zmian pozycji i wykorzystuje się przy tym metodę spawania ręcznego. Z pomocą przychodzą lekkie, wytrzymałe i mobilne palniki. Firma ABICOR BINZEL oferuje szeroki wybór ergonomicznych i elastycznych palników do spawania metodami MIG/MAG, TIG oraz do spawania plazmowego. Ponadto oferta obejmuje solidne rozwiązania specjalne, np. do produkcji pociągów, wagonów kolejowych i kontenerów, techniki lotniczej i obronnej, gdzie pojazdy narażone są na ekstremalne obciążenia. Zasadniczo obserwuje się trend w konstrukcji pojazdów zmierzający w kierunku produkcji części, które będą lekkie i wykonane z aluminium. Ze względu na wysokie koszty utrzymania personelu i brak wykwalifikowanych pracowników zmechanizowane i zautomatyzowane procesy spawania stanowią główne trendy w branży.
WP Performance Systems, Munderfing, Austria
Spawanie na mistrzowskim poziomie
Firma WP Performance Systems zdobyła już ponad 300 tytułów mistrza świata. W wyścigach motocyklowych nie ma profesjonalisty, który mógłby się zmierzyć z ramą austriackiego producenta. Zaawansowane zawieszenia firmy WP regularnie przodują, zarówno w serii off-road, jak i wyścigach po drogach. Jednym z powodów jest ich najwyższa jakość, której uzyskanie jest również możliwe dzięki technice spawania ABICOR BINZEL.
Dalsze informacje na temat odpowiednich produktów:
Produkty ręczne
---
---
---
---
Akcesoria
---
---
---
---
---
---
Produkty ROBOTIC SYSTEMS
---
---
---
---
---
---
---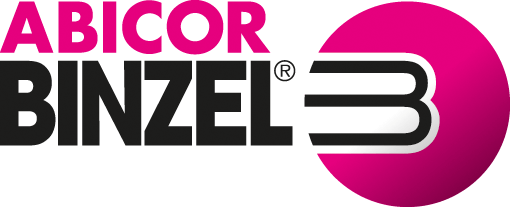 Abicor Binzel Technika Spawalnicza Sp.z.o.o.
ul. Budowlanych 46B
45-123 Opole
Google Maps
0048 (0) 77 466 73 42
ABICOR BINZEL world-wide - everywhere at your side ...