The intelligent system for automated change of torch necks ...
Integrated in the robot cell the ATS Rotor can be fitted with up to five changeable torch necks. Since the separating point is standardized within the company, it is possible to use MIG/MAG and TIG replacement necks. Depending on the welding job the robot approaches the change system either in a cycle or result-oriented (e.g. with fixed torches) in order to replace one torch neck by a different or reworked one.

It is only when all five changeable necks have been used that manual intervention in the welding cell becomes necessary to fit out the ATS Rotor again. The change of spare parts and wearing parts on the torch neck is carried out outside the robotic cell while the production process continues.

This means up to five times more plant availability (with regard to maintenance work on the torch neck) for the user.

Arguments speaking for themselves:
Integrated SPS (industrial standard) for linking to the robot control
Absolutely easy installation and start-up
Increase in plant availability
Replacement of different neck geometries for complex welding jobs
Torch neck change in seconds
Light, complex aluminium cast frame with low maintenance pneumatic cylinders
Applicable for WH/PP and also for ABITIG®
Technical data:

Dimensions: 660 mm wide, 416 mm high (plus 100 mm stroke)

Weight: approx. 31 kg

Environmental temp.: 5º - 50ºC

Protection class: I (according to DIN 57 106)

Pneumatic Data

Connection: G 1/4''

Internal diameter: min. Ø 6 mm

Rated pressure: 6 bar

Consumption per change: 1.5 l

Electr. Data

Operating voltage: 24 V DC

Power consumption: 50 W

Max. ripple: Vss < 10%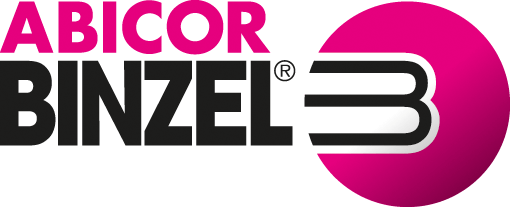 Binzel Norge A/S Sveiseteknikk
Industriveien 1
3300 Hokksund
Google Maps
0047-32 25 19 90
ABICOR BINZEL world-wide - everywhere at your side ...