AutoGuide Plus – pålitelig sveisepistolføring i en pakke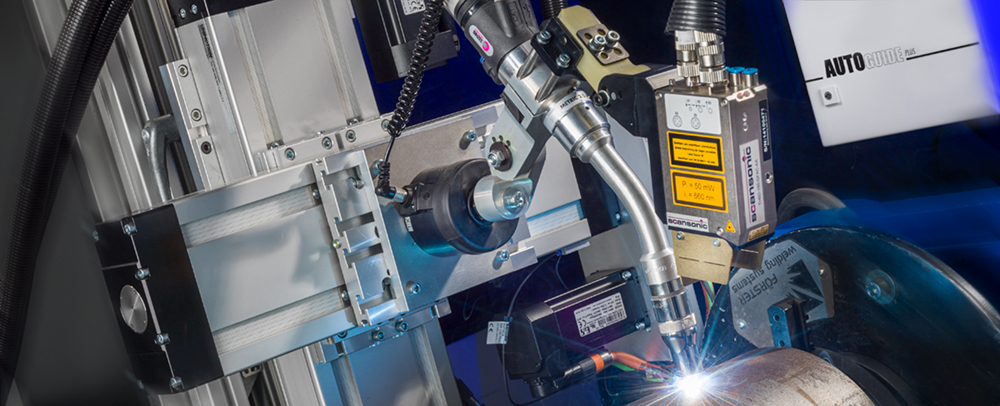 Bare trykk på startknappen, og sveiseprosessen blir utført nøyaktig - uten dyre roboter ... Med AutoGuide Plus er delvis automatisert sveising garantert å lykkes. Denne automatiske sveisepistolføringen med optisk fugefølger sikrer at sveisepistolen sveiser der den skal sveise. Hvis komponenter er prefabrikert utenfor toleransen, eller hvis toleransen er for stor, er en automatisk produsert sveisesøm raskt på plass. AutoGuide Plus 2-akset fugefølger korrigerer sveisebanen basert på fugefølgeren TH6-data og gjør konstant observasjon av sveiseprosessen. Selv med reflekterende materialer.
Betydelige kostnadsbesparelser i produksjonen
AutoGuide Plus er veldig enkel å bruke med bare noen få enkle valgmenyer. Det er ikke behov for tidkrevende opplæring av driftspersonalet, programmeringskunnskap er ikke nødvendig. Tre posisjoner er definert på forhånd og satt på enheten, samt sensoren og sveisefugen som skal søkes. Trykk på startknappen. Overvåking av personer er ikke lenger nødvendig, fordi systemet fungerer helt uavhengig og korrigerer sveisepistolposisjonen automatisk. En person kan betjene flere sveiseprosesser med AutoGuide Plus samtidig og alltid få en perfekt sveis. Alt i alt øker det effektivitet, mengder og kvalitet. Betydelig!
Hvor AutoGuide Plus kan brukes
I kombinasjon med et turnebord – ideell for runde sømmer som rør, rør osv.
Montert på en sveiseportal – behersker lange horisontale sømmer som vogntilhengere, tog osv.
Montert på sveisebom – for lange vertikale sømmer som kraner, stående rør, stillas osv.
AutoGuide på et øyeblikk
enkel
Kan kobles til og integreres veldig enkelt (plug & sveise)
Ideell for enkle repeterende sveiseoppgaver
Tilbyr driftsmeny på forskjellige språk
To bevegelige akser (aksekryss) føringssensor og sveisepistol
nøyaktig
Sveiser perfekte sveisesømmer av høyeste kvalitet
Garanterer høy posisjoneringsnøyaktighet gjennom tre-linjers lasere
Gir stor stabilitet i innsamlingen av måledata
Korrigerer fugefølgingen nøyaktig
allsidig
Passer for nesten alle sveiseprosesser
Garanterer stabil deteksjon selv med reflekterende materialer
Ideell for store, lange eller runde komponenter
Perfekt for store mengder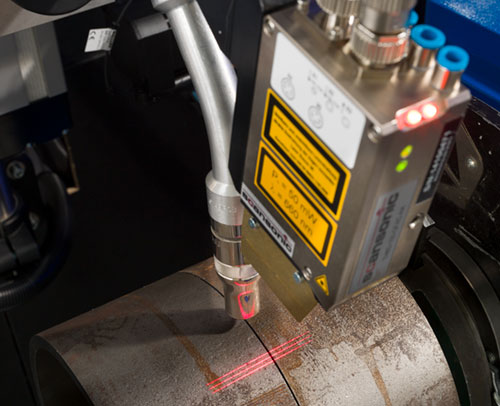 Kryss med to bevegelige akser
De tre stillingene for den perfekte sveisen
Startposisjon
Startsøket begynner fra en forhåndsdefinert startposisjon. Sveisebrenneren inntar denne posisjonen når den ikke fungerer. Så snart en oppgave er fullført, går den tilbake til startposisjonen.
Søk
Aksessystemet beveger seg til den forhåndsinnstilte søkestillingen med den optiske fugefølgeren TH6 og sveisepistolen. Fra dette punktet begynner søkekjøringen, som kan konfigureres etter behov. Når sensoren har funnet sveisesømmen, overfører den posisjonsdataene til aksekontrollen. Sveisepistol og sensor beveger seg deretter til sin arbeidsstilling.
Arbeidsstilling
Når arbeidsstillingen (f.eks. Sveiseposisjon) er nådd, sendes et signal til styringssystemet som kontrollerer alle andre komponenter. Normalt styres alle komponenter - for eksempel en strømkilde eller et turnebord - i sin helhet av en kontroller.
Slik fungerer optisk Fugefølger
Veien til den perfekte sveisen er garantert med TH6 fugefølger. Disse registrerer og måler kontaktfrie leddkonturer med høydeforskyvning, spalte, vinkel og - med TH6i - også butt joints. En linjegenerator lager tre laserlinjer som blir projisert på arbeidsstykket. En diffus refleksjon oppstår i synsfeltet til kameralinsen og blir oppdaget av CMOS-sensoren. Med den optiske avstandsmåling - den såkalte lasertrianguleringen - kan arbeidsavstanden så vel som plasseringen og helningen på materialet som skal sveises nå bestemmes. Gapestørrelse, kantforskyvning på skjøten og gjeldende sømposisjon blir registrert som målte verdier og sendt til sensorprosessdatamaskinen. Disse verdiene føres videre til aksekontrollen, som deretter bestemmer plasseringen av sveisebrenneren.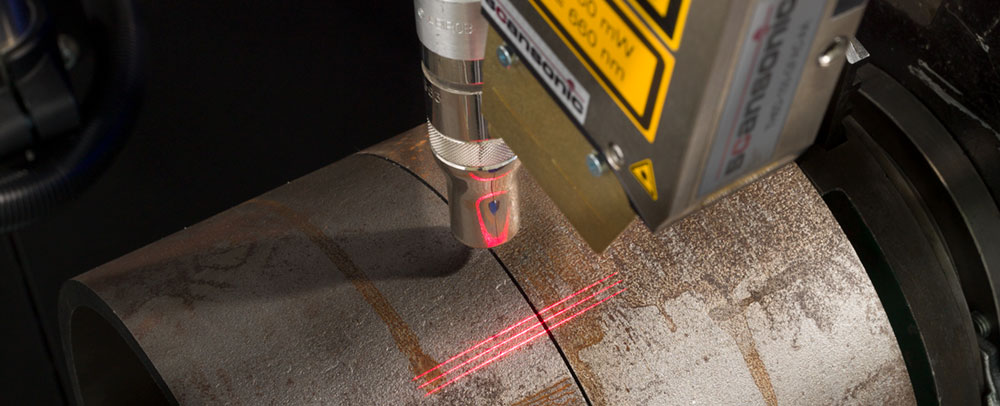 Skjematisk fremstilling av lasertriangulering (= optisk avstandsmåling) der et lysmønster av tre parallelle laserlinjer projiseres på komponentoverflaten i en vinkel på ca. 20 °:
Legende:
1. Laserdiode
2. Collimator-optikk
3. Projeksjonsoptikk
4. Lysdetektor
5. Objektiv (mottakeroptikk)
6. Måleobjekt (komponent)
7. Måling 1 og måling 2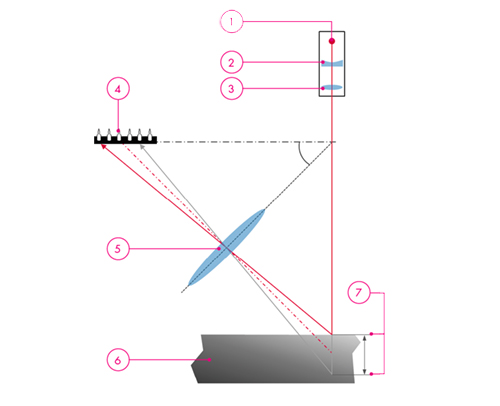 Tekniske data
Sensor

TH6D GF
Standard

TH6D CF
Valgfri

TH6D KF
Valgfri

TH6i
Valgfri

Målelinjer:
3
3
3
3
Arbeidsavstand:
150 mm
150 mm
150 mm
150 mm
Målehastighet:
60 Hz
60 Hz
60 Hz
60 Hz
Driftstemperatur:

10°C bis 45°C

10°C bis 45°C

10°C bis 45°C

10°C bis 45°C

Målingsrekkevidde (W, H):
70 x 40 x 100 mm
70 x 40 x 100 mm
70 x 40 x 100 mm
70 x 40 x 100 mm
Measuring range (W, H):
35 mm, 60 mm
16 mm, 24 mm
40 mm, 80 mm
16 mm, 24 mm
Vedtak (WxH):
0.06 x 0.10 mm
0.03 x 0.07 mm

0.08 x 0.12 mm

0.03 x 0.07 mm

Applikasjon:

Tykt og tynt lysbue applikasjon

Tynt lysbue applikasjon
Tykt lysbue applikasjon

Tynt lysbue applikasjoner / Oppdagelse av Butt joints fra 0,02 mm gap
| | | |
| --- | --- | --- |
| | Standard | Valgfri |
| Lengde x- /y-axis: | 200 mm | 300 mm |
| Laste kapasitet per akse: | 15 kg | 100 kg |
| Applikasjon: | alle standard applikasjoner | e.g. pulver bue sveising |
Begge aksevariantene (200 mm og 300 mm) er også tilgjengelige med 15 kg som 100 kg lastekapasitet.
Valgfritt utstyr
Aksler med driftslengder på 300 mm
Som et tilleggstilbud, fordi standardaksene har en kjørelengde på 200 mm.
Akser med økt nyttelast
Mens standardaksene har en lastekapasitet på 15 kg, er det også valgfrie akser med en lastekapasitet på 100 kg. Disse er spesielt egnet for pulver bue sveiseapplikasjoner, der en liten pulverbeholder kan festes til aksesystemet.
Klimaanlegg for kontrollenheten
Spesielt for arbeid i en varm atmosfære eller med varme komponenter.
Profinet-modul
Når det ønskes raskere datakommunikasjon.
Plassbesparende vinkelutstyr
Løser plassproblemer når prosessen generelt er for tett.

Ekstra tilbehør
AutoGuide Plus-systemet inkluderer også egnede luft- og væskekjølte sveiselygter, samt fakkelmonteringer med og uten avstengningsfunksjon. Og i tillegg er annet tilbehør opp til det komplette sveiseutstyret inkludert kraftkilden iROB tilgjengelig.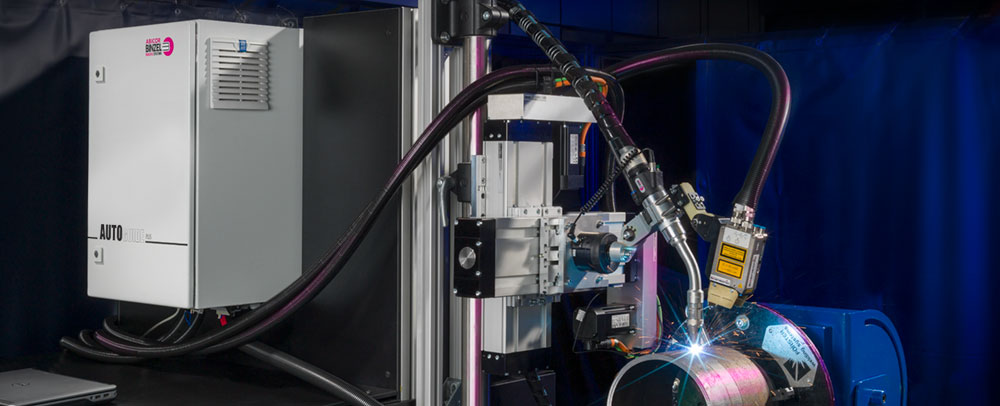 ABICOR BINZEL World Wide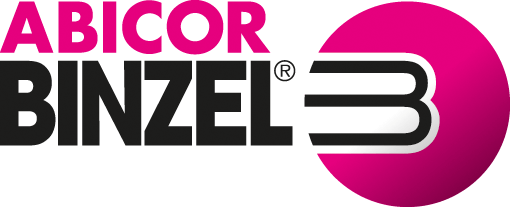 Binzel Norge A/S Sveiseteknikk
Industriveien 1
3300 Hokksund
Google Maps
0047-32 25 19 90
ABICOR BINZEL world-wide - everywhere at your side ...