Grunnleggende for profesjonelle sveisere.
Trenings Manual for Sveisere.
Treningsmanual for profesjonelle sveisere.
Tips fra forskning og praksis.
ABICOR BINZEL prioriterer personlig dialog med brukerne høyt. Slik dialog gir verdifull informasjon og forslag direkte fra praktiske synspunkt. Dette i sin tur var en stor hjelp i å få et prosjekt i gang som er unikt for bransjen: Trenings manual for profesjonelle sveisere, utviklet i direkte samarbeid med The Department of Sports Medicine ved University of Gießen. Målet var å utvikle forebyggende tiltak og øvelser for å unngå overdreven fysisk belastning på lang sikt. Innenfor rammen av felles forskning gjort over tre år, ble to komplekse studier utført. Belastningen på sveiseres muskler under sveising ble målt ved hjelp av EMG-metoden, samt effekten av kondisjonstrening på akkurat de samme muskelgruppene som brukes til sveising (se Sveiser World nr 3 og 4).
Du kann være sikker på at all informasjon og anbefalingene i trenings håndboken er basert på forskningsresultatene som ble rettet mot sveiserens daglige arbeid.

The Department of Sports Medicine ved University of Gießen var ansvarlig for utarbeidelse og gjennomføring av alle vitenskapelige tester og konklusjonen av konkrete anbefalinger er basert på disse. Prosjektet ble gjennomført i samarbeid med sektoren for forebyggende, bevegelses og ytelses medisin i samarbeide med avdelingen for teknologioverføring under ledelse av professor Dr. med. Frank C. Mooren og Dr. rer. nat. Karsten Krüger. Tanken bak var å bygge bro mellom teori og praksis og gjennomføre studier sammen med den industrielle partneren ABICOR BINZEL. Dette dannet grunnlaget for Fitness Manual og den tilhørende trenings-DVD.
Interessert?
Be om boken med DVD nå!
Treningsveiledning inkludert DVD er tilgjengelig for en kost pris på NOK 170,- + moms. Du kan bestille den på følgende e-post: fmfw@binzel-abicor.com
Trenings DVD for den profesjonelle sveiser.
Øvelser du gjør selv.
Sveiserens ergonomiske problemområder er: skuldre, nakke, rygg, sener og ledd. Hvis musklene i hele kroppen styrkes gjennom regelmessig trening, fungerer de som en naturlig kirurgisk korsett. Eksempel: Betydelig belastningen er tatt av ryggraden når folk har sterk mage og ryggmuskler. Begge grupper av muskler må trenes i riktig forhold til hverandre. Med andre ord, det er ingen god trening bare ryggen eller bare magemusklene. Av denne grunn er mage øvelsen på DVD etterfulgt av sammenfallende øvelser du kan gjøre selv.
Over hode sveising en stor belastning på skuldermusklene. Hvis belastningen er for ensidig fører dette til muskelspenninger. For å forhindre dette er det enkle oppgaver som løsner og bygge opp muskler samtidig.
Et annet problem er risikoen for overstrekking arm- og skuldermusklene. Derfor må du alltid strekke godt ut etter hver trening. Trenings DVDèn omfatter øvelser som demonstrerer hvor enkelt dette kan gjøres. Dette kan også gjøres i lunsjpausen.
Push Up er populære øvelser for å styrke skulder og brystmuskulatur. DVD demonstrerer hvordan du gjør dem uten "juks".
Trening er ikke bare forebyggende, det kan også bidra til å lindre muskel smerter. Det kan motvirke spenninger i rygg, arm eller skulder muskler. Denne spenningen er vanligvis forårsaket av sveiserens stillinger på grunn av sveiseoppgaver som skal utføres. Passende "mobiliseringsøvelser" bidrar til å løsne opp musklene igjen.
Hva betyr ergonomi?
Hvordan kan det være nyttig for sveisere?
Wikipedia sier: "Begrepet 'ergonomi' (fra gresk "έργον" ergon som betyr" arbeid "og νόμος nomos betyr" naturlover") er vitenskapen om lovene i menneskelig og automatisert arbeid. Målet med ergonomi er å arrangere arbeidsvilkår, arbeidsflyt, objekter som skal håndtere (stykket, verktøy, halvfabrikata produkt) på en så optimal måte som mulig i form av tid og rom, og for å optimalisere arbeidsutstyr for en oppgave slik at arbeidsresultatet er ideell (kvalitet og økonomi) og personer som arbeider ikke blir utslitt eller skadet, selv om de utfører dette arbeidet over mange år."
Som en ledende produsent av sveiseteknologi, ser ABICOR BINZEL kontinuerlig på effektene av sveising på menneskekroppen, fordi dette er den eneste måten produktene kan videreutvikle seg ergonomisk fra en generasjon til den neste. I tillegg er ABICOR BINZEL nå i en posisjon til å gi profesjonelle sveisere verdifulle tips om hvordan å holde seg i form - i form av den nye treningsmanual for profesjonelle sveisere.
Hva er ergonomisk problem med sveising?
Hva begrenser trening?
Erfarne sveisere er altfor kjent med de høye fysiske belastninger de står overfor i sitt arbeid og tilpasser seg disse dag for dag. De har alle sin egen måte å balansere belastningen gjennom fysisk aktivitet i fritiden. Dessverre går antall arbeidsdager tapt gjennom mennesker som ikke klarer dette arbeidet fortsatt svært høy. En av grunnene til dette er at sveiseren tvinges til å arbeide i den samme arbeidssituasjonen og stilling over en lang tidsperiode, for eksempel ved å gjøre arbeider over hodet. I sports legers sjargong og i en verden av sveising, refereres dette til som en "begrenset stilling", som fører til en ensidig belastning. Blodårene i strammet muskler presses sammen for lenge. Resultatet er dårlig blodgjennomstrømning og dermed redusert oksygentilførsel til muskelen, som fører til smerte og rask tretthet.
Hvordan kan arbeiderne selv ta forholdsregler?
Etter en lang arbeidsdag, eller i pausene, er det ofte vanskelig å overtale folk til å gjøre noen form for fysisk aktivitet. Imidlertid kan regelmessig kondisjonstrening noen ganger gjøre underverker. Treningsmanualen for profesjonelle sveisere forklarer hvorfor det er så viktig å trene opp bevegelsesapparatet, hvordan forebygge kronisk spenning og hvor denne kunnskapen kommer fra. DVD som følger med boka bidrar med rask innføring. Her kan sveisere finne konkrete instruksjoner for spesifikk trening. Demonstrert av idrettsutøvere som er eksperter innen muskel- og skjelettsystemet. Trening er utformet på en slik måte at nesten ingen utstyr er nødvendig, noe som betyr at avslapningsøvelser lett kan integreres i daglige arbeidsrutiner.
Hvordan kan sveisepistolen bidra til en høyere livskvalitet?
ABICOR BINZEL var i stand til å få verdifull kunnskap knyttet til utvikling av pistol ergonomi fra tester og studier utført i løpet av årene. Forskere kaller dette "forbedring av brukervennligheten og dermed forbedring av menneske-maskin-grensesnitt". For brukerne av ABICOR BINZEL produkter betyr dette: Hvis pistolen er lettere og håndtakene mer ergonomisk, fungerer dette for å holde profesjonelle sveisere friskere, støtter og forbedrer arbeidsresultater og dermed øker livskvalitet.
Sport under og etter jobb?
Er sveising i seg selv ikke muskeltrening nok?
Hver fysisk krevende aktivitet, inkludert sveising, er en belastning på kroppen. Men belastningen bør ikke nødvendigvis bli vurdert på en negativ måte, fordi kroppen er avhengig av disse belastningsstimuleringer. Bevegelsesapparatet er faktisk programmert til belastning. Og regelmessig belastning er en viktig faktor for en sunn kropp. I motsetning til dette fører mangel på mosjon til strukturene blir svakere i stedet for sterkere. Alle har observert dette på et eller annet tidspunkt. En arm som har vært i en gipset i noen tid, og ikke i stand til å bevege seg som før og har mistet muskelmasse. Dette tapet av muskelmasse er noe som skjer gradvis fra fylte 30 – 40 år med mindre folk gjør noe med det. Målet med forebyggende og tilhørende opplæring er å styrke strukturene som er belastet av arbeidsprosesser, og dermed forbedre sin kapasitet. Denne spesifikke trening av visse strukturer i muskel-skjelettsystemet forbedrer motstandskraften og dermed begrenser de skadelige effektene av arbeidsbelastning.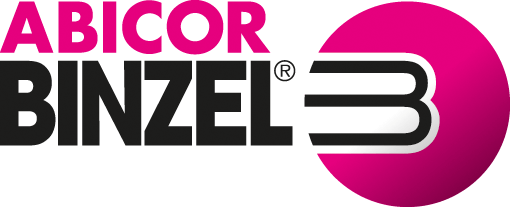 Binzel Norge A/S Sveiseteknikk
Industriveien 1
3300 Hokksund
Google Maps
0047-32 25 19 90
ABICOR BINZEL world-wide - everywhere at your side ...