Mobilus universalus dūmų ištraukimo įrenginys
Plačiai pritaikomas xFUME VAC FLEX puikiai tinka mobiliam naudojimui besikeičiančiose individualiose darbo vietose. Jis veikia ir gali būti lengvai prijungtas prie maitinimo lizdo. Jo laisvai judantį įsiurbimo piltuvą galima lengvai išdėstyti virš kiekvienos suvirinimo darbo vietos ir efektyviai ištraukti suvirinimo dūmus. Integruota LED lemputė suteikia optimalias apšvietimo sąlygas, net jei ruošiniai ir šiek tiek siauresni.
Šis mobilus universalus įrenginys ne tik pašalina suvirinimo metu susidarančius dūmus, bet ir bet kokias mikrodaleles, kurios atsiranda, pvz., pjaunant ir šlifuojant. Pirminis filtras ir pagrindinis filtras išvalo išmetamąsias dujas ir išleidžia į aplinką švarų orą. Vietoje įprasto variklio su angliniu šepetėliu xFUME VAC FLEX turi variklį be šepetėlio. Tai žymiai pailgina variklio tarnavimo laiką.
Kas pirmą kartą susiduria su sveikatos apsaugos tema ištraukiant dūmus, xFUME VAC FLEX padės rasti profesionalų, veiksmingą ir greitą sprendimą.

Privalumai:
Galimas tikslus išdėstymas naudojant 2, 3 ar 4 m ilgio siurbimo rankovę
Optimalus ruošinio apšvietimas
Kompaktiška, mobili konstrukcija leidžia prietaisą lengvai transportuoti į darbo vietą
Variklis be šepetėlio ir dėl to patvarus
Lengvas vienkartinių filtrų keitimas
Lengvas prijungimas prie 230 arba 115 voltų
Techniniai duomenys
xFUME VAC FLEX
Maks. oro srautas:
∼ 1.200 m3/h
Jungtys:
ištraukimo rankovė
Jungties skersmuo:

_

Maks. vaakumas:
_
Triukšmo lygis:
≤ 72 dB (A)
Maitinimo įtampa:

115 V 50/60 Hz

230 V 50/60 Hz

–

Variklio galia:
1.1 kW
Filtro efektyvumas:
≥ 99.95 %
Išvalymas:
nėra
Automatinis paleidimas / sustabdymas:
ne
Reguliuojamas oro srautas:
ne
Svoris:
120.0 – 129.0 kg
Dydis:
700 x 700 x 1115 mm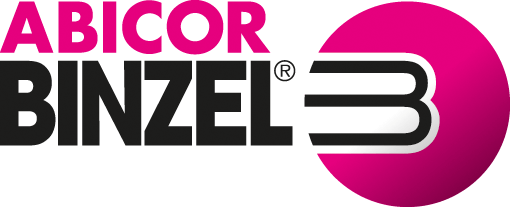 UAB Binzel Baltic
Naujoji Street 7-2
96124 Gargzdai
Google Maps
00370 46 401 673
ABICOR BINZEL world-wide - everywhere at your side ...