Laivų statyba ir konstrukcijos jūrose
Reikalingas patikimumas ir įvairiausios suvirinimo užduotys
Laivų statybai ir jūrose eksploatuojamoms konstrukcijoms keliami ypatingi reikalavimai suvirinimo darbams ir įrangai. Būtina atsižvelgti į tokius dalykus kaip vėjas, oro sąlygos, savitosios suvirinamų lakštų charakteristikos, didelių segmentų išsikraipymo išvengimas bei siūlių suvirinimas taip, kad jas būtų galima dažyti be papildomo apdorojimo. Suvirintojai dažnai dirba ankštose ertmėse, nepatogia poza, dažnai turi keisti padėtį ar judėti dideliais atstumais. ANCOR BINZEL siūlo pritaikytus sprendimus rankinio, iš dalies mechanizuoto bei visiškai automatizuoto suvirinimo darbams.
Ilgi segmentai, ankštos ertmės, dideli atstumai
Keleivinių laivų, keltų ir krovininių konteinerių laivų statybai, naftos gręžinių platformų struktūroms ir vėjo jėgainėms būtina suvirinti ilgus segmentus storomis sienelėmis taip, kad jie neišsikraipytų ir būtų vėliau tiksliai surenkami. Tam reikia judėti dideliais atstumais ir dirbti ypač tiksliai, o suvirinimo procedūra turi būti pasirinkta būtent pagal užduotį.
Suvirinant ilgas siūles ir sluoksnį po sluoksnio galima taikyti iš dalies mechanizuoto suvirinimo procedūras. Kai reikia suvirinti didelį kiekį identiškų dalių, patraukli alternatyva yra automatizuotas suvirinimas. Dirbant lauke dažnai naudojamas metalo suvirinimas lanku be dujų, o terminaluose dažnai naudojamas MIG/MAG suvirinimas. Kai reikia suvirinti dengtus lakštus, labai svarbu tinkamai pasirinkti suvirinimo dujas. Ne ką mažiau svarbūs ir suvirintojo rankinio darbo įgūdžiai. Virš vandens einančių komponentų suvirinimo siūlės, pvz., jūrose eksploatuojamų kranų ir platformų, turi būti ypač tikslios, kad jas būtų galima iškart dažyti be papildomos apdailos.
Lankstūs sprendimai dideliems gabaritams
Įvairiausioms suvirinimo užduotims reikalingi lankstūs degiklių sprendimai. Dažnai tenka dirbti sudėtingomis pozomis ir keisti padėtis, taigi tam reikia lengvų, patvarių ir mobilių degiklių. Sunkiai prieinamose vietose itin tinka įvairių ilgių ir lenkimo kampų pasukami ir greitai pakeičiami degiklių kakliukai. Visada paranku turėti atsarginį kakliuką ir nereikia ilgai gaišti laiko vaikštant atsinešti pakaitinių įrankių. Tai didina darbo našumą. Greitai įveikti ilgus atstumus reikia lanksčių ir lengvų laidų mechanizmų su ilgio reguliavimo mechanizmais. Tokių degiklių rankenoje įtaisomas papildomos vielos tiekimo blokas. Jei reikia atlikti suvirinti atliekant remonto darbus, reikia rinktis būtent tokiems darbams tinkamą degiklį.
Pasiteisinęs laivų statybai sprendimas yra oru aušinami moduliniai ABIMG® A T LW serijos degikliai. MIG/MAG degikliai išsiskiria dideliu našumu, galingumu bei puikiomis ergonomiškumo ir lankstumo ypatybėmis. ABICOR BINZEL taip pat siūlo specializuotus sprendimus, pvz., suvirinti aliuminines jachtų konstrukcijas, suvirinti nemagnetines medžiagas, skysčių rezervuarus, konteinerius ar kranus. Laivų statyboje ir jūrose eksploatuojamose konstrukcijose vis dažniau naudojami iš dalies arba visiškai automatizuoti suvirinimo procesai.
"CRIST Offshore Sp. zo.o.", Gdynia, Lenkija
Jūrinių konstrukcijų ir platformų specialistė
CRIST laivų statykla turi ilgiausią sausą doką Lenkijoje ir specializuojasi gigantiškų komponentų ir laivų jūrinėms konstrukcijoms gamybos srityje. Jūrinių konstrukcijų padalinyje dirba apie 150 darbuotojų. Įmonė jau daug metų pasitiki lanksčiais ABICOR BINZEL suvirinimo degikliais.
[ Nuoroda ]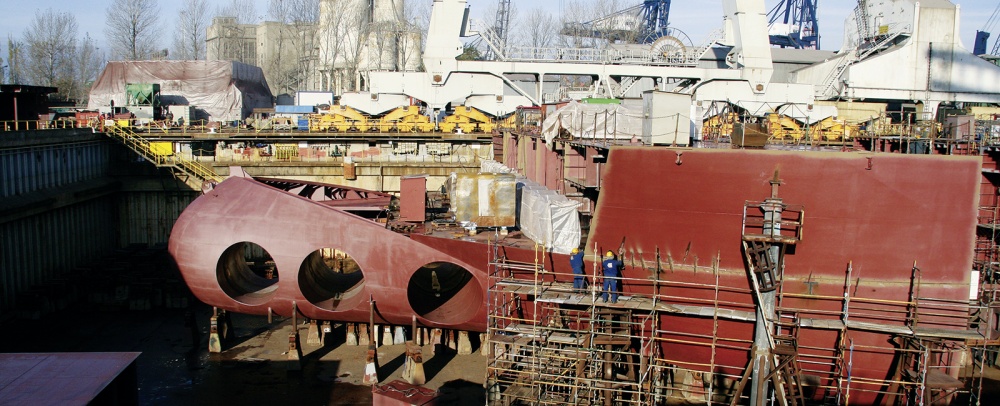 "Remontowa Shipbuilding SA", Granskas, Lenkija
Laivų pritaikymas statyba pagal aukščiausius standartus
Remontowa laivų statykla Gdanske yra viena iš pirmaujančių laivų pritaikymo įmonių Europoje. 1952 m. įkurtoje įmonėje per metus įvykdoma apie 200 laivų remonto ir pritaikymo užsakymų. Po intensyvių išbandymų laivų statykla pasirinko naudoti ABICOR BINZEL ABIMIG® A T LW degiklius.
[ Nuoroda ]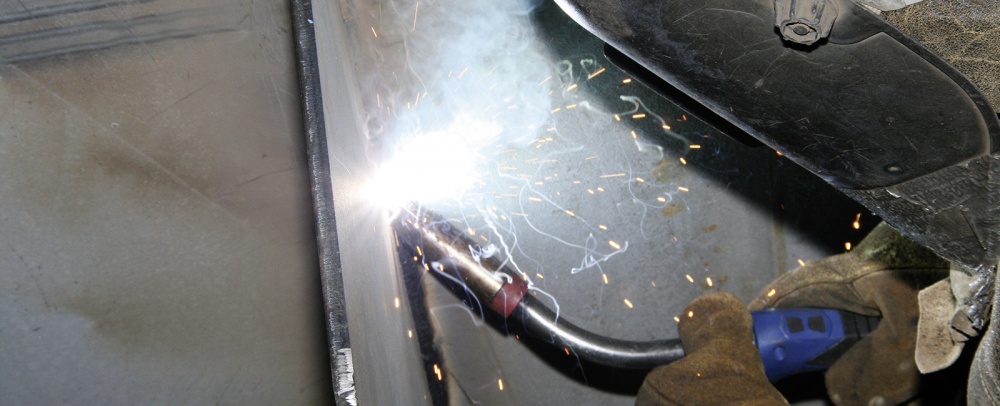 "Gdansk Shipyard SA", Granskas, Lenkija
Laivų statyba su ilgametėmis tradicijomis
Tradicijomis besiremianti Gransko laivų statykla didžiuojasi savo pagrindiniais privalumais – lankstumu ir universalumu. To ji reikalauja ir iš savo darbuotojų, ir iš jų įrankių. Laivų statyklos darbuotojai patikimai dirba su ABICOR BINZEL suvirinimo degikliais.
[ Nuoroda ]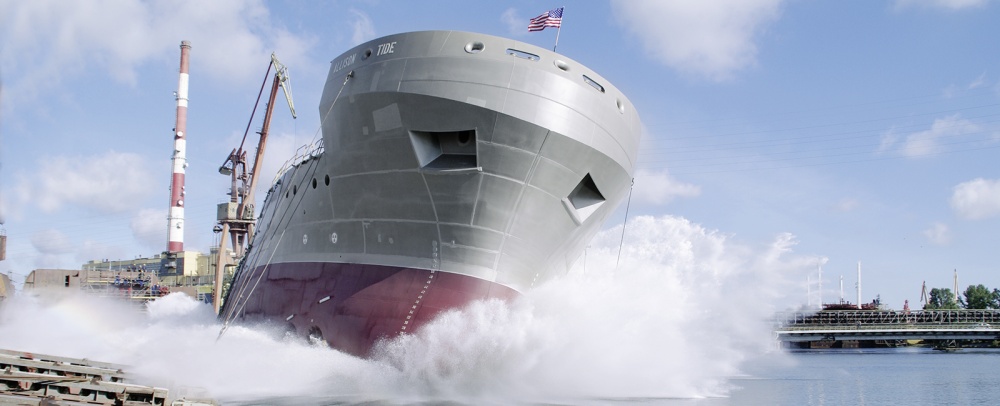 Daugiau informacijos apie tinkamus produktus:
Rankiniams darbams
---
---
---
---
Priedai
---
---
---
---
---
---
---
Robotikos sistemų produktai
---
---
---
---
---
---
ABICOR BINZEL World Wide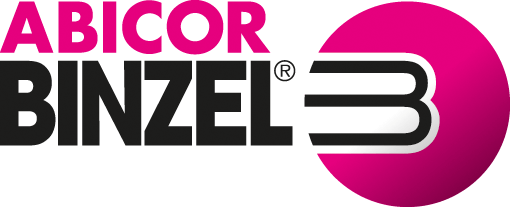 UAB Binzel Baltic
Naujoji Street 7-2
96124 Gargzdai
Google Maps
00370 46 401 673
ABICOR BINZEL world-wide - everywhere at your side ...