Cooperation between ABICOR BINZEL and AWDS
Global Cooperation between ABICOR BINZEL ROBOTIC SYSTEMS and AWDS announced

Today the newly generated organizational unit ABICOR BINZEL ROBOTIC SYSTEMS announced its global cooperation with AWDS on advanced wire feeding solutions.

Professor Dr. Emil Schubert, managing director of ABICOR BINZEL, and Carlo Gelmetti, CEO of AWDS, agree that this cooperation benefits both companies. Mr. Gelmetti is sure that the global presence and know-how of ABICOR BINZEL in robotic welding will bring many business opportunities for advanced wire feeding solutions as developed by AWDS.

Professor Schubert is looking forward to push the patented high-end solutions from AWDS. This will allow ABICOR BINZEL ROBOTIC SYSTEMS to offer the best possible solution for all types of automatic wire feeding solutions for both gas metal arc welding and laser welding and brazing applications. ABICOR BINZEL will bring the products to the market under the name "Masterliner".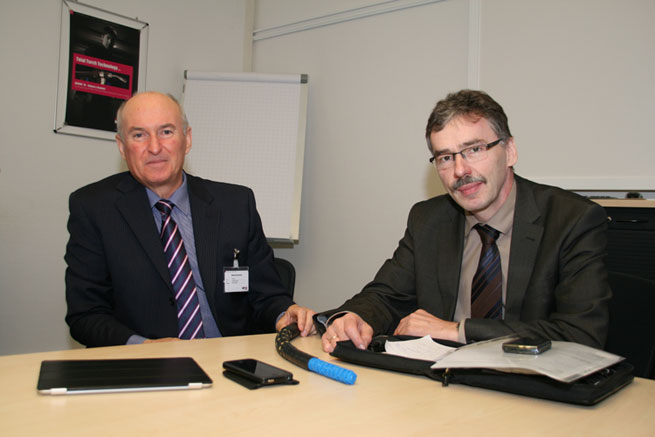 Prof. Dr. Emil Schubert, Managing Director of ABICOR BINZEL and Carlo Gelmetti, CEO of AWDS at the signing ceremony in Alten-Buseck.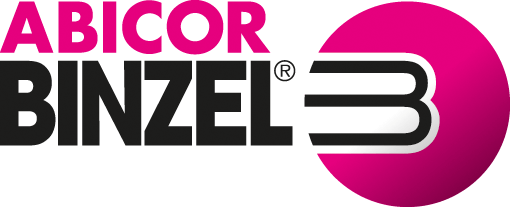 ABICOR BINZEL KOREA LTD.
#A-101, 263, Gaejwa-ro, Geumjeong-gu, Busan
46257 South Korea
Google Maps
+82 (0) 51 522 9910
ABICOR BINZEL world-wide - everywhere at your side ...