ABICOR BINZEL receives Frost & Sullivan Award
ABICOR BINZEL awarded the 2013 "Product Innovation Leadership" prize by Frost & Sullivan for welding torches in Europe.
The 2013 European Product Innovation Leadership Award for welding torches honors ABICOR BINZEL's ongoing work to increase benefits for users in the area of manual welding.
Frost & Sullivan is a 50-year-old renowned market research and consulting company with more than 1,800 analysts and consultants and 40 branches worldwide. It monitors more than 300 industries and 250,000 companies and each year honors outstanding product solutions with the Best Practice Product Leadership Award.
Frost & Sullivan cites the useful, positive product features of the ABIMIG® A T LW torch series and the RAB GRIP fume extractor torch series, in conjunction with the FES 200 high-vacuum extractor and the fast market acceptance of these products, as key success factors on the welding-torch market.
Each year, Frost & Sullivan awards this prize to a company that has demonstrated innovation in terms of product features and functionality, thereby offering users improved quality and higher utility value. The award also honors the fast acceptance these innovations in the market.
Frost & Sullivan's market analysis compared ABICOR BINZEL products with the welding torches available on the market from other manufacturers. Based on this latest welding-torch market analysis, Frost & Sullivan honored ABICOR BINZEL with the 2013 European Frost & Sullivan Award for product leadership in the area of welding torches.
Thanks to customer-oriented focus on improving the safety and health of welders, ABICOR BINZEL successfully increased the annual production volume for its advanced fume extraction torches by about 30 percent in 2013.
The ceremonial granting and presentation of the award took place during the American Welding Society Show in Chicago, IL, November 2013, at the ABICOR BINZEL USA booth. After a short speech by a leading analyst from Frost & Sullivan, the award was handed over to Prof. Dr. Emil Schubert, Managing Director of ABICOR BINZEL.
Axel Schumann (Executive Product Manager), Prof. Dr. Emil Schubert (Managing Director ABICOR BINZEL) and Muthukumar Viswanathan (Frost & Sullivan) at the award ceremony
Prof. Dr. Schubert was justifiably proud of the honor, and recognized the good work by the product management team for manual torch lines as well as the development department at ABICOR BINZEL. He emphasized that because of declining numbers of qualified welders worldwide, ABICOR BINZEL is consciously making active contributions to reduce the burdens placed on welders, and to improve health conditions.
More information about ABICOR BINZEL's award, including a video, can be found under the following link: http://www.best-practices.frost-multimedia-wire.com/abicor-binzel
ABICOR BINZEL will continue to campaign for safety, to reduce burdens for welders and to increase welding efficiency in the future, and will keep introducing innovative product lines for the world of welders.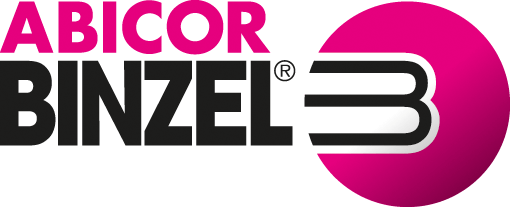 ABICOR BINZEL KOREA LTD.
#A-101, 263, Gaejwa-ro, Geumjeong-gu, Busan
46257 South Korea
Google Maps
+82 (0) 51 522 9910
ABICOR BINZEL world-wide - everywhere at your side ...