Frequently asked questions ...
Who is the Alexander Binzel Schweisstechnik GmbH & Co. KG?
The Alexander Binzel GmbH & Co KG was founded in Gießen, Germany in 1945. Today, with more than 800 employees and assuredly the most extensive range of products in the welding industry, Binzel is one of the world´s leading companies in the technology of welding and cutting.

What does ABICOR mean?
ABICOR is an easy understandable brand name in a similar manner in Europe, Asia and America, which completes the BINZEL-brand and focuses all BINZEL- activities worldwide.

Where are the Alexander Binzel Schweisstechnik GmbH & Co. KG companies located?
See menu World-wide

What applications are covered by the ABICOR BINZEL torches?
Binzel supplies for all working materials and duties the exact welding or cutting torch necessary. Gas or liquid cooled. For the manual use or for the semi- or full automatic operation.

Does ABICOR BINZEL provide complete robotic welding systems?
No, only torches and periphery.

What are the advantages of the new generation of ABICOR BINZEL Torches?
This generation of torches incorporate completely new design technologies that distinguish themselves by their, compact ergonomic, durable but light weight construction and extreme efficiency.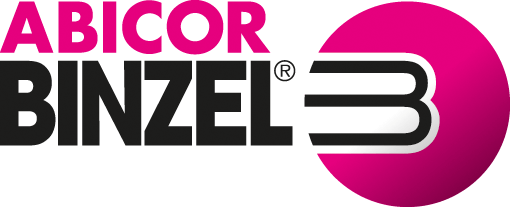 Abicor Binzel Production (India) Pvt. Ltd.
Survey Nos. 297, Indo-German Technology Park, Village Urawade, Taluka Mulshi, Dist. Pune.
PIN – 412 Maharashtra
Google Maps
0091 20 6674 0732
ABICOR BINZEL world-wide - everywhere at your side ...