ABICOR BINZEL brief portrait
Founded in Gießen in 1945
Innovations at a high Level:
1963 Development of the first powerful MIG/MAG inert-gas shielded welding torches
1969 Start of production of TIG inert-gas shielded welding torches
1973 Development and introducion of the central plug and socket systems that subsequently became the European and world standard
1973/1974 First generation of liquid-cooled MIG/MAG inert-gas shielded welding torches, MB-series
1974 Market introduction of the first generation of fume extraction welding torches "RAS"
1975 "BIKOX", the ABICOR BINZEL coaxial cable assembly with air-cooled MIG/MAG inert-gas welding torches MB take the market by storm
1976 Development of the first Binzel push-pull welding torch series
1978/1979 Parallel to the introduction of the first robots in automotive assembly, ABICOR BINZEL began the development of systems for welding using robots
1984 Plasma cutting torches supplement the ABICOR BINZEL delivery range
1985 - 1993 Further and new development of the robotic peripheral equipment such as e.g. the torch neck replacement system "BWS", tool changing system "WWS" and robot mounting system "CAT"
1996 The innovative torch neck replacement system ATS-Rotor is presented to the world public
1997 Multi-wire torches for the automated welding complete the ABICOR BINZEL welding torch range
1998/1999 In close co-operation with leading car manufacturers the Master Feeder System "MFS" is develoved, which makes it possible for the first time to integrate aluminium welding into large-scale series production
2001 Presentation of the new torch generations ABIMIG®, ABITIG® and ABIPLAS®
2002 Introduction of the ROBO Welding Torch ABIROB® A350 GC - specially for the CO2 welding on the asian market
2003/2004 Presentation of the powerful torch series ABIROB® A360/A500 for air cooled robot welding in the medium automation grade
2005 With even more GRIP the MIG/MAG manual torch series MB GRIP (air and liquid cooled) introduces itself
2006 Introduction of the Tandem-Torches WH W800 - based on the well-known WH components - with quick neck change for high welding rates
2006/2007 Presentation of the intelligent robot interface iCAT with collision detection software - torch mount with shock sensor for hollow wrist robots as well as introduction of the robot interface iSTM without shock sensor for hollow wrist robots providing collision detection software
2007 Wire feeding system MFS-V2 for high precision laser hot- and cold wire applications
2008 Presentation of the MIG/MAG-Manual Welding Torches Push-Pull Plus
2008 Completion of the product portfolio MIG/MAG-Robot Welding Torches by the liquid cooled neck change torch WH W500 and the Robot Welding Torches ABIROB® A300 air cooled
2009 The liquid cooled torch system ABIROB® W completes the ROBO product range for the medium automation grade
2009 Introduction of the new torch generations for the manual MIG/MAG and TIG Welding as well as for Plasma cutting ABIMIG® GRIP A LW, ABIMIG® GRIP W, ABITIG® GRIP, ABITIG® GRIP Little and ABICUT
2009 Market introduction of the Plasma arc welding system ABIPLAS® WELD CT/MT for ratings up to 300 A with exchangeable torch neck (CT) and fixed torch neck (MT)
... and every day special solutions for our customers around the world with more than 10.000 special designs and special torches produced every year.
ABICOR BINZEL today
More than 30 subsidiaries and sales partners world-wide
More than 850 employees world-wide
Manufacturing facilities in Germany (Buseck, Dresden), USA, Brazil, India and China
Since 1995 the Quality Management System of the company has been certified according to DIN ISO 9001
High degree of involvement in research and development, supported by a uniquely well-equipped welding laboratory with computer and laser technology of the highest precision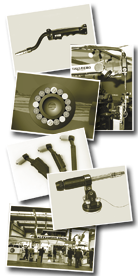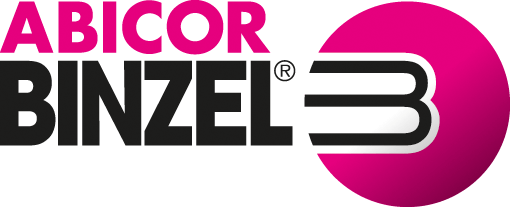 Abicor Binzel Production (India) Pvt. Ltd.
Survey Nos. 297, Indo-German Technology Park, Village Urawade, Taluka Mulshi, Dist. Pune.
PIN – 412 Maharashtra
Google Maps
0091 20 6674 0732
ABICOR BINZEL world-wide - everywhere at your side ...