Stroj za urezivanje TEAM BINZEL® G 3000 / G 4000
Rugged and easy to handle …
The gouging torches TEAM BINZEL G 3000 and G 4000 are safe and easy to handle. They are being used
for gouging, weld seam preparing, gouging out of blowholes and cracks, chamfering, cutting, surface removement
and keyhole cutting for all common materials.

Special features:
Rugged and heat resistant handle
Turnable nozzle suitable for round and flat electrodes
High air consumption
High flex cable
Swivel joint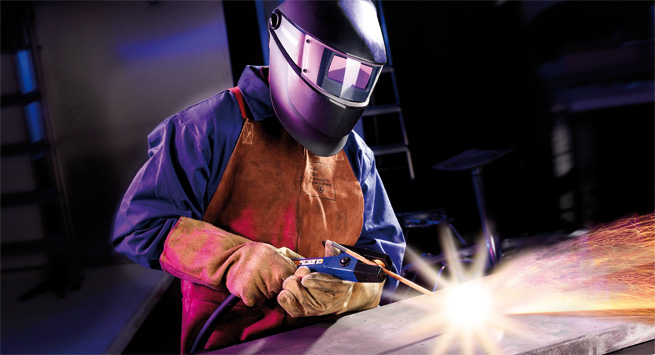 Technical data:
Type
Rating
Nom. air
Nom.
Connection
at 35% DC
at 60% DC
pressure
volume flow
air supply
G 3000
-
max. 600 A
7 bar
approx. 0,60 m3 / min.
3/8"-18 NPT
G 4000
max. 1000 A
-
7 bar
approx. 0,60 m3 / min.
3/8"-18 NPT

For the download of the catalogue as a PDF-file "click" here.