Ekstremna opterećenja – posebna rješenja zavarivanja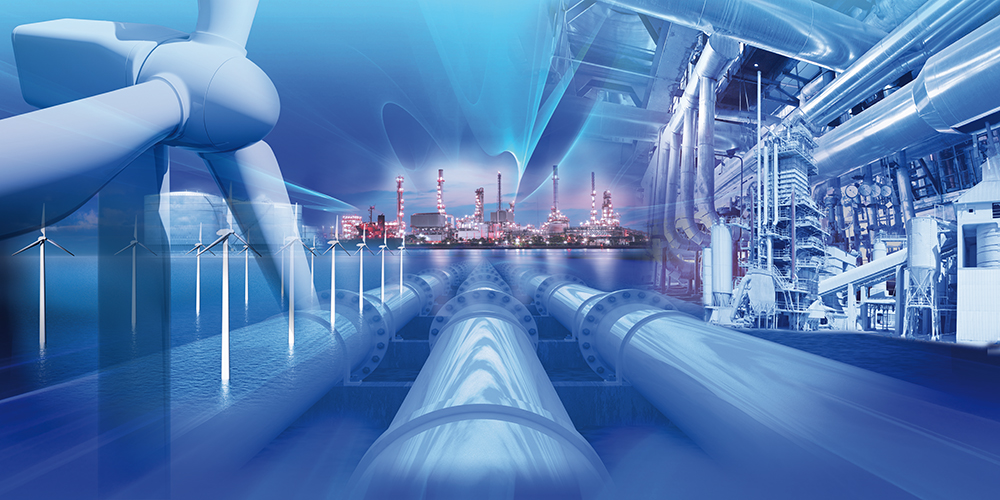 Cjevovodi i spremnici, vjetroturbine i turbine, solarni kolektori i spalionice otpada: Energetska industrija i inženjerstvo imaju mnogo vidova. Većini su potrebni izdržljivi, sigurni varovi. Pored čelika se često moraju zavariti specijalni materijali koji ispunjavaju posebno visoke zahtjeve u pogledu stabilnosti i sigurnosti. ABICOR BINZEL nudi veliki izbor učinkovite i ergonomske opreme za zavarivanje za ručne, polumehanizirane i automatizirane procese zavarivanja.
Veliki dijelovi, dugački varovi, visoka preciznost
U strojarstvu se zavaruju najrazličitiji dijelovi i komponente za energetsku industriju. Tu pripadaju, primjerice, podzemni ili nadzemni cjevovodi za elektrane te za opskrbu plinom i toplinom. Oni moraju biti posebno sigurni i dugoročno nepropusni te moraju djelomično ispunjavati međunarodne norme. Osim toga, često su potrebni spremnici za plinove i tekućine debelih zidova, djelomično i tankih zidova, od aluminija.
Kotači turbina i lopatice rotora se proizvode ili popravljaju uz pomoć kompliciranih procesa zavarivanja. Rezultat mora biti izuzetno izdržljiv i otporan i djelomično se ispituje ultrazvukom. Sukladno tome, zahtjevi koji se postavljaju pred zavarivanje su visoki. Visoke zahtjeve moraju ispuniti i varovi na kulama vjetroturbina kako bi se poslije zavarivanja mogle lakirati bez dopunske obrade. Komore za izgaranje otpada u spalionicama otpada i postrojenjima za sjeckanje također postavljaju visoke zahtjeve za zavarivače i opremu kada se u Cladding procesu materijal nanosi sloj po sloj. Solarno-termički kolektori, s druge strane, zahtijevaju posebno osjetljive spojeve, primjerice cijevi i stakla.
Plamenici za proizvodnju, zavarivanje nanosom i popravci
Za svaku zadaću zavarivanja je potreban odgovarajući plamenik. Tako se cjevovodi često vare u E-ručnom postupku, na većim stazama polumehanizirano, sa šinama ili traktorskim sustavima. Spremnici debelih zidovi se moraju zagrijati da bi se postigli optimalni rezultati zavarivanja. Zbog toga su posebno pogodni MIG/MAG plamenici s produženim vratom koji smanjuju opterećenje zavarivača vrelinom. Lagani i fleksibilni ARBICOR BINZEL plamenici olakšavaju radove na velikim dijelovima s čestim promjenama položaja i prinudnim položajima. Okretni i brzo promjenjivi vratovi plamenika u različitim položajima i kutovima savijanja osiguravaju jednostavan pristup posebno teško pristupačnim mjestima. To vrijedi i za turbine, lopatice rotora i komponente vjetroturbina koji se zavaruju ručno, polumehanizirano ili automatizirano.
I za komplicirana zavarivanja popravaka su potrebna rješenja plamenika usklađena s materijalom i procesom. To vrijedi i za kolektore solarnih toplinskih sustava koji se zbog male debljine materijala uglavnom proizvode u postupku zavarivanja plazmom. Zavarivanje nanosom – Cladding – materijala na bazi nikla ili stelita u spalionicama otpada se uglavnom provodi polumehanizirano. To odgovara i načelnom trendu, s obzirom na nedostatak stručne radne snage i visoke troškove osoblja, sve češće se koriste polumehanizirani i automatizirani procesi zavarivanja.
Ostale informacije o odgovarajućim proizvodima:
Proizvodi za ručno zavarivanje
---
---
---
---
---
Pribor
---
---
---
---
---
---
---
Proizvodi robotskih sustava
---
---
---
---
---
---
---
ABICOR BINZEL World Wide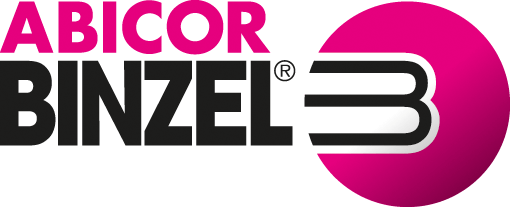 ABICOR BINZEL ADRIA d.o.o.
Fazanska 107
52216 Galizana
Google Maps
00385 - 52 56 64 28
ABICOR BINZEL world-wide - everywhere at your side ...