Automobilska industrija i transport

Savršena optika – najviša sigurnost i stabilnost
U automobilskoj industriji i transportu zavareni spojevi moraju ispunjavati najviše zahtjeve. Ovisno o području primjene pri tome naglasak je na područjima zamora, sigurnosti i izgleda. Debeli limovi se koriste za podvozja, tanki limovi i aluminij za lake dijelove karoserije, čelici visoke čvrstoće i bez izobličenja za putničke kabine. ABICOR BINZEL nudi proizvođačima vozila i njihovim dobavljačima cjelokupnu paletu rješenja tehnike spajanja za ručne, polumehanizirane i automatizirane procese zavarivanja.
Tanki limovi, čelik visoke čvrstoće, lagani aluminij
Automobilska industrija stavlja raznovrsne zahtjeve pred zavarivače, programere robotike i opremu. Za putničke kabine, nadgradnje i podkonstrukcije kamiona i autobusa, kao i osovine, čelik visoke čvrstoće bez izobličenja obično se zavaruje metodom inertnog plina. To vrijedi i za proizvodnju lokomotiva, željezničkih vagona i kontejnera. Posebno dugački varovi debelih dijelova kamiona i autobusa se i u UP postupku zavaruju brzo i bez prekida. Pri zavarivanju cisterni, ovisno o području primjene, mora se obratiti pozornost na posebne zahtjeve u pogledu zaštite okoliša ili prehrambene robe.
Automobilske karoserije od cinkanog čelika se danas često laserski leme
Za dijelove karoserija putničkih vozila, okvire motocikala, naplatke, sjedala i sustave za ispušne plinove koriste se laki materijali kao što su aluminij i na koroziju postojani čelici. Oni se često zavaruju u WIG postupku s malim unosom topline. To osigurava veoma dobru kvalitetu vara i gladak izgled. Komplicirana naknadna obrada prije lakiranja nije potrebna. Za posebno tanke limove se često koristi plazma zavarivanje ili se isti leme. Pomične dizalice se proizvode u postupku lake gradnje. Tom se prilikom ne smije promijeniti granica istezanja materijala.
Rješenja za ručnu i automatiziranu proizvodnju
Ovisno o količini proizvoda i zadaći zavarivanja u automobilskoj industriji koriste se ručni, poluautomatizirani i automatizirani procesi zavarivanja. Posebno za velike serije istih dijelova, polumehanizirano i automatsko zavarivanje osigurava posebno brzu i ekonomičnu proizvodnju u postojanoj kvaliteti. ABICOR BINZEL tvrtka je, kako za laserski, MIG/MAG i WIG postupak, tako i za zavarivanje plazmom, razvila industrijske manualne i robotske plamenike za zavarivanje. Osim toga, širok raspon komponenti sustava za povećanje produktivnosti za robote za zavarivanje, kao što su stanice za čišćenje plamenika, osigurači za isključivanje i sučelja vrata plamenika.
Radovi popravaka često zahtijevaju promjenu položaja i zavaruju se ručno. Za ove su radove veoma važni laki, izdržljivi i pokretni plamenici. ABICOR BINZEL nudi veliki izbor ergonomskih i fleksibilnih rješenja plamenika za područja MIG/MAG, WIG i plazma zavarivanja. Osim toga, portfelj uključuje izdržljiva posebna rješenja, primjerice za proizvodnju vlakova, željezničkih vagona i kontejnera, zrakoplovnu ili obrambenu tehnologiju, gdje su vozila izložena ekstremnim opterećenjima. U osnovi, trend u konstrukciji vozila je umjeren prema laganim i aluminijskim dijelovima. U pogledu visokih troškova osoblja i nedostatka stručne radne snage, mehanizirani i automatizirani postupci zavarivanja su glavni trendovi ove grane.
WP Performance Systems, Munderfing, Austrija
Zavarivanje svjetskog prvaka
Tvrtka WP Performance Systems je već osvojila preko 300 titula svjetskog prvaka. Jer, u motociklističkom trkačkom sportu skoro nijedan profesionalac ne može zaobići okvir austrijskog proizvođača. Kako Offroad, tako i u uličnim trkaćim serijama najkvalitetnija podvozja tvrtke WP su redovito među prvima. Jedan od razloga: njihova vrhunska kvaliteta koja je omogućena i uz pomoć ABICO BINZEL tehnike zavarivanja.
Ostale informacije o odgovarajućim proizvodima:
Proizvodi za ručno zavarivanje
---
---
---
---
Pribor
---
---
---
---
---
---
Proizvodi robotskih sustava
---
---
---
---
---
---
---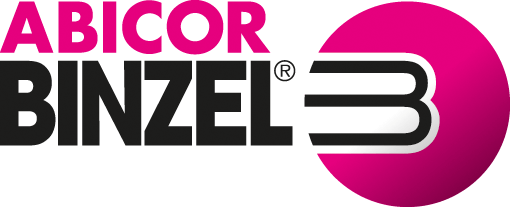 ABICOR BINZEL ADRIA d.o.o.
Fazanska 107
52216 Galizana
Google Maps
00385 - 52 56 64 28
ABICOR BINZEL world-wide - everywhere at your side ...