Regulador Electrónico de gas de soldadura EWR

Soldar de manera más eficiente, optimizando el consumo de gas de proteción ...
El uso óptimo de los recursos es esencial para el mantenimiento económico y eficiente del proceso de soldadura. Sin embargo, a las opciones para la optimización del gasto del gas de protección no siempre se les presta la debida atención, fundamentalmente por la dificultad para medirlos y cuantificarlos, ya que los gases no son visibles ni tangibles.
ABICOR BINZEL ofrece el regulador de gas electrónico EWR (Electronic Welding Regulator). Este sistema ahorra gas de protección al mismo tiempo que suministra la mejor protección de gas. Fiable, seguro y medible.
Explicación del sistema: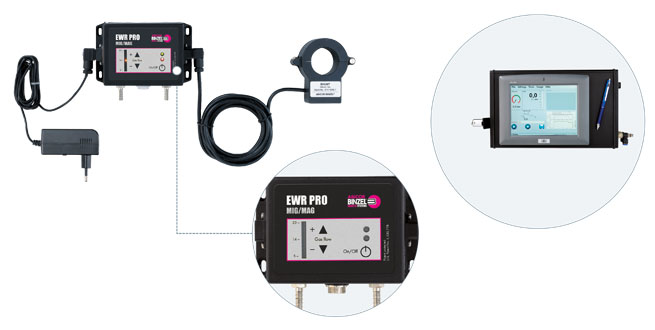 Ventajas que hablan por si solas:
Gran ahorro en el consumo de gas
Incrementa la estabilidad del proceso
Mayor rendimiento
Disminución de los costes de manipulación
Estandarización del proceso
Menos retrabajo
Área de aplicación:

Procesos de soldadura MIG/MAG y TIG manuales o robotizados
Información técnica:

Peso aprox.:
1.3 kg

Dimensiones LxAxA:
118x148x58 mm

Conexión eléctrica:
24 V DC, 450 mA – 750 mA

Salida gas:
0,2–2,0 bar: 5,0–23,0 l/min

Flujo de gas:
5,0–30,0 l/min
10,6–63,6 cfh

Entrada/Salida de presión:
Entrada de presión↔Salida de presión
2–6 bar ↔ to 0,6 bar
3–6 bar ↔ to 1,2 bar
4–6 bar ↔ to 2,0 bar
(Si la presión está por debajo de 1 bar el EWR no funcionaría)

Rango de trabajo de las pinzas amperimétricas:
Pinza↔ Rango de trabajo
150 A ↔ 45–150 A
300 A ↔ 90–300 A
500 A ↔ 150–500 A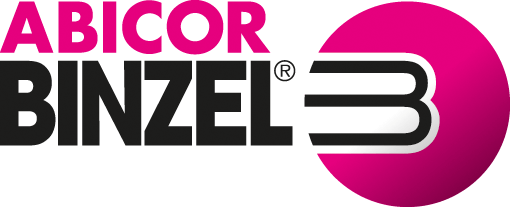 ABICOR BINZEL IBERICA, S.L.
Polígono Industrial Erratzu Parcela 341
20130 Urnieta, Guipuzcoa
Google Maps
0034-9 43- 33 53 52
ABICOR BINZEL world-wide - everywhere at your side ...