Berlin Automotive Days 2015

"Joining technology in modern automobile construction" – under this motto the cooperation partners ABICOR BINZEL ROBOTIC SYSTEMS and Scansonic organized together for the first time the customer event "Berliner Automobiltage" on 22nd and 23rd of September. The guest list included nearly 90 well-known representatives of the major automobile manufacturers and automotive suppliers.

On the first day the participants expected a diverse series of lectures with a view to joining technology of the future in the historic ambiance of the Classic Remise Berlin. ABICOR BINZEL ROBOTIC SYSTEMS presented after a basic evaluation and classification of different joining methods product and process solutions for automated arc welding, innovative sensor solutions and highly precise wire feeding systems for laser and arc processes. The Scansonic speakers reported on the efficient laser welding of aluminum and shortened flanges in lightweight body construction. Other topics included the gap bridging in laser remote welding and high speed soldering under the influence of the type of galvanizing.
After the demanding lectures the automobile "rapid" framework program with a classic car cruise past Berlin's main attractions and a Carrera track challenge ensured enthusiastic faces. The evening event in the atrium of the Classic Remise offered enough time to reflect the impressions of the day and to talk to the customer advisors and product managers of ABICOR BINZEL ROBOTIC SYSTEMS and Scansonic about new projects or to get to know each other better.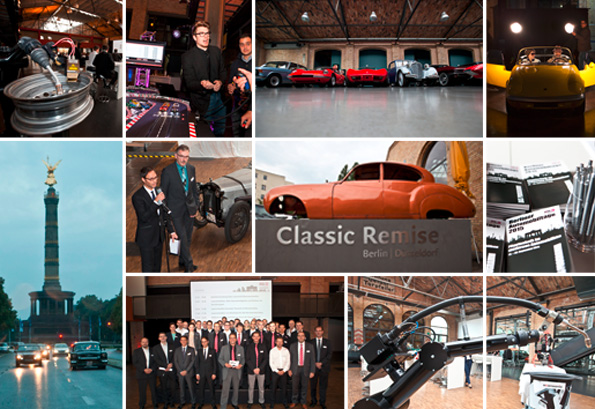 On the second day the guests were received for the live presentation of the product solutions presented the day before in the Scansonic application centre. At different stations the product experts of Scansonic presented flange welding on the face with the FSO, laser beam remote welding with the RLW-A and laser beam soldering with the adaptive laser optics ALO3.
The product managers of ABICOR BINZEL ROBOTIC SYSTEMS showed arc welding with the air-cooled ABIROB® A 360 robot welding torch and the optical seam tracking sensor TH6D for various robot types with different interfaces, the newly developed wire feeding system MFS V3 for laser applications and the gas saving or gas control system EWR in action.
During the subsequent company tour with a visit to the production the visitors were particularly impressed by the laser head production. Finally in the Scansonic cafeteria, there was the opportunity to evaluate the collected impressions and to discuss individual challenges in the expert group.
We would like to thank the many participants for the intensive discussions and valuable suggestions. Overall we can look back on a very successful event which made the strong position of both co-operating brands and companies in the modern car construction a live experience.
A few impressions of our successful event you can find under the following link: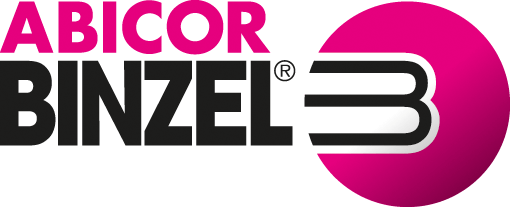 Headquarter
Alexander Binzel Schweisstechnik
GmbH & Co. KG
Kiesacker 7-9
35418 Buseck
Google Maps
0049 (0) 64 08 / 59-0
ABICOR BINZEL worldwide - everywhere close to you ...