Environment Management according to DIN EN ISO 14001
The Alexander Binzel Schweisstechnik GmbH & Co. KG is certified according to DIN EN ISO 14001 standards.
For several years now the environmental protection is a solid part of the company´s quality policy. This quality policy has now been complemented with the environmental guideline and the environmental programme for 2012.
Environment guideline

The guidelines for environmentally responsible behaviour are stated in the company´s environment guidelines as follows:
We commit to meet all existing environmental laws.
We inform the interested public as well as our customers about the environmental effects of our activities.
By using innovative technique, we try to reduce effects on environment, if economically justifiable.
The environmental awareness of our employees is supported by appropriate training.
Environmental programme 2016 - 2018
Reduction of energy consumption
Development of a concept for an "electric station" on the company premises for customers and employees incl. electric company cars for short distances
Reduction of energy consumption
Continuous replacement of defective luminaires by LED
Reduction of energy consumption
Photovoltaic system plant I (administration) or plant IV
Reduction of energy consumption
New inspection of ventilation concept in building 1
Reduction of energy consumption
Optimization test field
Automatic light regulation
Improvement of ventilation concept
Isolation of doors and rolling gate
Improvement of the homogeneous segregation of waste at the customer
Customer information in cartons about the homogeneous segregation when disposing our products and packaging
Reduction of printing costs and paper consumption in operating instructions
Development of a concept with modular operating instructions
The responsible behavior towards our environment cannot be separated from a company's quality and products.

It goes without saying that all company activities have to cope with the responsibility for the environment. This target can only be reached by continuous improvement, which also includes employees acting.

All company processes have to take into consideration the aspects of environment and these aspects will be
integrated in the quality management manual.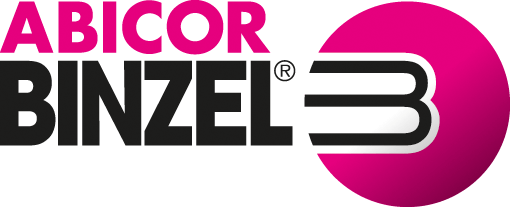 Headquarter
Alexander Binzel Schweisstechnik
GmbH & Co. KG
Kiesacker 7-9
35418 Buseck
Google Maps
0049 (0) 64 08 / 59-0
ABICOR BINZEL worldwide - everywhere close to you ...