工作机会
机器人及镭射产品工程师
职责范围(Job Descriptions):
1. 负责全国的机器人及镭射激光产品的服务及技术支持
Robotics and laser productd service and supporting person in China
2. 机器人产品及业务提供快速的服务及维护
Robotics business quick service and maintenance
3. 对镭射产品主要客户提供快速的服务及维护
Laser key accounts quick service and maintenance
4. 向客户销售产品
Sell products
5. 监控和了解竞争对手的情况
Monitor competitors of laser and Robotic business
6. 分析和报告有关于以上业务的趋势及状况
Report and anslysis business trend
7. 准备中文的维修服务资料
Prepare service documentation in local language
8. 在线维护和现场维修
Support and service products over the phone and on-site
要求:
具有机械工程类,电气一体化或焊接技术类本科毕业证书
Education: Machinery or Automation technical or electronic technical
愿意出差(包括国内出差和到德国培训)
Willing to travel (in China; for training also to Germany)
良好的英语听说写能力
-Good English and communication skill

Robotic Product Sale Assistant
机器人产品销售助理
职责描述
I. Assistant for Robotic Product
II. Robotics Product Engineer
1. Provide professional technical supports with strong support to Sales for projects including products introduction and new products promotion ,technical seminar, model & parameter recommend, issues solving; quick response to complaints and quality problems.
协助销售人员为客户提供专业技术服务,包括产品介绍和组织新产品推广培训活动,技术演讲交流,选型,解决问题;质量问题和技术投诉快速及时处理等;
2.Collecting information of market and competitors and feedback to company timely. 搜集市场信息和竞争对手信息,形成报告并及时反馈回公司;
3.Organize and conduct show and fair participation, product set-up.
组织和参加展览
4.Translate English documents into Chinese. Organize and cooperate among sales department, production, logistic department and area sales managers.
转化英文资料为销售适用的文件。协调销售,销售经理和各部门之间的关系并与各部门合作共赢
5.Prepare sales document for front-end sales, like quotation and new product information input etc.
准备销售用资料,比如报价,新零件输入系统等.
要求: Qualification:
1. University diploma or above on mechanical engineering/Automation/electric/ automotive/welding related major; sales or technical support experience with the welding,
本科以上学历,焊接,机械,自动化,电气,机电及相关理工专业优先;了解焊接工艺者优先。
2. 1+ years relevant sales/ technical support experience in shipyard/earthdigger/boiler/containers/ power plant/steel plant/ thick steel sheet metal welding field is an advantage;
1年以上在造船厂、挖掘机、锅炉厂、集装箱厂,电厂,钢厂,钢结构及厚板焊接或者焊机厂及相关 领域工作经验或工业产品销售或者技术支持经验最佳;
3. Good presentation and communication skills, team work spirit; have strong interest in learning new things and willing to face sales challenge with industrial customers.
具有良好的沟通能力和销售技巧及团队合作精神; 必须有直接面对工业客户演讲的能力
4. Good computer skills, such as Microsoft office, AutoCAD, Excel, PPT etc.
熟练使用电脑及办公软件;
5. Self-motivated, hard work, good planning ability and can travel from time to time, target-oriented and good service attitude
能吃苦耐劳及和压力承受能力,时而出差;工作积极主动,计划性强;强烈的客户服务意识
6. Written English good is a must
书面英文好者优先.
Quality Assurance
质量主管
职位描述(Job Descriptions)
1, Quality Checking for Incoming goods 来料检验
2, Quality Monitoring for production process 生产过程控制
3, Knowledge with Measurement tools (Caliper, micrometer, projector, hardness measurement…) 熟练使用测量工具(卡尺,千分尺,投影仪,硬度测量仪…)
4, Knowledge with mechanical engineering, could able to trouble shooting, statistic and analysis for quality records with Excel and Word, 良好的机械工程知识基础,能够独立分析解决问题,能运用Excel和Word软件统计和分析问题。
要求: Qualification:
5, with above special secondary academic credentials 大专以上学历
6, 3 years experience in Quality Assurance of mechanical industry. 三年机械领域品质保证经验。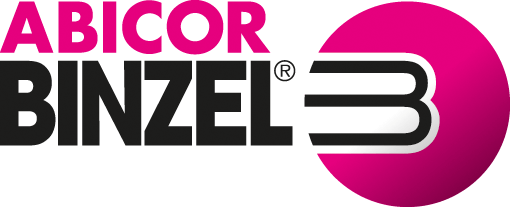 ABICOR BINZEL (GUANGZHOU) Welding Equipment Co., Ltd.
No. 42, Dongpeng Road.
510530 Guangzhou
Google Maps
0086-20- 8226 5568