BO | Modular Laser Processing Optics
Optic BO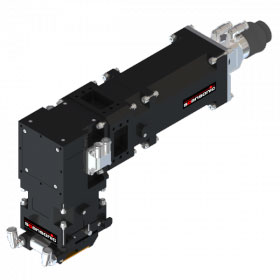 The laser processing optics BO is developed for industrial laser applications up to 6 kW* cw-laser power and consist of collimating and focusing optics.
The BO is available as a straight version or with a deflection unit. The usage of different image ratios corresponds to different working distances and focus diameter and thus available for many different applications.
Components like cover glass drawer and cross jet are available as options. Interfaces for different laser types like fiber laser, diode laser or disk laser can be configured.
The laser processing optic can be extended and customized by many more option.
Area of application
For steel and aluminium
For overleap seam
*) The maximum laser power depends on the configuration; higher laser power on request.

Features
Laser processing head for CW – Laser up to 6 kW*
Cutting site to robot adaption
Integrated cross jet
Service friendly system
Cover slide drawer

Options
Optics for diode or fiber laser and rod- or disk laser
Straight or with one deflection unit
Auto focus for focus adjustments
Camera and cross hair generator
Water cooling
High precise tool changer
Crash sensor
Accessories
Media coupling (MEKO)
Media coupling general application interface MEKO-GAS (HTK box)
Pressure wheel (ADR)
Pointer with adjustable focal point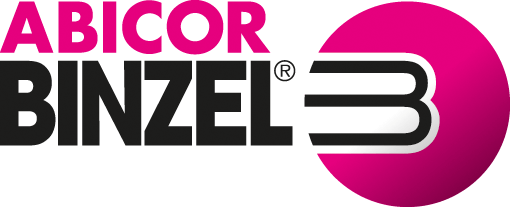 Binzel PTY Ltd.
42 Hinkler Road
3195 Victoria
Google Maps
0061 (0)3 95 80 65 00
ABICOR BINZEL world-wide - everywhere at your side ...