Reduced welding spatter adhesion ...
The pneumatic cleaning and spray unit of ABICOR BINZEL is a recommended accessory for use in conjunction with ROBO welding torches and cable assemblies and is used in the automated cleaning process to meter air and anti-spatter spray to the inside of the gas nozzles.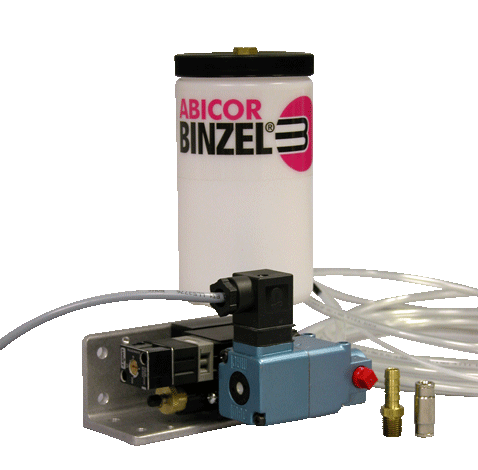 For the download of the catalogue and the spare parts list as a PDF-file "click" here.
Further information (manual, ordering information etc.) you will find here.